News
Giving Day funds make a difference
Your gift helped our psychology program
---
By: Caroline Whitlow
Creative Services Student Writer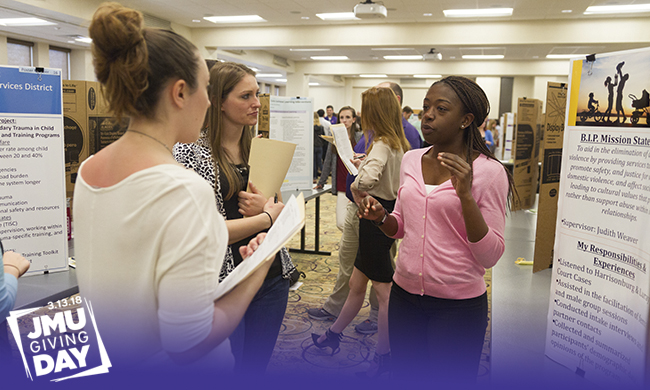 The Department of Psychology allocated their portion of Giving Day funds toward bringing keynote speaker Eric Landrum to this year's Psychology Symposium.  The renowned professor and psychologist will give a talk titled "The Opportunities Available to Psychology Workforce Graduates: It's Complicated."  The talk will kick-off the Department's annual symposium and will be on Sunday, April 22 at 7:00 PM in Miller 1101.
 "Having Landrum come and speak about options for psychology majors can be extremely helpful for students," said department head Kevin Apple.  "It fits into our departmental initiative to improve career advising."
Landrum works as a professor at Boise State University and has served as the president of the Society for the Teaching of Psychology.  He currently serves as the president of international psychology honor society Psi Chi.  The professor has authored and co-authored numerous journal articles and books about finding careers with an undergraduate degree, including Your Undergraduate Degree in Psychology: From College to Career.
The department is grateful to Giving Day donors for this opportunity to bring in a guest speaker.  "Psychology is a large major, so the extra funding from Giving Day allows us to do things that we couldn't do otherwise," said Apple. "That could be supporting internships or field placements.  In this case, it's helping students who are trying to figure out what they want to do with their lives."
Support the initiatives of the psychology department by donating to the College of Health and Behavioral Studies fund on this year's Giving Day.  Donations can be made online or by phone at (855)568-4483 on March 13, 2018 from 8:00 a.m. to 8:00 p.m.  
Last year's Giving Day was an overwhelming success.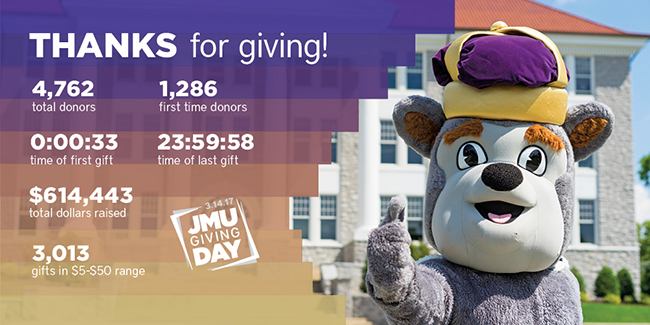 Published: Wednesday, February 14, 2018
Last Updated: Friday, April 20, 2018