News
Giving Day funds make a difference
Your gift helped our communications sciences and disorders program
---
By: Caroline Whitlow
Creative Services Student Writer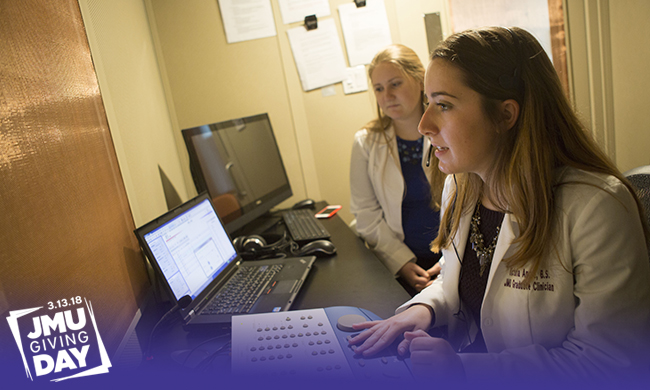 The department of Communication Sciences and Disorders utilized their Giving Day funding to purchase updated assessment technologies that now serve the adult clinic.
"We are pleased to expand our assessment materials through the generous gifts of Giving Day. Having the newest, testing materials allows us to better serve our adult clientele in the clinic," said Department Head Cynthia O'Donoghue. These clients are working hard to recover from speech and language difficulties following potentially life-threatening diagnoses such as stroke or traumatic brain injury."
By improving methods of testing individuals with speech disorders, students will learn to work with state-of-the-art technology that will help them as professionals in the field.
"Having state-of-the-art clinic materials affords us the opportunity to provide the highest quality training to our student clinicians in training to become speech-language pathologists," said O'Donoghue.
Don't miss your chance to support the College of Health and Behavioral Studies on this year's Giving Day, which will take place on March 13.  Donations can be made online or by phone at (855)568-4483.  
Last year's Giving Day was an overwhelming success.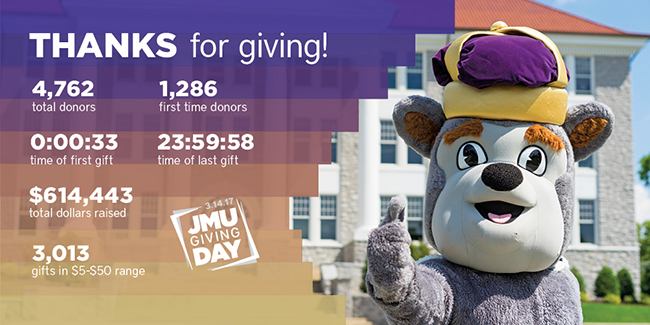 Published: Wednesday, February 14, 2018
Last Updated: Tuesday, March 27, 2018