College of Visual and Performing Arts Stories
JMU's School of Theatre and Dance Welcomes New Director
---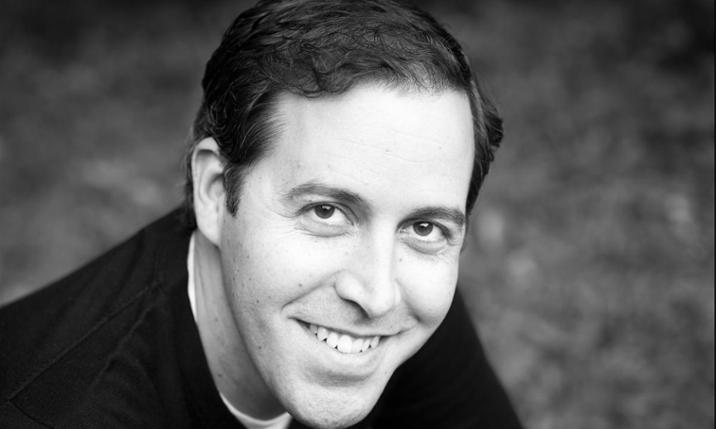 By Jen Kulju (M'04)
July 26, 2017 - The James Madison University School of Theatre and Dance welcomes Rubén Graciani as its new director. Graciani replaces associate professor of theatre John Burgess who served as interim director during the 2016-2017 school year.
Graciani comes to JMU from Point Park University in Pittsburgh where he was the chair of dance and associate artistic director of the Conservatory of the Performing Arts. Prior to joining Point Park in 2014, Graciani served on the faculty at Skidmore College in Saratoga Springs, New York (2008-2014), and Ohio University in Athens, Ohio (2005-2008).
"I am excited and humbled to have the opportunity to lead a team of artists and passionate educators that have such a breadth and depth of experience," says Graciani. "I look forward to working with the theatre, musical theatre and dance areas to find new directions and pathways for our students to succeed."
Graciani began dancing at age 15 and attended the North Carolina School for the Arts. He went on to study on scholarship at The Juilliard School and with several New York dance companies including the Martha Graham Dance Company and the Merce Cunningham Dance Company. He has danced with the Mark Morris Dance Group as a contract performer and as a company member with Kevin Wynn Collection, Joe Goode Performance Group and Company Stefanie Batten Bland. Graciani's own company, RG Dance Projects, has performed to acclaim in New York, Pennsylvania, Iowa and Shanghai, among others.
In his new role, Graciani hopes to bridge communities and populations—and believes his dance background combined with an ability to think broadly across disciplines (including non-arts disciplines), openness to new ideas, and experience collaborating with artists at the highest level will allow him to be successful.
Highlights of Graciani's career include his work on dance films with students at Skidmore profiled in the November 2012 edition of Dance Magazine, his involvement in a program at Skidmore called IGR (Intergroup Relations) that aims to arm educators with a teaching methodology that focuses on racial identity and social justice, and a Point Park faculty collaboration with Bach Choir of Pittsburgh that resulted in an evening-length performance.
Graciani holds a B.F.A. in Dance from the State University of New York at Purchase College, and an M.F.A. in Dance from the University of Maryland, College Park. He is currently on the nominating committee for the National Dance Museum and Hall of Fame.
Published: Thursday, July 27, 2017
Last Updated: Thursday, August 17, 2017