School of Art Design and Art History
B.F.A. Student Spotlight: Kristen Woolard
---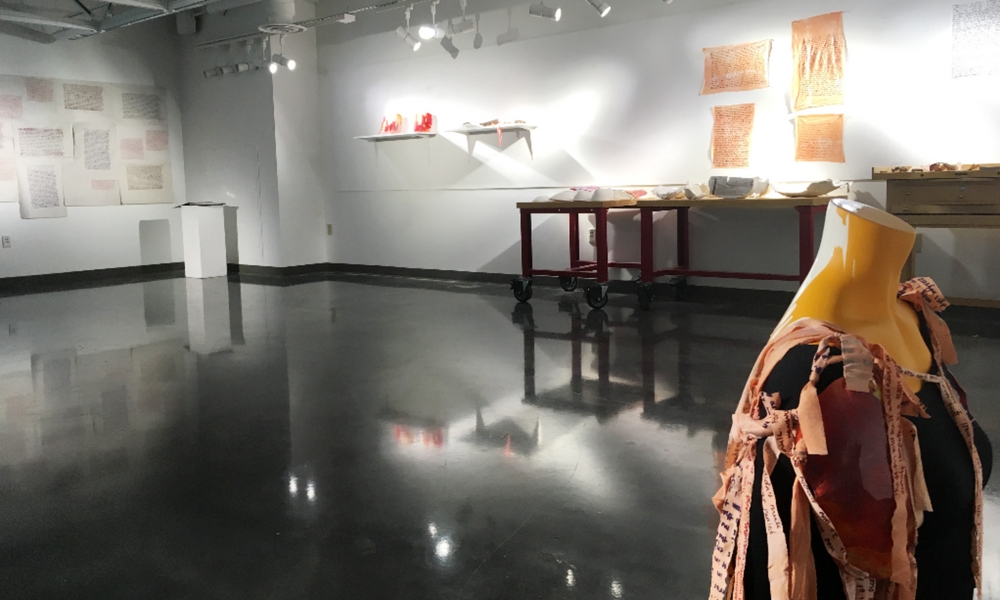 Kristen Woolard is an artist from Richmond, VA currently pursuing her Studio Art BFA with a Concentration in Metals & Jewelry at JMU. She discovered her love for Metalsmithing after her first year at James Madison University and has developed an advanced level of craftsmanship over the past three years in the studio. Woolard began working on the body of work for her research project exhibition last fall while also pursuing her passion for jewelry making. Starting in June 2018, Woolard will attend the University of Virginia for the Higher Education Administration Master's Program. She hopes to continue her studio practice and jewelry business along with a future career in Student Affairs.
Conquests in Fragility
Exhibition from April 23rd, 2018 – April 29th, 2018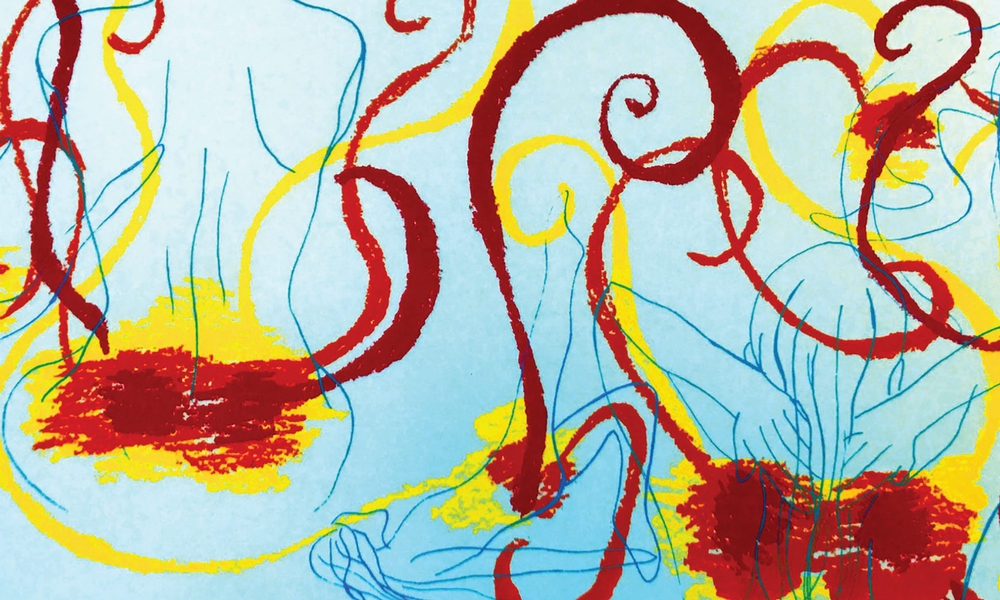 Bodies Ablaze, screenprint



Artist Statement
In living with Rheumatoid Arthritis since she was eight years old, the ability to move has not always come naturally to Woolard. Due to the location of the disorder in her lower back, she experienced many difficulties in movement. There have been days when walking, sitting, standing, and even lying down is too painful to bear during arthritic flare-ups. Even through the pain, Woolard persevered to pursue her love for ballet dancing for fifteen years as well as tap dancing, softball, and other involvements in an active lifestyle. Ballet in particular is a very controlled art form that was difficult with arthritis and she could not always perform certain movements the way they were instructed. This restriction is demonstrated in Woolard's work for her research project.
Woolard's exhibition explores the limitations of movement and the fragility of arthritic joints through the performance of dancers in form-fitting glass and metal garment pieces. The glass material represents the fragility of arthritic joints and the metallic pieces symbolize the stiffness that comes with the disorder. The forms worn by dancers will restrict movement and flexibility, and dancers will have to rearrange their performances as a result. Along with forming this research project on her own experiences with a physical disability, Woolard welcomed other women in the Dance Program, Ana Hart, Chloe Conway, and Ammara Shafqat, to share their own experiences with physical limitations in their performances.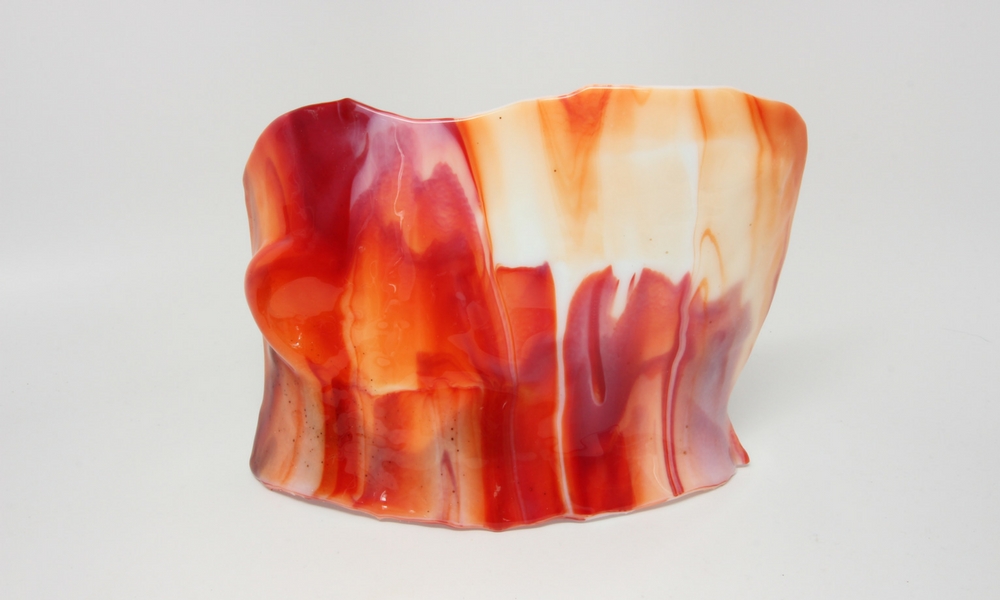 Flare, glass stump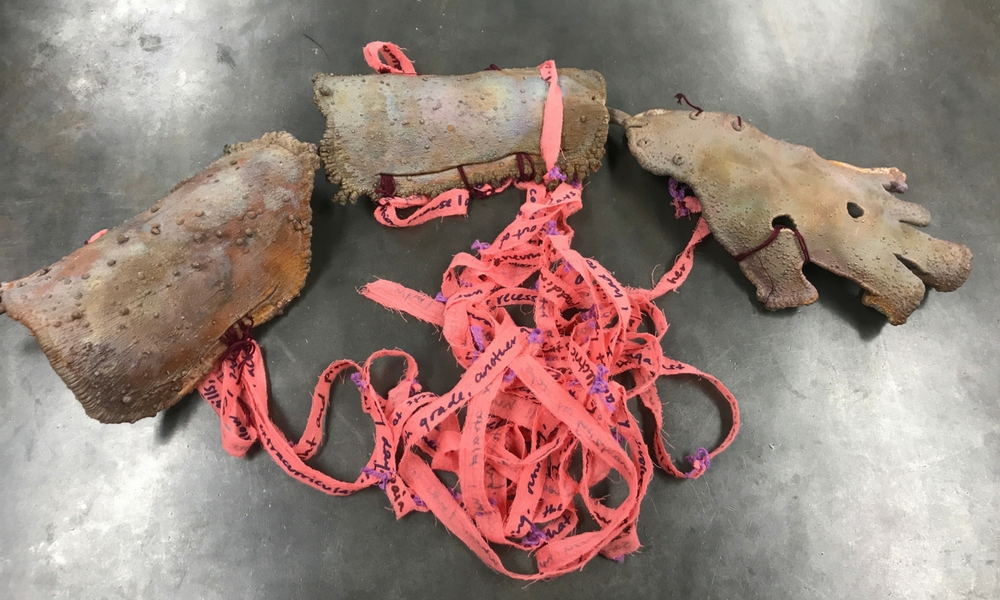 Unbalanced, electroformed copper and screenprinted nylon
Exhibition Performance with Chloe Conway, Ana Hart, and Ammara Shafqat
Published: Thursday, May 3, 2018
Last Updated: Tuesday, October 2, 2018