School of Art Design and Art History
Dr. Wightman Receives VAEA Distinguished Service Award
---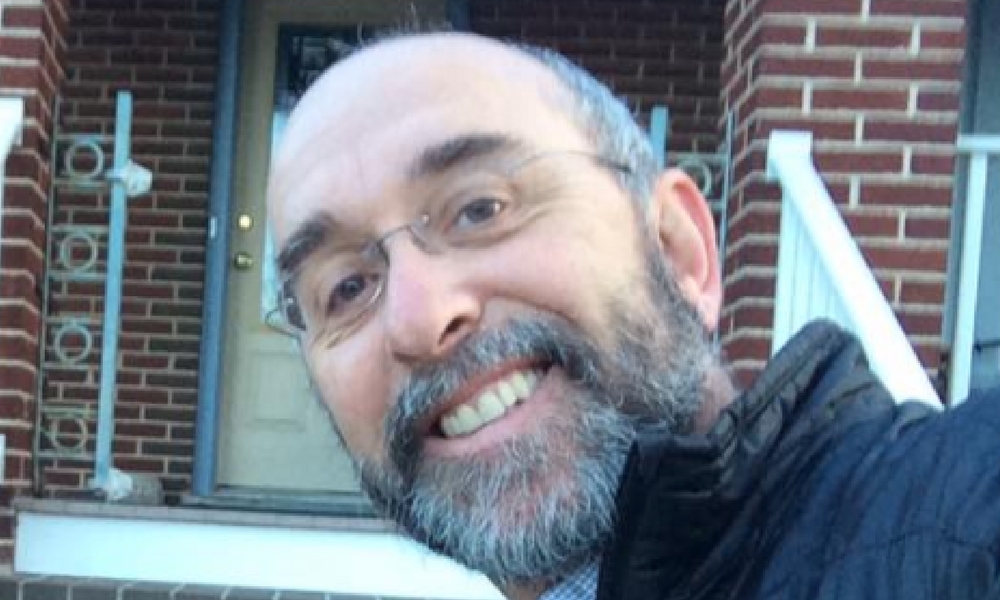 Dr. Bill Wightman received the 2017-18 Distinguished Service Award from the Virginia Art Education Association on Saturday, November 4, during the annual conference in Reston, VA. Bill states, "My passion to have students engage with the art of their lifetime is very important to me and significant course activities require the students to integrate this information in their presentations as well as in potential lesson plans for their teaching. For my non-art students, I also believe that their exposure to contemporary artists is critical to their experiences as learners in the 21st century."
With 30 years of Art Education experience, Dr. Wightman is a highly regarded Professor Art Education at JMU, and he has held several leadership roles with the VAEA/NAEA, including: VAEA Higher Education Division Representative; NAEA Southeastern Region Higher Education Representative; Co-editor of NAEA's The Journal of Social Theory in Art Education; and he has provided over 30 presentations at NAEA annual conventions, and over 40 presentations or workshops during VAEA conferences. In 2007, Dr. Wightman was recognized as the VAEA Higher Education Art Educator of the Year.
For nine years (2000-2009), Dr. Wightman (Bill) as served as the faculty sponsor for the VAEA student chapter of the NAEA, and he provided the foundation to help the organization grow to be recognized as the 2015 NAEA Student Chapter of the Year. Bill supervised student members as they taught lessons at local retirement communities, provided art nights for local schools, co-hosted the Very Special Arts Festival, and directed events at Harrisonburg First Night, the Arts Council of the Valley, and the International Festival. Each year, Bill inspired the students to attend the VAEA conference by including them in his presentations and by giving them an opportunity to talk about their lessons during the sessions. Many of Bill's students have become successful art teachers and VAEA/NAEA members. As a result of his important service to Art Education, in 2010 Dr. Wightman received the Distinguished Service Award from the College of Visual and Performing Arts at JMU.
Dr. Wightman's research is devoted to a number of topics in support of his teaching, including conceptual art. During the 2017 JMU Summer Art Program for Youth, Bill offered a week-long class for middle schoolers entitled: Is that Really Art? With a tremendous sense of humor, Bill engaged students with complex ideas related to conceptual and performance art while introducing them to the ideas of John Cage, Sol LeWitt, Allan Kaprow, William Anastasi, along with other well-known conceptual artists. 
Dr. Roger Tomhave explains, "Bill spends countless hours weekly finding the most diverse and extensive images from across the globe to put before his Methods of Art Criticism class alone. He is tireless in his pursuit of images and artworks that will raise the level of students' thinking, engagement, and discussion with the visual arts. Yet, it is not his tireless research that engages the students. It his sense of humor and presentation style that often causes uproarious laughter and applause that I can't help but hear from my office down the hall as I prepare for my classes.
Bill is an entertainer, and visual art is his content. But just when his students believe that they are simply having a good time in class, Bill will hit them with profound and deep questions about the world of the arts that cause the students to ponder their own grasp on reality. More than an entertainer, Bill is a philosopher with deep and broad knowledge of the history of art and the fundamental questions with which our subject has grappled throughout history. Though his specialty in engaging students is contemporary art and consumer, visual culture, it is rooted in the basic questions of the history of aesthetics. He is a brilliant model for the kind of teacher that we want our students to become."
Published: Thursday, November 9, 2017
Last Updated: Thursday, November 9, 2017