School of Art Design and Art History
ARCD Students Enter International Competition
---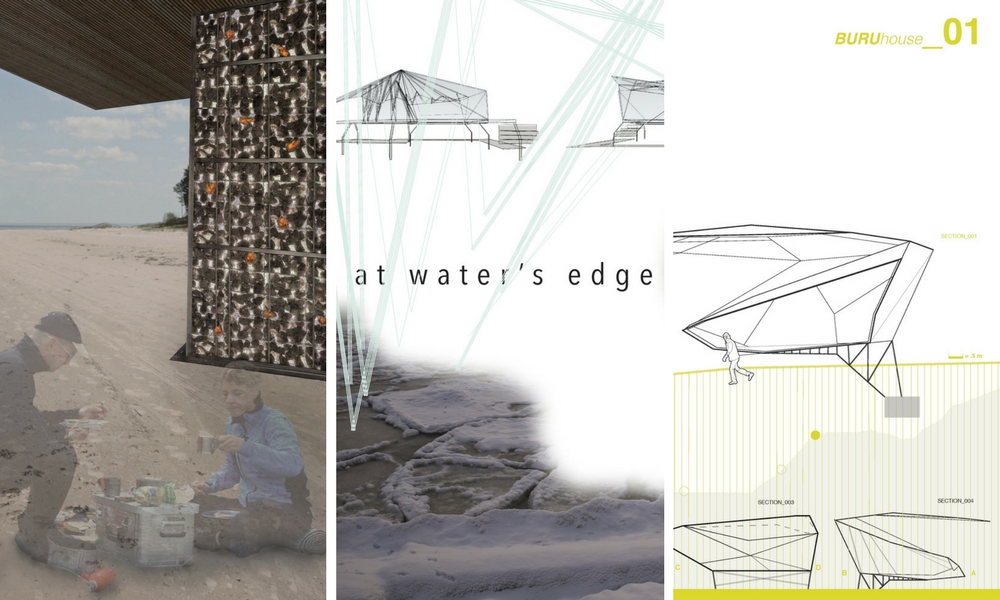 The JMU Architectural Design program has entered three projects from the Junior studio (ARCD 300) into the "Amber Road Trekking Cabins" Architecture Design Competition.  The competition, in partnership with the Latvia Nature Conservation Agency, called for designs for a series of cabins to be placed along Latvia's Amber Road trekking path, which spans the length of the entire country, approximately 530km. 
Participants had to create cabins that could accomodate different terrains along the hiking trail while keeping within a modest budget.  In addition, the designs were to incorporate Latvia's heritage and become a part of the landscape themselves, providing shelter and opportunity for hikers to enjoy nature.
The ARCD 300 students were given this project as a charette, an intense period of work to complete a solution to a given architectural problem in a specified amount of time. The three ARCD submissions were chosen by a vote of the faculty and were designed by students Jess Signore, Taylor Van Ness, and Sarah Pumphrey. 
Published: Wednesday, October 25, 2017
Last Updated: Wednesday, October 25, 2017