School of Art Design and Art History
Williams Earns Acclaim
at Studio Museum in Harlem
---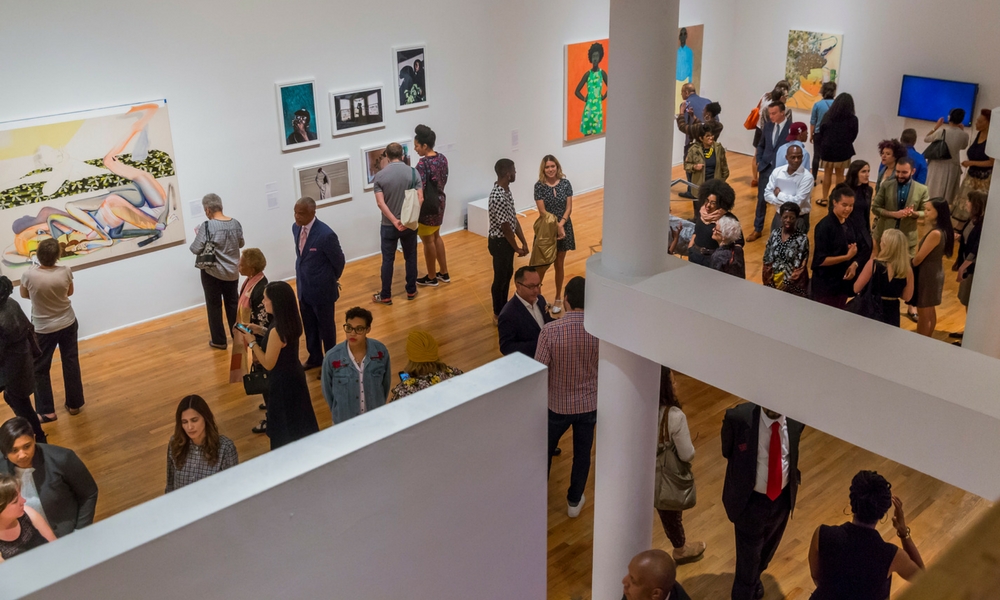 Work by SADAH Assistant Professor of Art, Stephanie Williams, is featured in the Fictions Exhibition, on view from September 14 - January 7 at the Studio Museum in Harlem at 144 West 125TH Street in New York.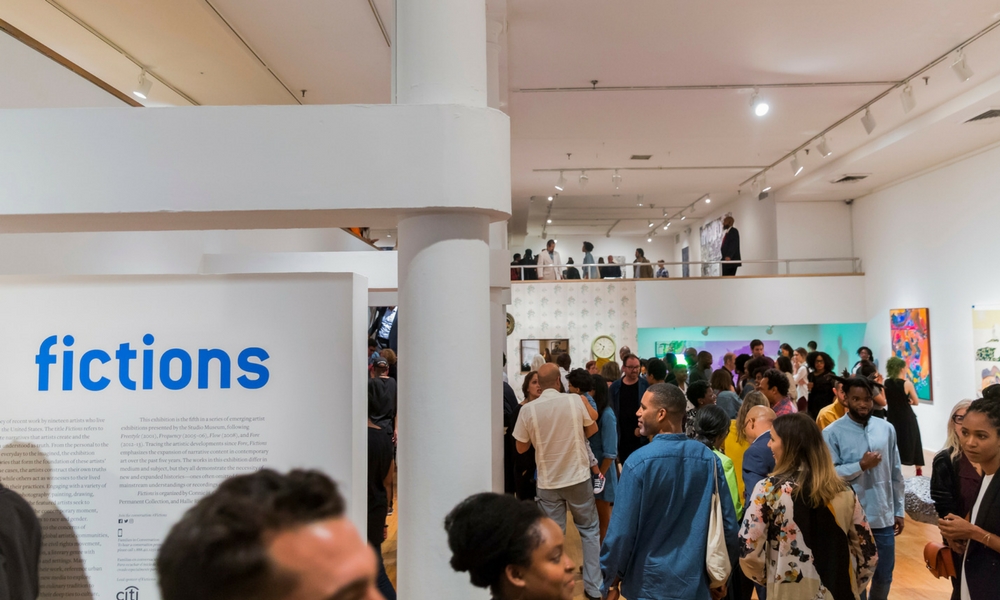 Opening Reception for Fictions. Photo Credit: Scott Rudd (@scottruddevents) and #fictions

Fictions is the fifth iteration of the "F" series, initiated by the Studio Museum in Harlem director Thelma Golden in 2001 to help support emerging artists of color.  Previous "F" exhibitions included Freestyle, Frequency, Fore, and Flow.  Fictions focuses on alternative or parallel narratives that complicate fact, fiction, and memory.  The exhibition features work in a variety of media, including drawing, painting, photography, sculpture, video, and large-scale installations by nineteen artists from around the country.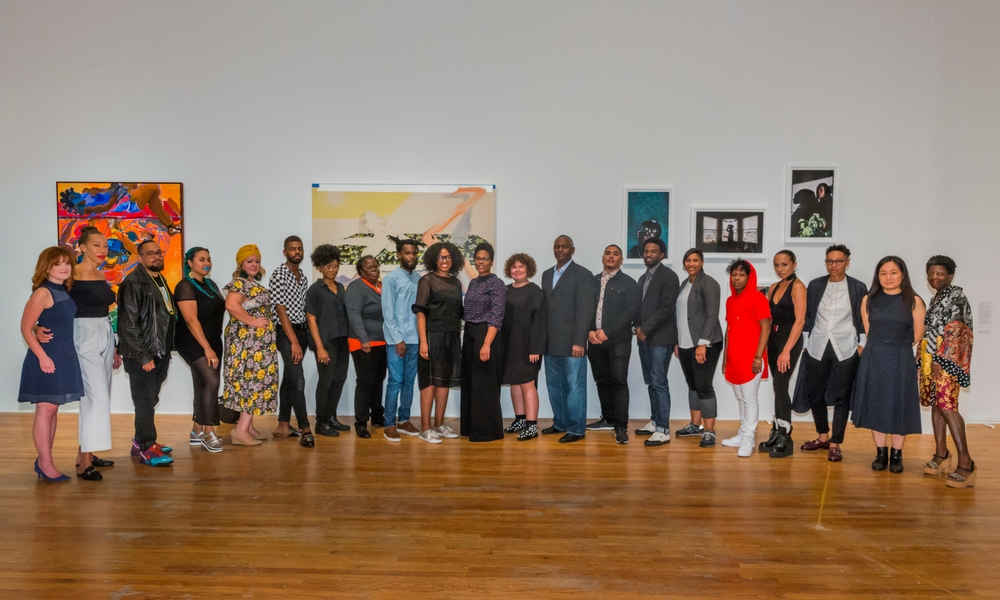 19 Artists from "Fictions." Stephanie Williams shown 6th from the right. Photo Credit: Scott Rudd (@scottruddevents) and #fictions

Stephanie Williams' piece is a stop-motion puppet animation film called Pinoy Ploy, and was funded from the JMU's Provost Research Grant.  The film is a food-related piece, and since Wlliams is half Filipina, the film features a large number of balut, a Filipino treat made from a duck embyro that is bolied and eaten from its shell.  The balut interact with other food items such as Uncle Ben's rice and Aunt Jemima syrup, as well as Precious Moments angel figurines.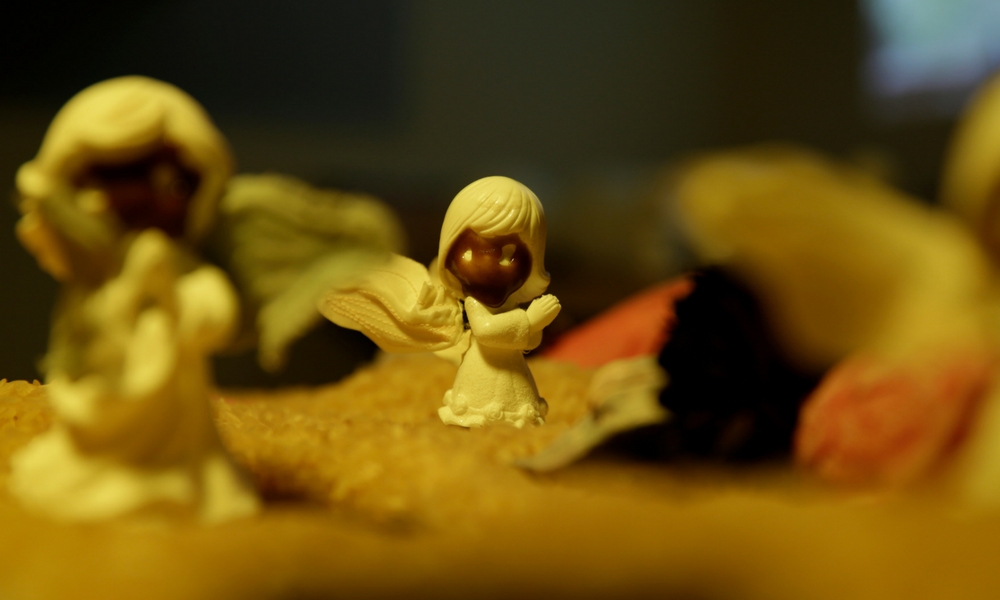 Still from "Pinoy Ploy" by Stephanie Williams.
"Working with the Studio Museum has been such an honor," says Stephanie Wiliiams. "They've given me a chance to converse about things that I care so much about, unpacking how Americanness is perceived and how taste is legitimized. How often have I heard that the food that I grew up eating, described as gross or odd?  This project talks about the role of stereotype in appropriating the foods of marginalized communities."


REVIEWS
ArtNews: Here's the List of 19 Emerging Artists to Feature in New Studio Museum Show
Artsy: The Latest in the Studio Museum's Landmark "F" Series Is a Timely Exploration of Truth and Fiction
Artsy: The 15 New York Shows You Need to See This October
Village Voice: At "Fictions" in Harlem, Young Black Artists Are on Fire
Published: Friday, October 20, 2017
Last Updated: Wednesday, November 8, 2017