School of Art Design and Art History
Lisa Tubach: Longing for Eleuthera
---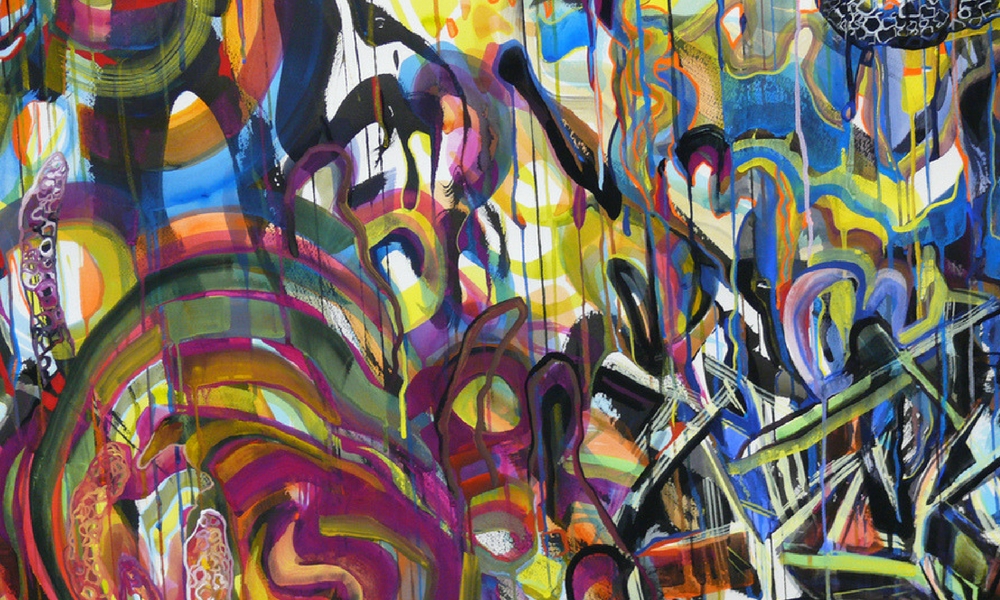 Lisa Tubach Exhibit: LONGING FOR ELEUTHERA
WHEN: Opening: Friday, Dec 2, 6:30 – 8:30 PM
WHERE: WPA Gallery in the Monticello Arcade, 208 East Plume St, Norfolk VA 23510

popblossom and Work Program Architects are pleased to present, LONGING FOR ELEUTHERA, selected recent works by Lisa Tubach. 
An ardent observer of the natural world, painter and conceptual artist Lisa Tubach explores nature's hidden complexities. Her paintings, large scaled and vibrantly hued, are informed by her experiences in studio locations in remote or distant places. Her latest body of work is no exception. In 2014, Tubach assisted in fieldwork assessing coral health in the Cape of Eleuthera (Bahamas). Spending untold hours in the island waters, Tubach surveyed patch reefs with a video camera and water resistant notepad in hand. Her subsequent creative work became translations/meditations on these beautiful and valuable underwater environments.
A native Nebraskan, Lisa Tubach is a Professor of Art in the School of Art, Design and Art History at James Madison University, teaching in both the undergraduate and graduate programs. Her paintings and video work have been widely exhibited in the US and abroad and are held in private and public collections, including the permanent collection of the U.S. Department of State/Monrovia, Liberia and the Museum of Nebraska Art.
Published: Monday, November 28, 2016
Last Updated: Thursday, January 4, 2018