School of Art Design and Art History
Dr. Shanahan Presents Talk in Morocco
---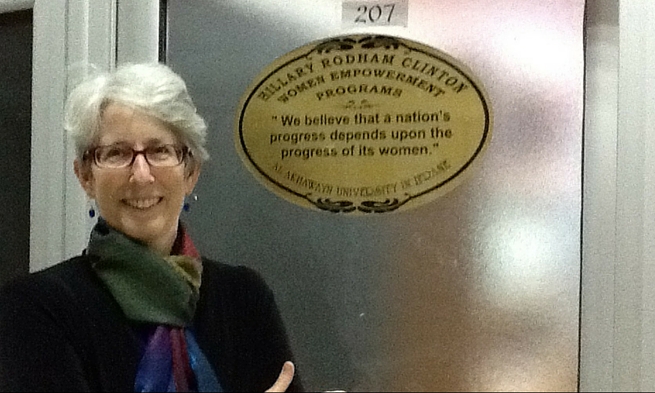 In March 2016, modernist art historian, Dr. Maureen Shanahan, presented a talk at the Hillary Clinton Center of Al Akhawayn University in Ifrane, Morocco.
Dr. Shanahan's talk, entitled: "Visions of Masculinity in Gaëtan Gatian de Clérambault's Moroccan Photography," discussed the photographic and psychiatric work of Gaëtan Gatian de Clérambault (1872-1934). Clérambault was a leading French psychiatrist during the interwar years and was chief psychiatrist for the Parisian police. During World War I, after having fought in France and then in Serbia on two fronts of the war, Clérambault spent his third and final tour of duty in Morocco. There he took thousands of photographs of heavily draped and veiled Moroccan subjects who had recently (in 1912) been subjected to French protectorate status. The talk considered spectral and classificatory aspects of Clérambault's photographs in the context of the trauma of war and colonization.  
For more information, click HERE.
Published: Thursday, April 28, 2016
Last Updated: Thursday, January 4, 2018