School of Art Design and Art History
Kate Nesmith Awarded Top Poster
at Graduate Showcase
---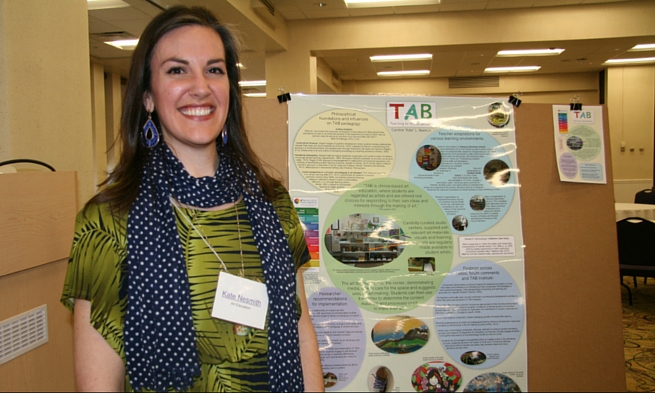 Congratulations to Caroline "Kate" Nesmith, graduate student in the art education master's program, for her award winning poster session presented to students and faculty from across JMU at the recent Showcase of Scholarship and Creative Activities.

Kate's poster is a synopsis of her thesis titled. "Teaching for Artistic Behavior: A Collective Case Study."

Kate is a Double Duke, who will be graduating in May with her MA in Art Education and returning to teaching elementary art in the local schools. She is also a valued mentor to JMU pre-service teachers and an instructor at JMU Summer Art.
Thesis Abstract: Teaching for Artistic Behavior (TAB) is a choice-based art education pedagogy gaining attention from art educators interested in orienting their classrooms, teaching practices, and curriculum goals around developing "artistic behaviors" in their students. This thesis documents the history of the TAB organization and philosophies that influence the pedagogy. Collective case study research methodology was used to document how four practicing art educators adapted and implemented TAB to suit the needs of their students, school, and community. Resources from the research findings include recommendations for educators interested in implementing TAB in their classrooms.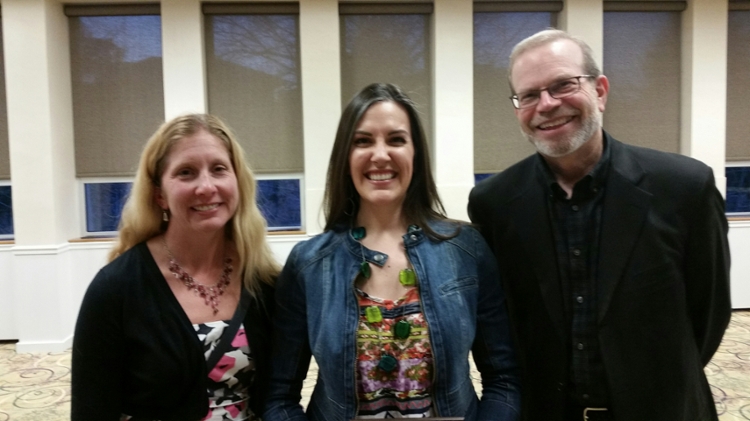 left to right: Dr. Karin Tollefson-Hall, Kate Nesmith, Dr. Roger Tomhave
Published: Tuesday, April 19, 2016
Last Updated: Thursday, January 4, 2018