School of Art Design and Art History
Graphic Design Student Portfolios
a Big Hit at Portfolio Bootcamp
---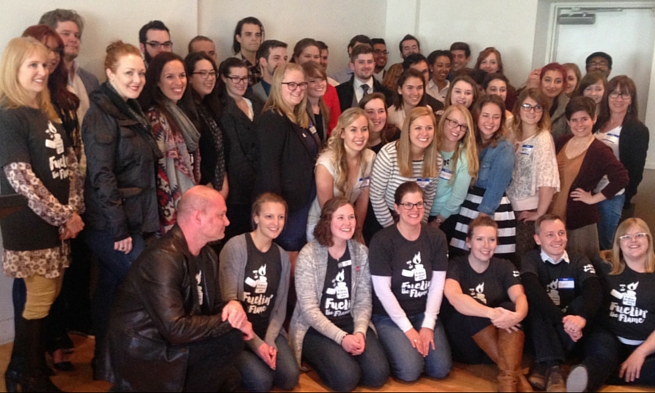 Sunday, April 10th Dawn McCusker and Trudy Cole accompanied over 30 Graphic Design seniors to Fredrick Maryland's Portfolio Bootcamp sponsored by AIGA Blue Ridge & AAF Greater Frederick. This event brings in area professionals to interview, review and provide constructive feedback before soon-to-be-graduates head off into the professional field.
Students come prepared in proper attire, with professional attitudes while toting their finished entry-level professional portfolios, resumes and call cards.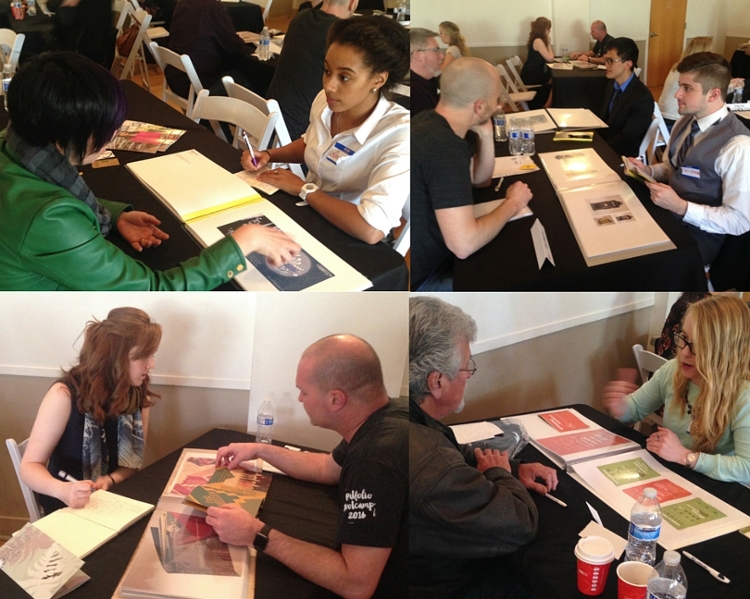 Top Left: Amanda Teixeira; Top Right: Chris Katalinas
Bottom Left: Ileah Bryant; Bottom Right: Megan Herron
They were very warmly received with much positive feedback. Portfolio Bootcamp gave out one top award for Best Portfolio that went to Olivia Craig from Trudy Cole's GRPH 410 Portfolio course.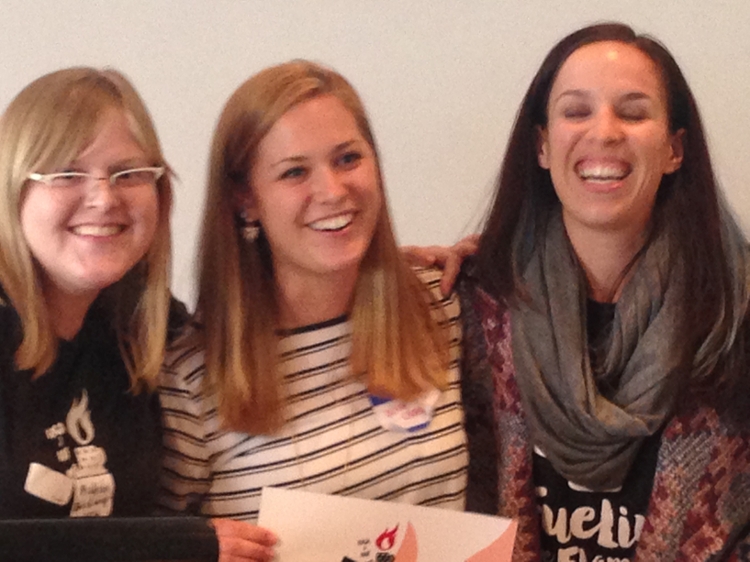 Olivia Craig winning the Best Portfolio Award
Published: Tuesday, April 12, 2016
Last Updated: Thursday, January 4, 2018