School of Art Design and Art History
In the Round II
---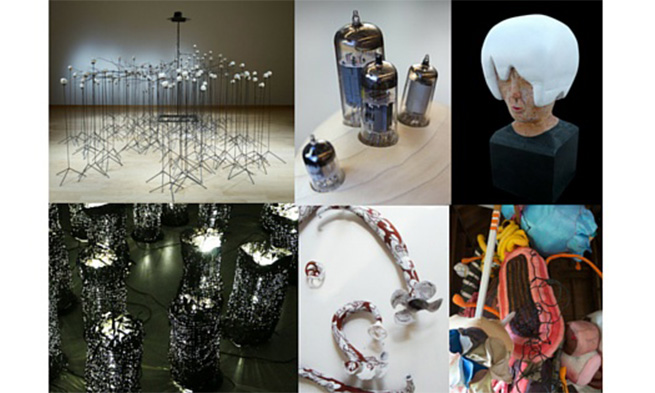 The Studio Art 3D faculty exhibition "In the Round II" will be at the Art Council of the Valley, from March 4th through March 25th.

Mark Rooker, Greg Stewart, Stephanie Williams, Allyson Taylor, Rob Mertens, and Sukjin Choi will have works on display. The opening reception is between 5 to 8 pm on March 4th.

"In the Round" refers to free-standing sculpture that is meant to be viewed on all sides, and is surrounded entirely by space.  When the idea of "In the Round" is expanded to think about art made in a post- modern lens, convention is challenged as well as simultaneously embraced and the idea of "viewing on all sides" can be interpreted as a pluralistic approach
to investigating conceptual objects and projects.

This Exhibition is a presentation of works by Studio Arts Faculty from James Madison University, which focus on works within the third dimension. This show highlights Studio Faculty within the Ceramics, Metals, Sculpture, Fibers, and Foundations. 

Published: Thursday, March 3, 2016
Last Updated: Thursday, January 4, 2018