News
Art History Grad Lands MOCA Internship
---
Bethany Old, an Art History major with a Minor in the Music Industry, Class of 2014, has been appointed as Assistant to the Director of Education at the Museum of Contemporary Art/MOCA in Virginia Beach, interning for Summer 2014 and Winter 2015.
Bethany began her work for MOCA assisting with the Museum's annual Boardwalk Art Show this past June 12-15. At JMU Bethany developed her expertise in Contemporary Art and Museum Studies through her courses: "Modern Art after 1945" with Maureen Shanahan; "Museum Technologies" with Kate Stevens; and "Museum Controversies" with Laura Katzman. She is especially interested in activist art, women artists, and artists from culturally diverse backgrounds. At JMU Bethany interned for four semesters in total, gaining valuable hands-on experience at artWorks, the Sawhill Gallery, and the Lisanby Museum. She also studied abroad on the JMU OIP in Cameroon focusing on Biodiversity Conservation, and on the JMU OIP in Florence studying Art History.
Planning now for after her time at MOCA, Bethany hopes her application to join the Peace Corps will be successful. She has applied to serve as a volunteer English teacher, with her first choice in Madagascar. Best of luck to Bethany for her time at MOCA and in her Peace Corps application!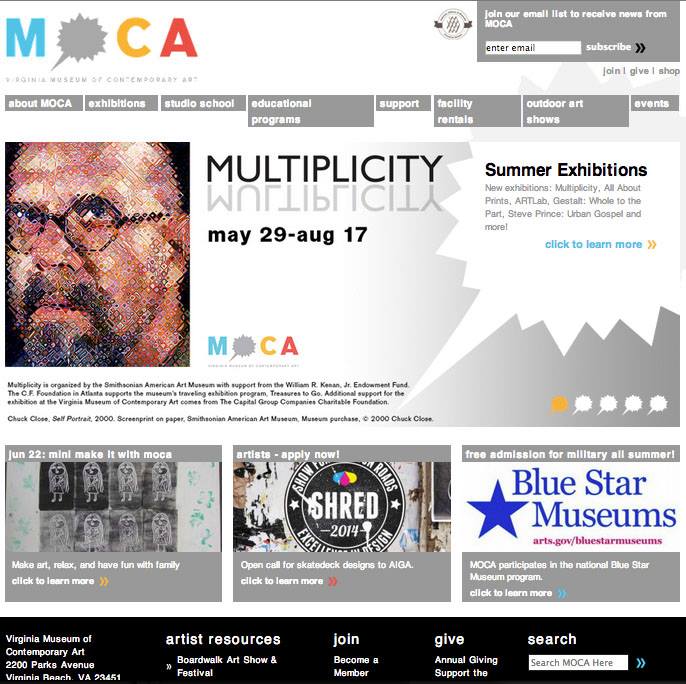 Published: Monday, June 23, 2014
Last Updated: Thursday, January 4, 2018