News
La Direttore
Gina Bavagnoli ('16)
---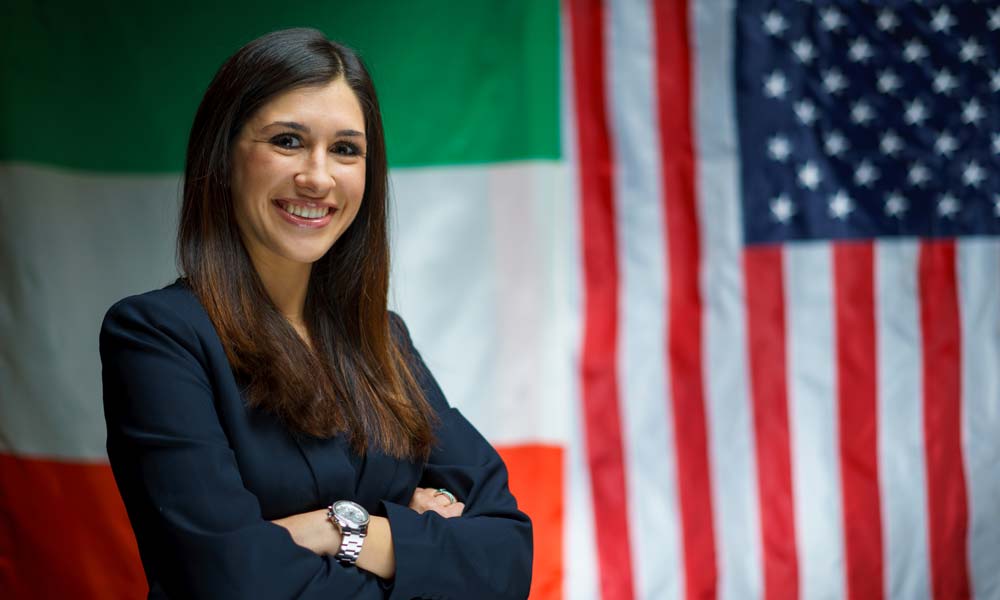 'With international management, you have to be able to adapt your way of doing business so that it fits with the way that business is done in whatever country where you are working. I am learning that it can be harder than it sounds. It's so interesting learning about all the different perspectives that could come up.'
---
Gina Bavagnoli ('16)
Major: 
International Business
Minor: 
Italian for Business
Highlights:
Studied abroad in Italy while at JMU; Big Brothers Big Sisters volunteer; Office of Admissions front desk student assistant; Italian Club; Proudly Assisting and Welcoming Students advisory council; as part of her Integrated Functional Systems class, Gina and teammates qualified for the Jackson-Rainey Business Plan Competition.
Why the interest in international business?
You can do anything with a major in business. It opens up so many opportunities for different careers. Business is in everything. I knew I wanted options, and I knew that I wanted to travel, so a degree in international business is perfect for me. My dad and both my uncles own their own businesses, so I grew up in a family with a strong entrepreneurial sense. As far as the international piece goes, I love to learn about other cultures. I had been on mission trips in high school to Panama and El Salvador with my church, have done some travel abroad and I also studied in Italy for two months with JMU.
Where did you study in Italy?
I was in Reggio Calabria. It was the tip of the boot. I looked at Sicily every day. It was so beautiful. It's my favorite place in the world that is not the United States.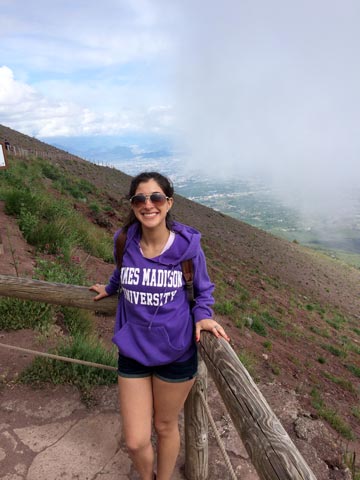 What drives your passion to be abroad?
I love learning about other cultures, about how other people do things. I think in America, we're too close-minded. So many people don't know what it's like to live or work or even to vacation in another country. And you can't, for example, do business in another country and expect to do it well without knowing the different aspects of that country's culture—how they handle certain business ethics situations, for example. With our world moving so quickly toward globalization and a global economy, it is smart for U.S. companies doing business internationally. This makes it super important to understand the different perspectives of people from all around the world, their religions and their ways of life.
What's next?
I've taken a position as a capital markets IT recruiter in New York City. I want to work for an international company because I want the opportunity to perhaps travel for work—or maybe live overseas for six months or a year while working for a foreign subsidiary somewhere.
Have you had some favorite professors?
I learned a lot from Valentina Riso, my Italian professor. She went on the study abroad trip with me, too. Marilla Melcher was another of my favorites. She taught my Managerial Accounting class. It was a challenging class, and she made it come alive for us.
Why did you choose JMU?
I wanted to go to a school where everyone wanted to be and loved to be. And now I'm a senior, and I don't know one person who goes to JMU who doesn't like it here.
---
Watch: Why Study Abroad at JMU?
---
Published: Wednesday, August 17, 2016
Last Updated: Thursday, June 28, 2018