Office of the Provost
A New Way of Thinking about Healthcare
---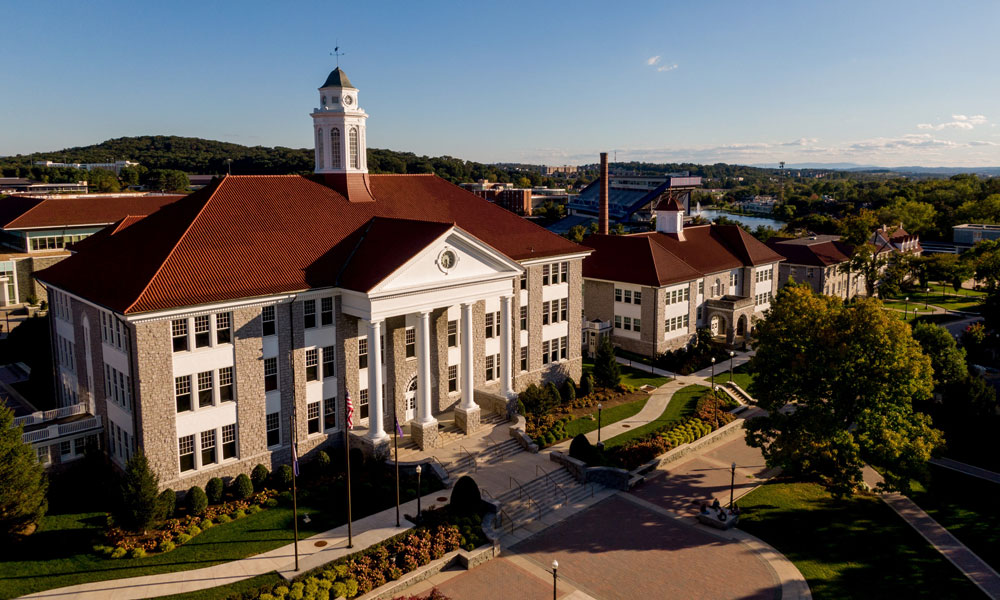 Costa Rica utilizes a different healthcare system than the United States. Citizens rely on socialized healthcare that is based on a three-tiered system. Clinics, referred to as Equipos Básicos de Atención Integral en Salud (EBAIS), comprise the base tier. The clinics' roving nurses and healthcare workers often randomly stop by family's homes to ask if they need anything, providing them with vaccinations or other services. The intermediate level is the area where patients are referred when they need further testing that the clinics cannot offer. The top tier of the system is made up of major hospitals. This healthcare system provides aspiring medical professionals with a new way of looking at healthcare.
This past summer, students from James Madison University were able to explore Costa Rica's healthcare system through a study abroad program. An interprofessional group of students accompanied nursing professor Dr. Melody Eaton and health sciences professor Dr. Erika Collazo Vargas. Their time in Costa Rica exposed them to a different healthcare system and a new culture.
A typical day for the team began early. The students congregated with a larger group around 5:00 or 6:00 AM and shadowed doctors and nurses at nearby clinics and hospitals until noon. In the afternoon, they would either attend Spanish classes at Universidad de Iberoamerica (UNIBE), a Costa Rican university that partners with JMU, or they would participate in cultural excursions. Evenings were often spent with host families, where students enjoyed authentic Costa Rican cuisine and practiced their Spanish. Along with providing students with breakfast and dinner almost every day, these families introduced their guests to life in San Jose. 
The hospitals and clinics granted students immeasurable experience in the medical field. The students witnessed babies being delivered, brain surgery and gallbladder removal. Additionally, students regularly accompanied the nurses and medical technicians from the EBAIS when they went out into the community to check on patients.
These experiences gave students and faculty a new understanding of healthcare outside the United States. Eaton found the trip to be revealing: "We made the most of every day, and by the end of it we were really tired. Immersing ourselves in the health care system and evaluating the pros and cons of it was really fascinating to me."
Along with their work with medical professionals, students also conducted a survey of the community. This involved observing community members as they considered a set of analytical questions. In order to determine the level of satisfaction Costa Ricans had with their healthcare system, students considered how health care happened, how it was paid for, and how professionals worked in the country compared to in the U.S. In addition to their experiential learning, students used their class time and discussion prompts to delve into important insight into the structure of a different country.
Even though their work in San Jose was demanding, students were still able to visit other parts of Costa Rica. They engaged in numerous activities, such as zip-lining through a rainforest, visiting an active volcano and white water rafting. "I hope they gained a respect and appreciation for another culture," Eaton said. "I know I did."
The trip had an impact on students' future career choices. Traylor was particularly affected by her time abroad. "After seeing the natural birth, I think that I may be interested in women's health nursing in either labor and delivery or neonatal intensive care," she said.
Eaton was also affected by her trip to Costa Rica. She plans to return to the country as a program director during future summers. "I want to go back and continue exploring the differences between different healthcare systems," she said. "We're in a project with Sentara RMH Medical Center to see how we can reach out to the community. I'm interested in access and quality of care, and I advocate for that at the state, local and national level."
This study abroad opportunity gave students and faculty fascinating insight into a system that was previously foreign to them. If the experiences of this past summer's group is indicative of future groups, many others will have the chance to develop an understanding of both a different culture and a different way of utilizing healthcare.
Published: Monday, January 18, 2016
Last Updated: Thursday, January 4, 2018