Office of the Provost
This Is Your Valley: Introducing the Shenandoah Living Archive
---
On Tuesday, December 2, students from the School of Writing, Rhetoric and Technical Communication will showcase the prototype of an experimental digital archive that is designed to encourage JMU students, faculty, and members of  the local community to document life in the Shenandoah Valley. The project, titled "The Shenandoah Living Archive," is a JMU Libraries & Educational Technologies initiative that is designed to include interactive exhibits of born-digital items such as oral histories, video, and geospatial projects as well as physical materials such as flyers, pamphlets, and diaries.
Genya O'Gara, Director of Collections at JMU Libraries & Educational Technologies, explains that "the goal of the archive is to reflect the vivid tapestry of past and present life in the valley by encouraging creativity and opportunities for community engagement." O'Gara goes on to say that the "innovative use of digital media will help us bring to life objects both new and old in ways that will provide fresh perspectives on the layered human and natural history of the Shenandoah region."
During the Fall 2014 semester, students in Seán McCarthy's "Digital Rhetoric" class created a wide variety of multimedia prototypes to showcase possible directions for the the Shenandoah Living Archive. "This has been an amazing experience for us that not only exposed us to an  array of digital tools, but also brought us out into the community," says McCarthy. " We had the great privilege of collaborating with people on and off campus to record life in the valley in fresh and exciting ways." Among the projects that will be showcased on December 2nd are: a multimedia representation of an 1855 cookbook; an exploration of urban renewal in Harrisonburg using a drone and experimental mapping methods; and interactive exhibits that document the lives and culture of communities as diverse as the Mennonites, refugees who inhabit the valley, and the families who used to live in the region that is now the Shenandoah National Park.
"This Is Your Valley: Introducing the Shenandoah Living Archive" will take place in the meeting rooms of the Massanutten Library in downtown Harrisonburg at 6pm on Tuesday, December 2. During the first hour, visitors will have the opportunity to enjoy the exhibits, talk with the students who created them, and sample food from the 1855 cookbook, prepared by JMU's Tassie Pippert. At 7pm, a panel consisting of students, faculty, and community members will discuss the exhibits and join in a conversation with the audience that will help shape the archive's future.
If you would like more information about this event, please contact Séan McCarthy at mccartsr@jmu.edu or Paige Lobuts at lobutspa@dukes.jmu.edu.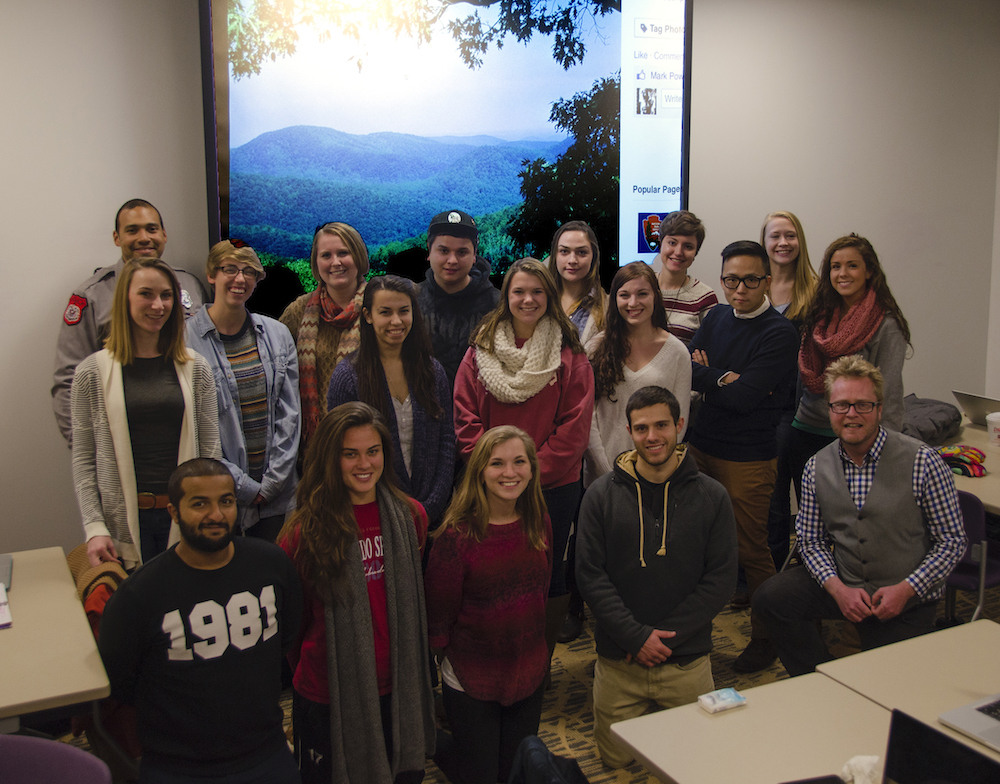 Published: Wednesday, November 19, 2014
Last Updated: Friday, March 3, 2017