JMU News
High-stakes change expert to headline Women For Madison Summit
---
April Armstrong ('92), CEO of AHA Insight, will discuss "Creating a Life That Counts" as the keynote speaker for the Women For Madison Summit May 19 - 20 at James Madison University.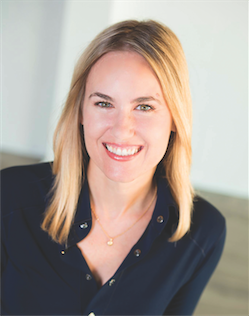 Armstrong is currently helping transportation executives lay groundwork to prepare future leaders in government and industry for the rise of connected communities and autonomous vehicles. She is also active in the national security community and provided analysis after the Sept. 11, 2001, terrorist attacks that underpinned the nation's first National Response Plan, and later, the National Response Framework which describes how the Federal government organizes itself to respond to natural disasters, terrorist attacks, and other catastrophic events.
"The summit participants will hear how April has 'created a life that counts' not only in her personal/professional life but also as a JMU alumna," said Cannie Campbell, assistant vice president for constituent engagement.  "She embodies those values of a Woman for Madison that we hope others will aspire to after having heard her speak."
Women for Madison is a diverse network of alumni, parents, students, faculty and friends of James Madison University who engage and inform women about the opportunities and needs of the university. The group's primary goal is to enhance the collective involvement and financial impact of women giving to the university. Registration for the Women For Madison Summit is now available online. Also included in the weekend event are an "En Blanc" dinner on the lawn of the Festival Student and Conference Center; sessions on the Madison Experience and the presentation of the first Women For Madison Spirit of Philanthropy Award.
"The summit is an opportunity for women to reunite with their Madison Experience, while also discovering ways to connect their experiences to our current students," Campbell said. "They will see JMU from a whole new perspective and open doors to new ideas and passions that they'll want to support going forward."
Armstrong, who will also moderate a Saturday morning panel discussion, is a JMU donor, serves as Entrepreneur-in-Residence at JMU, and is active on JMU's Alumni Advisory Boards for the Center for Entrepreneurship and School of Liberal Arts and Social Sciences.
For more information on the Women For Madison Summit, visit www.jmu.edu/womenformadison/summit/.
Published: Thursday, April 20, 2017
Last Updated: Wednesday, April 26, 2017