Arts and Culture
Historically human
Humanist Rebecca Brannon links American Revolution to today
---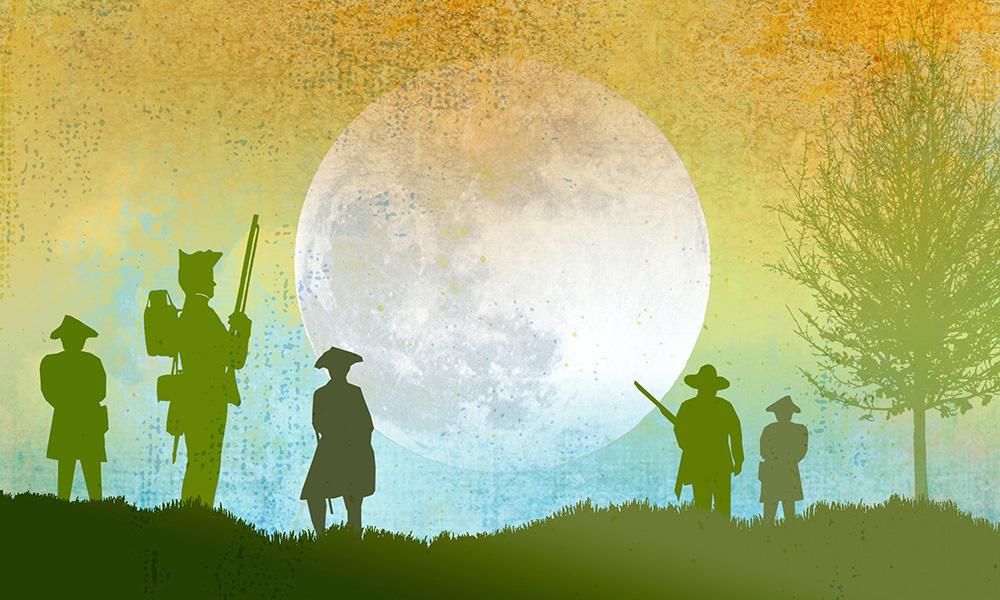 SUMMARY: For history professor Rebecca Brannon, research is about more than reading old texts and learning new facts. It's about studying human beings and finding out how they tick.
---
from the October 2016 digital issue of Madison.
Historical research helps to connect our present selves to the past and assists in understanding how our nation came to be the way it is today.
Rebecca Brannon, a professor of history and interdisciplinary liberal studies, considers herself a humanist. Psychologists and historians alike are "just trying to find out what makes us humans tick," she says.
Brannon began her undergraduate studies as a biology major, but quickly realized that she needed to follow her passion. "I've always loved history," she says. "I particularly love the 18th century. You can see modernity emerge toward the end of the 18th century. They have the same fundamental ways of thinking about the world … There's a sense that everybody is an individual."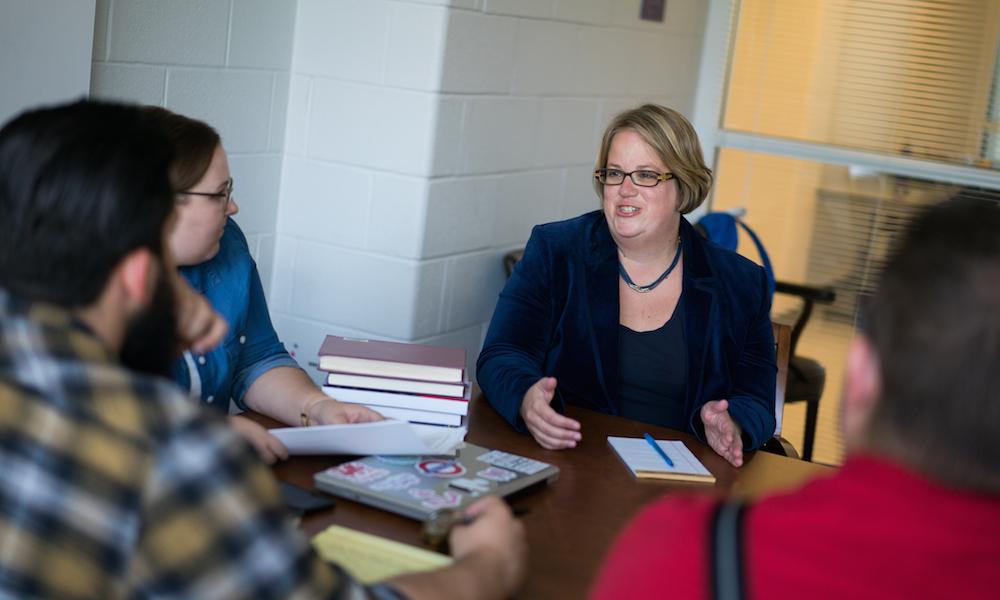 In Fall 2016, Brannon taught a combined upper-level undergraduate and graduate seminar on the American Revolution.
Brannon's primary research interest is the aftermath of the American Revolutionary War, specifically how the Loyalists in South Carolina managed to stay in the United States even after being on the losing side of the conflict. In Fall 2016, she taught a combined upper-level undergraduate and graduate seminar on the American Revolution.
Brannon's latest book, released in September 2016, details how the Loyalists engaged in careful historical manipulation to bury their pasts — and eventually succeeded.
I think we're pretty good at making mistakes again and again. But maybe that's because we humans have certain faults … and I do think history connects us with who we are.
Beyond her recent publication, Brannon is working on two other book projects. The first is a collection of essays that covers the Loyalists from a much broader perspective, from reintegration in the South, to religion to what happened to the Loyalists who fled to Canada. The second book explores how in the 18th century, the young men who would create the American Revolution grew up expecting to be honored as old men, only to find that as they got old people thought they had become "used up and done with."
In Spring 2016, Brannon was a fellow for the Massachusetts Historical Society and the David Library of the American Revolution, where she spent her time reading in the archives for new sources for her work on older veterans.
When it comes to the idea of historical research helping us to avoid making past mistakes, Brannon says, "I think we're pretty good at making mistakes again and again. But maybe that's because we humans have certain faults … and I do think history connects us with who we are."
# # #
Published: Monday, November 14, 2016
Last Updated: Wednesday, September 26, 2018