Nation and World
Structuring Education in Kosovo
A Higher Education Summit
---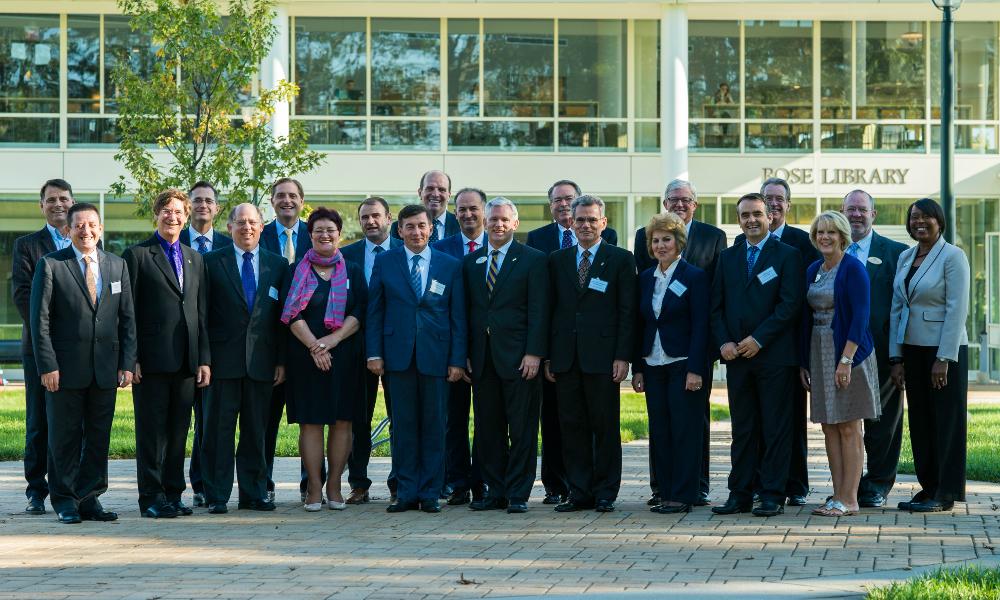 SUMMARY: Dignitaries from Kosovo arrived to campus for a summit on higher education to discuss infrastructure, strategic plan, policies and JMU's overall model.
---
Earlier this week a delegation from Kosovo traveled to James Madison University for a series of meetings in which JMU shared information about our organizational structure, strategic plan, systems and policies.The Kosovo Summit of Higher Education is part of an ongoing relationship between JMU and Kosovo in which the developing nation is gleaning insights from higher education institutions as they build the infrastructure to support economic development, community and civic engagement, and their democratic structure.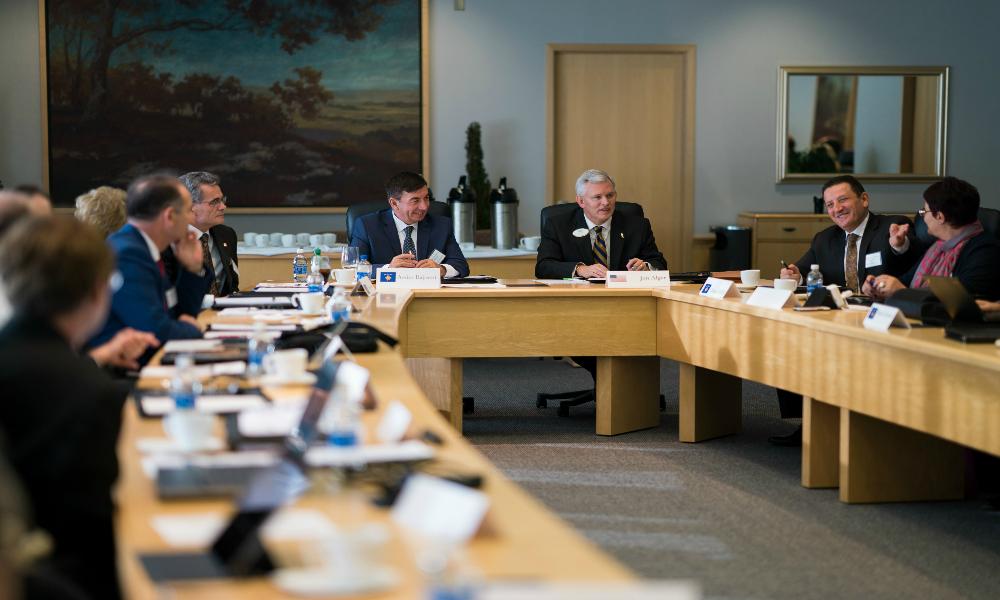 The delegation included Kosovo's Minister of Education as well as the rectors of most of the country's public institutions of higher education, along with several other higher education officials. The ambassador from Kosovo to the U.S. also came to campus from Washington, D.C. to join the visitors for a reception.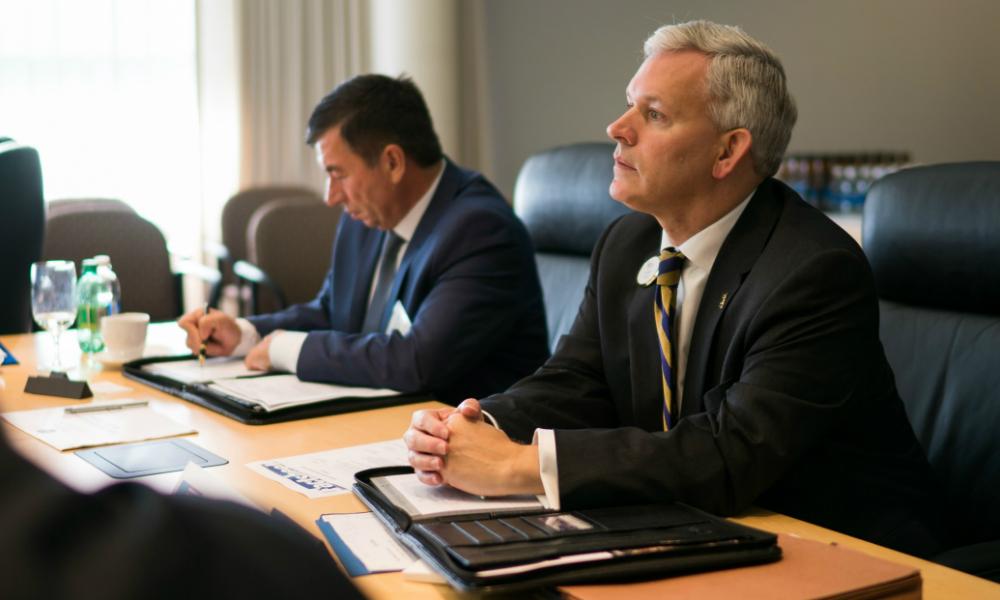 Senior leaders from across the University were involved, as meeting participants explored multiple avenues for potential collaboration, discussed JMU academic programs of interest to students and academic leaders in Kosovo, as well as opportunities for JMU students and faculty in Kosovo. In addition to this summit, JMU has been working with Kosovo through faculty involvement on their accreditation board, graduate student research on strategies to address threats and security, and JMU alumni involvement with the Peace Corps' efforts to strengthen K-12 education.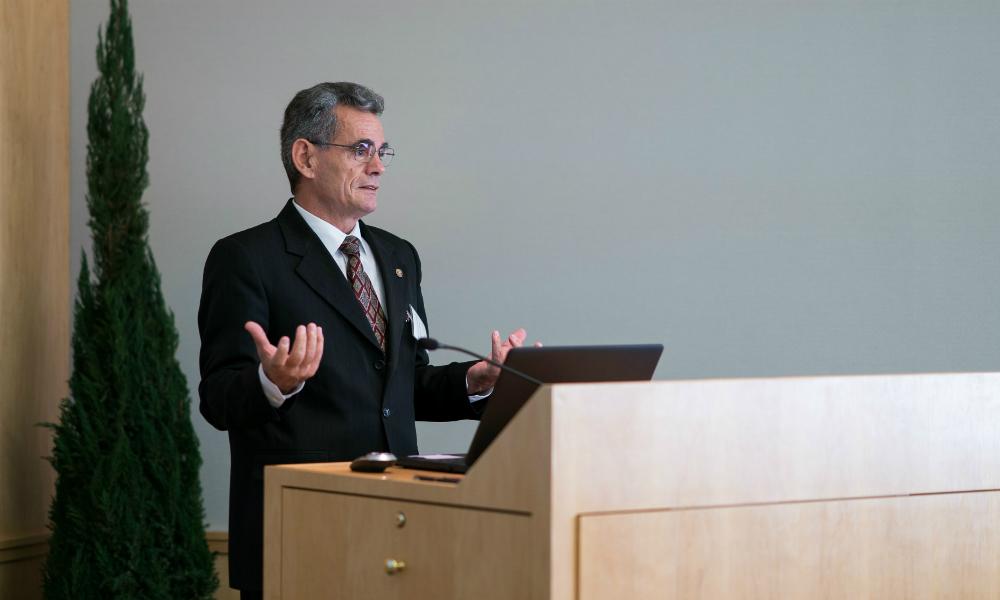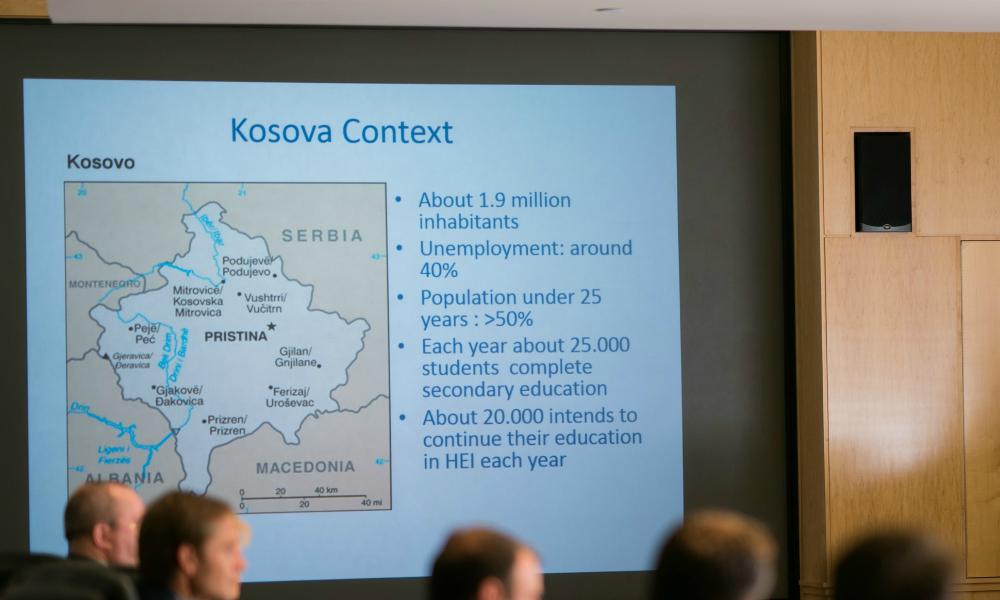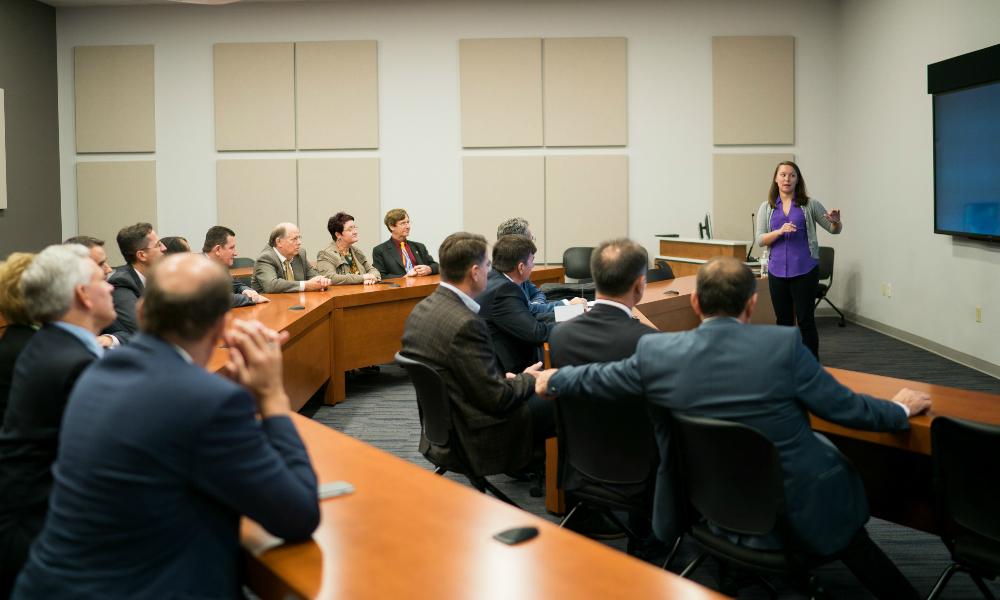 Published: Wednesday, October 19, 2016
Last Updated: Thursday, January 4, 2018