Health and Behavior
UREC Grand Reopening
#NewRec Celebrations
---
SUMMARY: This past weekend JMU's University Recreation Center celebrated its 20th anniversary with a grand reopening of the newly renovated recreation center.
---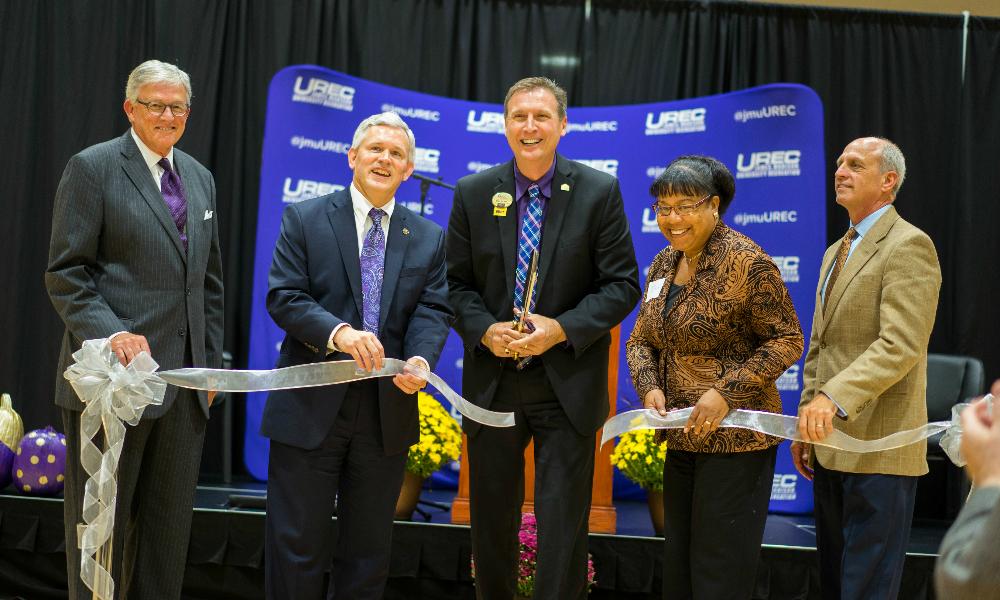 President Emeritus Linwood Rose; President Jonathan Alger; UREC Director Eric Nickel; Associate Vice President of Multicultural Awareness and Student Health Marsha Mays-Bernard; and Senior Vice President of Student Affairs Mark Warner cut the opening ribbon for new UREC.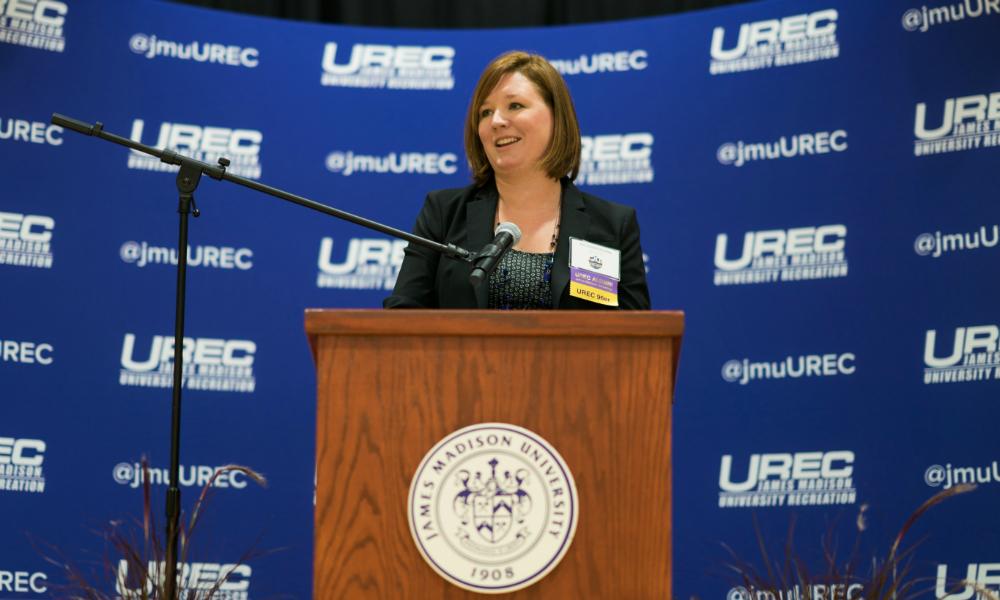 Erin Huntley, representing the class of '96, presented a $61,800 UREC student employee scholarship fund. UREC opened in 1996, and the alumni involved played a special role in UREC's inaugural year and are proud to support how it has evolved.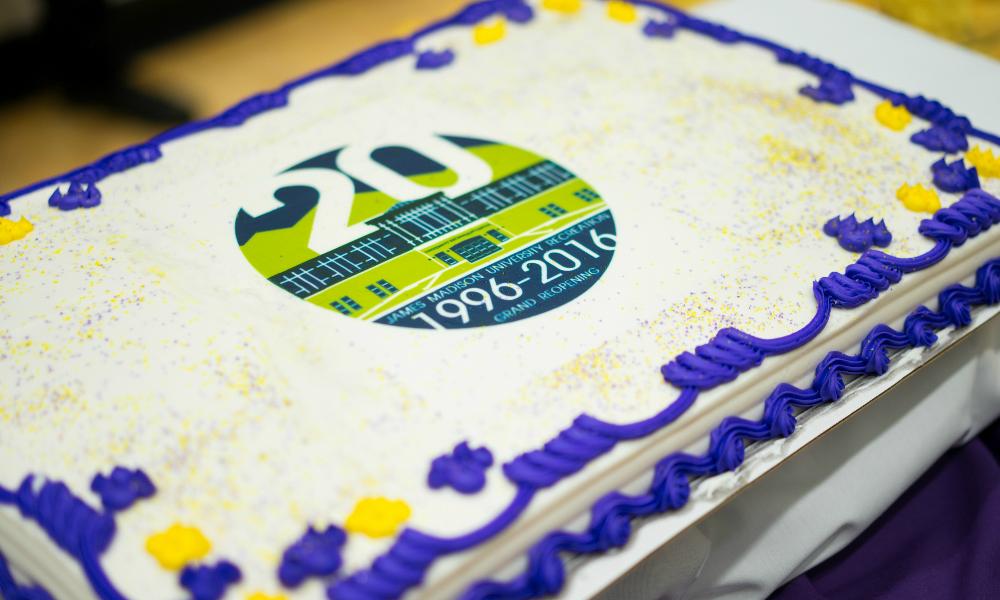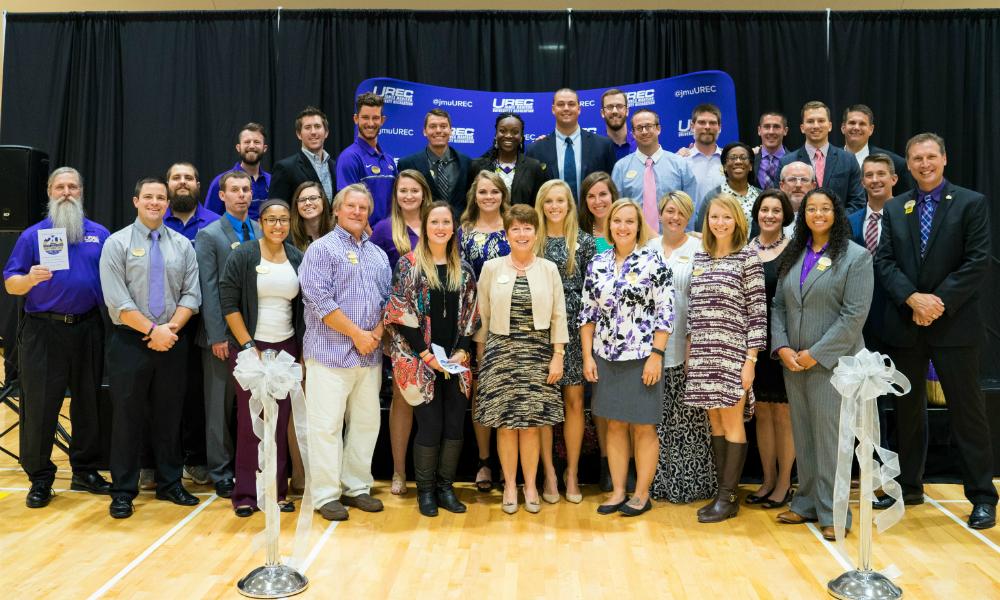 Thank you for all of the hard work of the UREC student and professional staff!
See more of #NewRec:
Published: Monday, October 10, 2016
Last Updated: Thursday, January 4, 2018