JMU in the Community
Getting the best start
---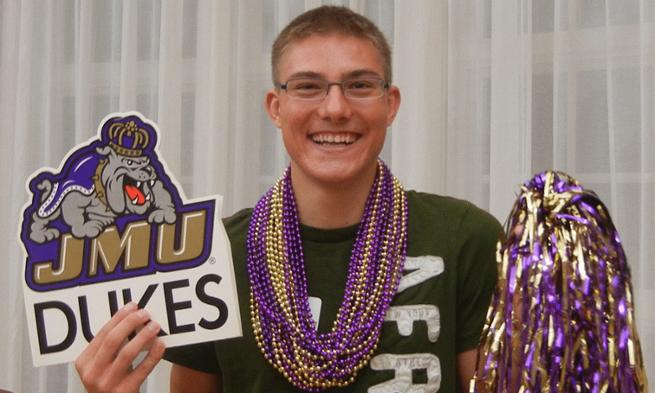 The Madison Experience begins with JMU Send-Offs
By Maggie Siciliano


Coming to JMU?
First-Year Send-Offs are an excellent way for freshman and transfer students, and their families to be welcomed into the JMU family. Each Send-Off is hosted in a geographic area where large segments of incoming first-year students and current Parents Council members reside.
"To meet with a smaller group from our own area helped dispel the few issues I still had (i.e. travel, distance)."
At Send-Offs, students and their families can ask questions and discuss issues with current JMU parents, staff members and alums. Send-Offs are great opportunities for incoming students, and parents, to exchange information, connect, and network, leaving everyone confident for the year ahead. First-Year Send-Offs are icebreakers for college students and ease the transition for families, providing a local support network for family members so they know they are not alone in this experience.

"We have been impressed with how JMU has prepared our family and student for this transition... we are excited about joining the JMU family!"
Published: Friday, August 1, 2014
Last Updated: Thursday, October 20, 2016