JMU in the Community
ROCKeD to the core
---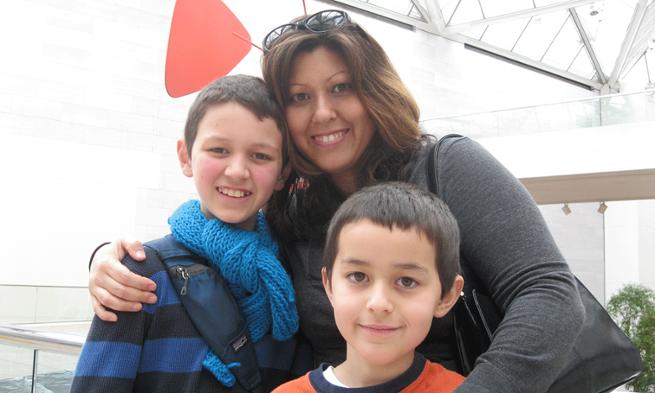 Group lends support to sufferers of Type 1 diabetes
By Maggie Siciliano
When Sam Flannery Dailey's sniffles did not go away after two weeks, Frances Flannery, associate professor of philosophy and religion at James Madison University, decided this was more than your average, everyday virus. She took him into the pediatrician's office, and what started out as a typical visit, turned into a life threatening turn of events.
Five year-old Sam's blood sugar was too high to read, and he was immediately rushed to the University of Virginia Hospital. Flannery's instinct that something was not right, turned out to be the very thing that would save her son's life.
He was diagnosed with Type 1 diabetes, a chronic, lifelong condition in which blood sugar levels rise or fall to life-threatening levels. The triggers that cause this fluctuation can range from what you eat and your amount of exercise, to stress and weather changes. The number of variables in the situation cause the disease to constantly tip off balance. Dangerous levels can be reached in a matter of minutes, making the line between life and death as thin as a razor blade. Those diagnosed, and their loved ones, live in constant worry.
There is one place, however, where this load can be unburdened without overwhelming the people around you. This sanctuary is ROCKeD. Created to help Rockingham County Kids with Diabetes, it gives those who are diagnosed with Type 1 diabetes a support group, and networking system. It allows those families who are newly diagnosed to have a place where they can share their fears and worries alongside those who have been living with the disease for years. The close knit group makes a safe place to share strategies and stories with one another.
"You go from counting carbs to monitoring insulin," David Gillette, office manager and administrative assistant in the Counseling Center at JMU, said. Gillette is a co-founder of ROCKeD whose own son was also diagnosed at age 2.
How will we afford the technology and equipment to keep our child alive?
"We [my family and I] started the ball rolling just by putting an ad in the [doctor's bulletin] paper to just ask, 'Are there any other kids in Rockingham County or the Harrisonburg area that have this disease? If so, contact us.' And we honestly did not know if there was even one more," Dr. Flannery said.
"My sister," current president of ROCKeD, Amber Michael said, "told me about this support group and at my first meeting I actually felt like I had someone that I could relate to! They understood my new normal! I wish more newly diagnosed families would attend meetings. It was by far the biggest help to me when he [my son] was first diagnosed, hands down. Having real life experiences that you can relate to is so much better than talking to a nurse or doctor. They were so embracing I can't imagine not having it."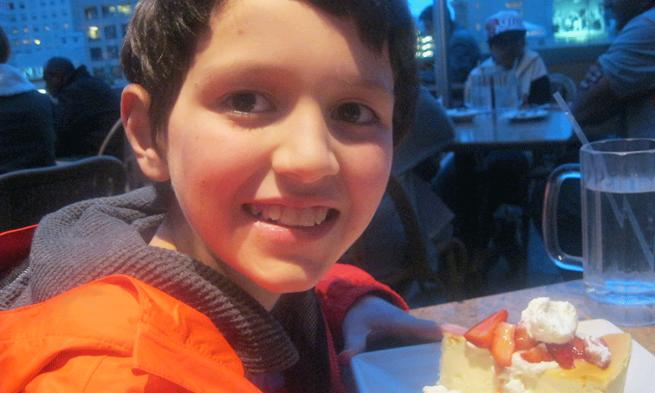 Diabetes is usually referred to as a whole, but there is a definite difference between Type 1 and Type 2 diabetes. According to WebMD, "Type 1 diabetes (formerly called juvenile-onset or insulin-dependent diabetes) accounts for 5 to 10 out of 100 people who have diabetes. In Type 1 diabetes, the body's immune system destroys the cells that release insulin, eventually eliminating insulin production from the body. Without insulin, cells cannot absorb sugar (glucose), which they need to produce energy. However, Type 2 diabetes (formerly called adult-onset or non-insulin-dependent diabetes) most commonly becomes apparent during adulthood. Type 2 diabetes accounts for the vast majority of people who have diabetes - 90 to 95 out of 100 people. In Type 2 diabetes, the body isn't able to use insulin the right way. This is called insulin resistance."
In layman's terms, Type 2 diabetes is not some kind of precursor to Type 1 diabetes. Type 2 diabetes is manageable, whereas type 1 diabetes is potentially life threatening. Children with Type 1 diabetes did not "catch it," or do something that brought on the disease. Even the signs of the disease, lethargy and an increase in thirst, are not always enough to go noticed.
Amber Michael understands how it can be misdiagnosed.
"My son Nate was diagnosed at 2 ½ years-old. He was misdiagnosed for the flu and it nearly killed him. After a 5-days stay in the University of Virginia Hospital (three in ICU) we were sent home with an entire new way of life. It was literally like having a newborn child that you had no idea how to take care of and no one to ask that could even begin to understand. He dealt with everything far better than I did — he has been very resilient and tolerant. We were sent home doing 4 shots a day, carb counting and dosing," Michael said.
It is inspiring how eager these families are to help one another, and have an optimistic attitude in the face of such a catastrophic disease. Yet, the loved ones, and those diagnosed themselves, continue to have a positive outlook on life.
"As an optimist, I would say that it has given us a healthier diet, and overall lifestyle," Gillette said.
"Don't get me wrong, it was really hard to be positive at first — but I was so grateful that he lived that I vowed I would make this my problem, that I would do what it took to make his life as normal as possible and I would do everything I could to make sure he never had to go through what he went through at diagnosis. After being a zombie, not sleeping hardly at all and just trying to make it through day to day, I began to research and try my best to understand what I was dealing with and what I could do to make it easier. I found tools that I could use to keep on top of his care, resources for information, and a great support group that I could always turn to," Michael said.
Children like Sam find themselves sticking their finger to check their blood glucose around 3,650 times a year. Sam is 12 years-old which means he has already done this about 25,000 times in his lifetime.
"ROCKeD has been the silver lining to having Type 1 diabetes."
Once families overcome the change in lifestyle, there are many other challenges to consider. How do you leave your child alone or unmonitored? How will I train every counselor and nurse from now on as my child attends camps, overnight programs, and school in general? How will we afford the technology and equipment to keep my child alive?
"I have a Ph.D. and even a background in science, and I'm saying that for me this is a complicated and tough disease to manage and understand. What I know is that all the families affected by T1D need great insurance and social support," Dr. Flannery said. The financial blow the disease delivers is devastating, and it does not disappear. It will stick around for a lifetime.
Something these families ask for is an understanding of this disease, and how profound it is, through support of funding a cure.
Sam Flannery Dailey encouraged any child diagnosed with this disease to not give up hope. He continues to pursue his passions and extracurricular activities just like any other child, even if it means that it is harder on him. Flannery Dailey wants other children who feel weighed down by the disease to realize that they are still capable of doing the things they enjoy. You can still do as you wish, and there are people who can be there for you and relate.
"You can still do everything you want to, Type 1 diabetes doesn't stop you. ROCKeD has been the silver lining to having Type 1 diabetes," Flannery Dailey said.
Published: Tuesday, July 1, 2014
Last Updated: Tuesday, April 17, 2018