Athletics
Winning spirit for Honors
---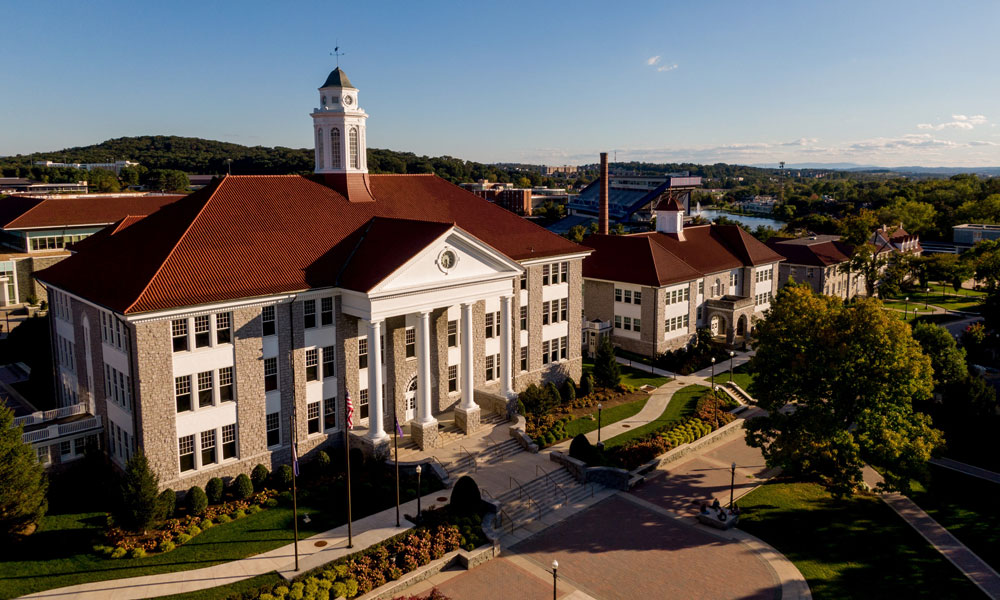 Student-athletes compete in the top level of JMU academics
By Meaghan MacDonald ('13)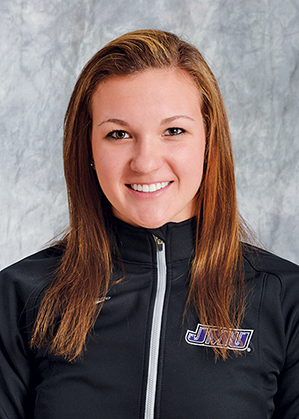 Up Close
Jacqueline Crawford ('16)
Health Science, pre-dental
Swimming and diving
Placed 12th in the 100 backstroke at the CAA Championships with the fourth-fastest time in JMU history
Placed seventh in the 200 backstroke at the CAA Championships with the third-fastest time in JMU history
Placed eighth in the 200 individual medley at the CAA Championships with the seventh-fastest time in JMU history
Embracing the highest values of sportsmanship and competition has benefits that extend far beyond the playing field. JMU student-athletes are supported in maintaining a balance between academic scholarship and varsity team demands.
JMU faculty members encourage student-athletes to balance competition with respect, victory with honor and contest with scholarship, and to channel the character-building power of athletics performance into a force for positive change.
JMU President Jonathan R. Alger says that during his "Why Madison?" Presidential Listening Tour many student-athletes told him that they chose JMU because of the academic program. "It is reassuring how much Madison student-athletes truly want to excel as students—in academics and organizations outside of their sport—despite the challenges of a rigorous athletics schedule," Alger says. "Their priorities are in the right place and align with the JMU philosophy that intercollegiate athletics are integrated into the overall educational mission."
A number of JMU's varsity athletes are taking their academic winning spirit to the next level as members of the JMU Honors Program. To maintain status in the JMU Honors Program, a student must maintain a 3.25 GPA and take at least one honors-level course each semester.
Rising sophomore Jacqueline Crawford ('16) of Roanoke, Va., answered a few questions for Madison magazine about the challenges and joys of being an honors student-athlete.
When asked what she is most proud of since her commitment to the Honors Program, Crawford says, "I am very proud of myself for completing my first year, but I know that this year was most likely the easiest in comparison to the next few. Now I have to prepare myself for the work ahead of me."
The commitment is not without challenges. "Maintaining the balance among sports, academics and my social life can be pretty difficult," she says, "but I try to get ahead with my schoolwork on the weekends so that I am not too stressed about it during the week."
Published: Monday, November 11, 2013
Last Updated: Thursday, October 20, 2016