Athletics
Diving into Honors challenges
---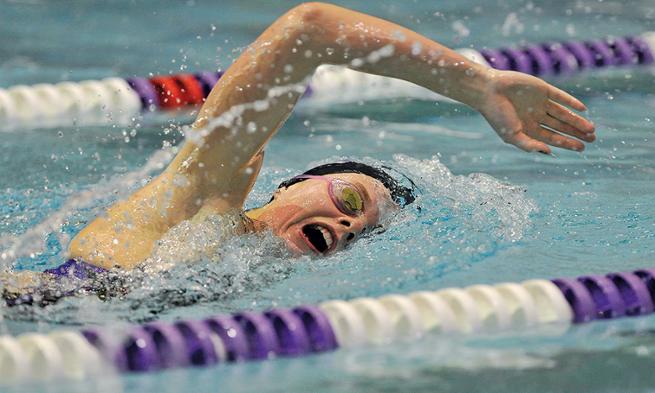 Student-athletes compete in the top level of JMU academics
By Meaghan MacDonald ('13)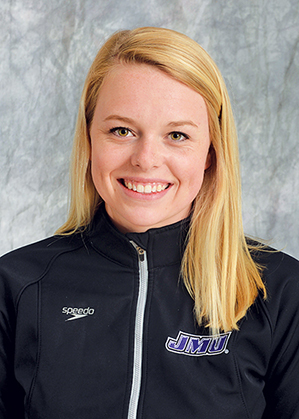 Up Close
Camilla Czulada ('16)
Communication science disorders
Swimming and diving
Participated in four events in four different meets during her rookie season
Placed first in the 200 freestyle in the CAA Pod meet
Placed third in the 50 freestyle in dual meets against Villanova, West Virginia, UMBC and Rider
Embracing the highest values of sportsmanship and competition has benefits that extend far beyond the playing field. JMU student-athletes are supported in maintaining a balance between academic scholarship and varsity team demands.
JMU faculty members encourage student-athletes to balance competition with respect, victory with honor and contest with scholarship, and to channel the character-building power of athletics performance into a force for positive change.
JMU President Jonathan R. Alger says that during his "Why Madison?" Presidential Listening Tour many student-athletes told him that they chose JMU because of the academic program. "It is reassuring how much Madison student-athletes truly want to excel as students—in academics and organizations outside of their sport—despite the challenges of a rigorous athletics schedule," Alger says. "Their priorities are in the right place and align with the JMU philosophy that intercollegiate athletics are integrated into the overall educational mission."
A number of JMU's varsity athletes are taking their academic winning spirit to the next level as members of the JMU Honors Program. To maintain status in the JMU Honors Program, a student must maintain a 3.25 GPA and take at least one honors-level course each semester.
Rising sophomore Camilla Czulada ('16) of Sinking Spring, Pa., talked to Madison magazine about the challenges and joys of being an honors student-athlete.
"I didn't apply the first semester because I didn't know a lot about the Honors Program when I was recruited," she says. "I was accepted before my second semester and for me, this was a great way to get involved. ... I had already developed good study habits and time-management skills before I added honors courses to my academic workload."
While Czulada acknowledges the challenges of making a commitment to both academics and sports on such a demanding level, she's proud of her accomplishments. "Although I sacrifice a lot to be able to succeed both in the classroom and in the pool, I wouldn't take back a minute of it. Everything has been so worth it because I know how hard I had to work to get where I am. I have also proven to myself that I can attain my goals if I work hard.
Published: Monday, November 4, 2013
Last Updated: Thursday, October 20, 2016