Being the Change
Perfecting Patient Care
---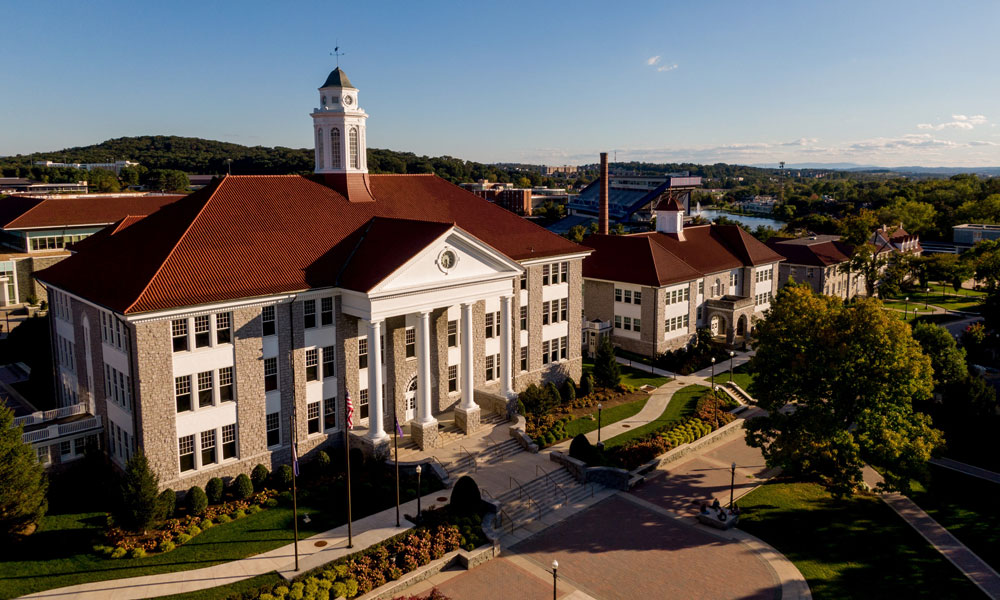 By Sara Riddle ('10)
Since graduating, Carrie Owen Plietz ('97) has been bettering the lives of patients. From developing skilled nursing facilities to supervising the development of a full electronic health record system, Plietz has helped raise patient satisfaction for thousands.

Plietz's hard work and care for others was honored this year as the American College of Healthcare Executives named her the 2010 Young Healthcare Executive of the Year and presented her with the Robert S. Hudgens Memorial Award. The annual award is presented to an exceptional healthcare executive who is under 40 years old and who is the chief executive officer of a health services organization.

"It's amazing and very humbling," says Plietz, who received the award at the annual ACHE conference in Chicago. "Our profession is blessed with many talented individuals. To be acknowledged in such a way by my national organization, one that I respect tremendously, is just thrilling."

As chief operating officer of the Mills-Peninsula Health Services/Sutter Health System in Burlingame, Calif., Plietz has been responsible for several major initiatives, including implementation of Sutter Health's first acute care electronic health record system. She was the driving force behind a major "patient affordability" initiative that helped lower costs and improve patient satisfaction. Plietz brought in a team of caregivers to listen to the "voice of patients" through satisfaction survey results, letters and family comments.

Prior to her current position, Plietz served as chief administrative officer and vice president of operations for specialty services at Sutter Health's California Pacific Medical Center in San Francisco. There, she developed new centers for cancer, cardiac and endoscopy treatment, achieved a 96th percentile patient satisfaction score, and developed a regional referral network for transplant services, including a Vietnam collaborative for liver transplantation.

Plietz credits much of her success to JMU's health science faculty. "My professors taught real-life scenarios, which is extremely important in healthcare's ever changing environment. JMU was where I first learned about and joined the student chapter of the American College of Healthcare Executives."

Plietz serves as president of the ACHE chapter for the California Association of Healthcare Leaders and serves on the ACHE Early Careerist Committee, and the Northern and Central California Regents Advisory Council. "I'm a volunteer board member for the Women's Community Clinic, which provides free primary and reproductive care to uninsured or underinsured women," she says.

As one of the most promising young healthcare executives in the country, Plietz dedicates herself to "guiding aspiring executives, improving the care of patients and providing healthcare services to those who need it most."

Plietz is married to Jasen Plietz ('97), who graduated with a business degree with a concentration in computer science. He works on software development in the Bay Area, having worked in Silicon Valley on major projects such as the entire infrastructure for the California Paid Family Leave Act. The two welcomed their first child in April.
Published: Thursday, May 30, 2013
Last Updated: Thursday, October 20, 2016