Being the Change
Spraggs receives BEYA award
---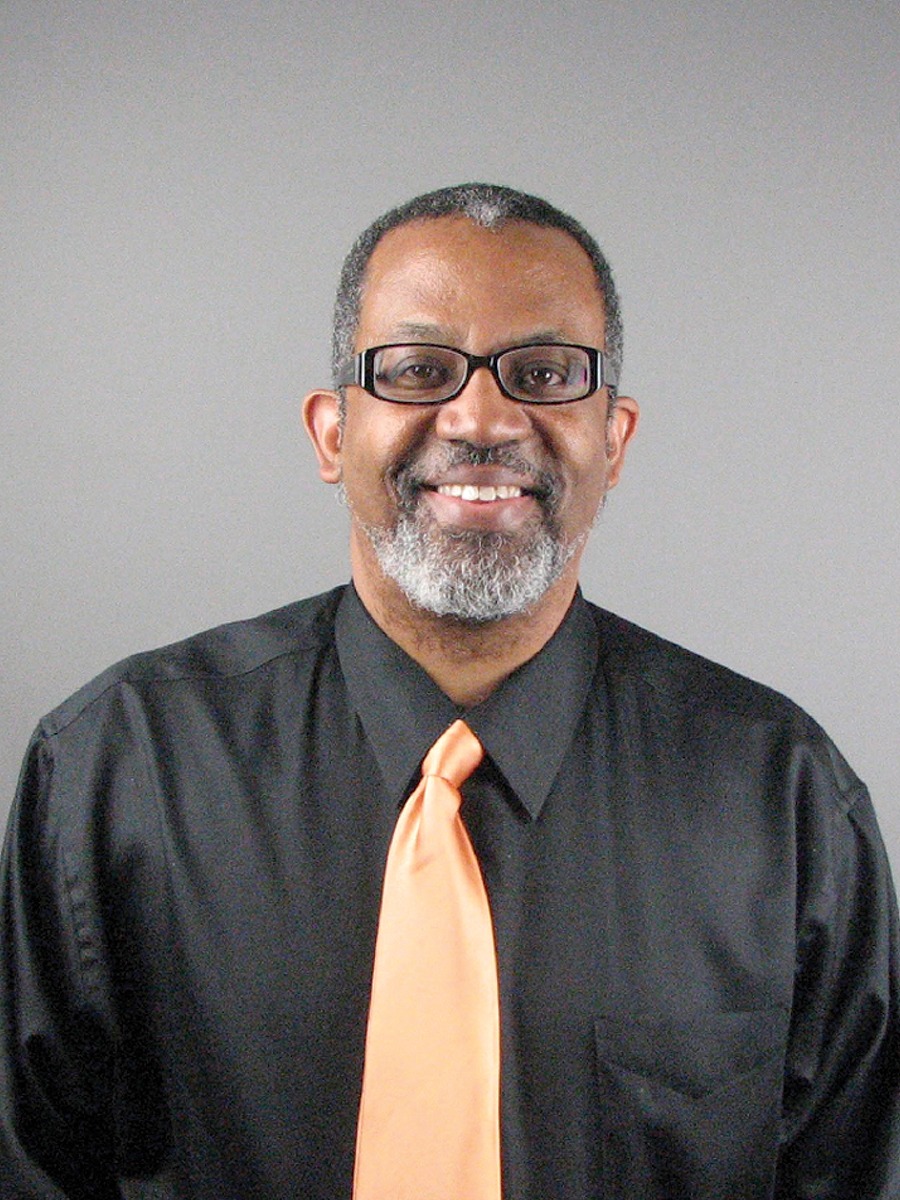 Paul Spraggs ('78) named one of the 2009 Black Engineers of the Year
By Katie Hudson ('10)
Now, more than ever, is the time to enter the math or science field," says Paul Spraggs ('78), who knows first-hand the importance of science, technology, engineering and mathematics. During his recent tenure as a senior network specialist at Science Applications International Corp., Spraggs was named one of the Black Engineers of the Year for 2009.
U.S. Black Engineer & Information Technology magazine and the Council of Engineering Deans have sponsored the Black Engineer of the Year Awards for 23 years, and Spraggs is one of 600 recipients during the two decades. Lockheed Martin Corp. hosted this year's four-day conference and gala award presentation in Baltimore. Spraggs gave a short speech and mingled with other awardees from across the country.
The "humbling experience," as Spraggs describes it, was not something he would have imagined as a JMU freshman. "I did not know what I wanted to do when I came to Madison," Spraggs says. "Madison allowed me to challenge myself and not be afraid to try new things."
A mathematics major and physics minor, Spraggs graduated cum laude and continued his education, earning a master's degree in statistics at Virginia Tech and an M.B.A. at Rutgers University. After working with Bell Labs, Telecordia Technologies and AT&T, Spraggs took a job at Science Applications International Corp. The Fortune 500 company works significantly with the U.S. Department of Defense, and officials at the company nominated him for the BEYA award.
In August, Spraggs accepted a new position with the U.S. Department of Homeland Security. "I am fulfilling a desire to work as a part of our national government on issues of national importance," says Spraggs.
During his time at Science Applications International Corp., Spraggs analyzed the effects of nuclear weapons on electronic systems. "I developed models and conducted tests to better predict how telephone systems, electric power system components, anything electronic, would behave after a detonation," he explains. Surprisingly, Spraggs' interest in nuclear weapons has a JMU connection. In 2002, George Baker, professor of integrated science and technology, met Spraggs when they worked together as part of the principal staff of the Congressional Commission to Assess the Threat to the United States from Electromagnetic Pulse Attack. The two were responsible for organizing commission meetings, and briefing the commission on U.S. and international research. "We immediately became friends due to the JMU connection," says Spraggs.
"Paul was always pumping me for information about new JMU developments," Baker adds.
In addition to a strong spiritual foundation and very supportive family, Spraggs says his success stems from two strong foundations — his hometown of Palmyra, Va., and Madison.
"I grew up in a very rural community where people would see you in the grocery store and congratulate you on a good grade," he says. "They would also let you know when you got a bad one," he laughs. Spraggs' community connections continue. One of his seventh-grade teachers gave him a congratulatory call after reading about his Black Engineer of the Year Award.
Now, more than ever, Spraggs sees the importance of teaching. "We're going to need some bright minds out there," he explains. "Scientific, economic and cultural breakthroughs are going to have to come from young people at Madison and other schools. I know JMU will meet the challenge. The university has a strong foundation in the core courses. The general education program challenges a small-town freshman like me to try new things. And, the strong commitment of JMU professors cannot be denied."
Another benefit of his Madison Experience was meeting his wife, Rynzelle M. Spraggs ('79). "JMU was a great experience for her as well," says Spraggs. The couple has two children.
Published: Thursday, March 1, 2012
Last Updated: Tuesday, February 27, 2018