East Campus Hillside Project Explained and Explored
---
East Campus Hillside Project Explained and Explored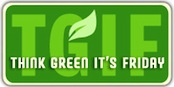 A transformation is under way on the East Campus Hillside. Formerly covered by a manicured lawn, the hillside is now transitioning into an expanse of natural vegetation that will reduce maintenance costs and the use of chemicals that could seep into the groundwater and end up in the Chesapeake Bay.
Bobby Whitescarver, adjunct professor of integrated science and technology and president of Whitescarver Natural Resources Management LLC, will speak about the Hillside during the third "Think Green, It's Friday" program from 11 a.m. to noon, Friday, March 16 in ISAT/CS 259 (nTelos Room). In his presentation, "Going Native: the East Campus Hillside Project and Native Plants for Your Home," Whitescarver also will talk about native plants people may want to grow at home.
Whitescarver serves on the Hillside Advisory Committee alongside Wayne Teel, associate professor of ISAT; Michael Renfroe, professor of biology; Abram Kaufman, coordinator from facilities management; John Ventura, assistant director of operations; and James Myers, assistant vice president of academic resources.
Designed by faculty, students, staff and community members, the hillside will serve as an educational landscape that models naturalized beauty and environmental beauty. The physical transformation began in April 2011.
Think Green, It's Friday events are sponsored by the JMU Institute for Stewardship of the Natural World and are free.
# # #
March 13, 2012
Published: Thursday, May 10, 2012
Last Updated: Thursday, October 20, 2016