News
JMU Student Participates in UN Climate Change Conference
---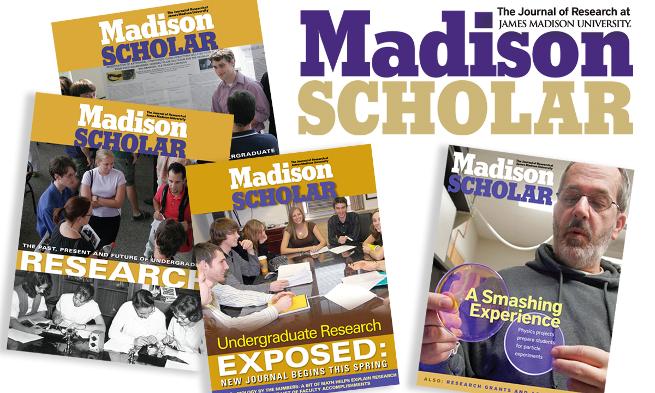 By Alyn McDermott ('10), JMU Public Affairs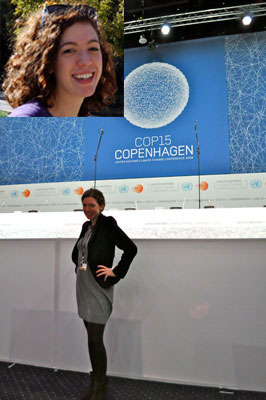 How much does global warming effect your life? For one James Madison University student this question took her all the way to Copenhagen, Denmark.
Mary Shindler, a senior philosophy major at JMU, joined 19 other national and international Student Sierra Coalition members at the annual United Nations Climate Conference Dec. 7-18
"This was an experience that I will never forget," Shindler said, "It was so powerful to just be able to take part in something that could change the lives of millions of people for the better."
Shindler and the other youth delegates sat in on meetings, took part in actions and enjoyed the once-in-a-lifetime chance to meet other youths and officials from around the globe who are passionate about climate change policy. In addition to the youth delegation, the conference attendees included dignitaries and representatives of various countries, including President Barak Obama on the last day.
The purpose of the conference was to create a binding treaty to reduce green house emissions in the major developed countries as well as various underdeveloped countries in order to curtail, and one day eradicate, global warming. The end result did not meet expectations.
"It was sad because nothing really got accomplished at the conference." Shindler said. "Instead, it was mostly developed nations pointing fingers at each other."
The conference was not a complete failure. Talks throughout the week resulted in the Copenhagen Accord, a nonbinding recognition that global warming is an issue that needs to be addressed. The accord sets guidelines for developed and underdeveloped countries to begin reducing their emissions. Mainly, participating countries will begin to reduce their carbon footprint by a certain percentage within a specific time frame.
Despite the accord, Shinkder feels developed nations could do more.
"It was embarrassing to sit in the meetings representing the United States. As one of the largest emitters of CO2 on earth we need to step up as an example and provide adaptation funding for these underdeveloped nations that are going to be victims of global warming in the future. We need to lead the way in emission reduction," she said.
The U.S. only agreed to reduce greenhouse gas emissions by 4 percent below 1990 levels and 17 percent below 2005 levels by 2020. Shindler said the U.S. can do more.
While the meeting results were disappointing, the experience was anything but.  "It was so powerful to work with youth from all over the globe," Shindler said. "I realized while I was there this was something I was going to do for the rest of my life, so to be able to talk to others about what they are doing in order to change the problem of global warming had a big impact on my life."
Mary blogged about her experience on the Student Sierra Coalition Web site as well as on the Mother Nature Network Web site.She also gave a presentation to the local Sierra Club chapter about her experience.
"Global warming is something that, if not now, will effect us at some time in our lives, so it is important to take action," Shindler said. "More people need to get involved on a local and international level and now is the perfect time to act."
Published: Friday, January 1, 2010
Last Updated: Tuesday, April 17, 2018