News
Eight JMU Students Participate In CAA Research Conference
---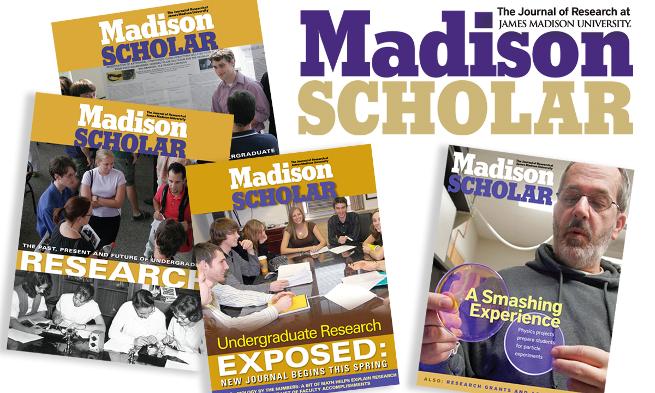 Eight JMU students participated in the seventh annual Colonial Academic Alliance Undergraduate Research Conference April 4-5 at Towson University in Towson, Md.
Representing JMU this year were Jennifer Bon, chemistry; Laura MacNaughton, psychology; Erin Ovitt, psychology; Kimberly Rodgers, psychology; Kacey Sax, psychology; Erin Stevenson, history; Jeffrey Turner, integrated science and technology; and Loretta Vitt, psychology.
The JMU students were among more than 80 undergraduate researchers who took part in the conference, which provides them an opportunity to share their research with their peers in a professional atmosphere.
The Colonial Academic Alliance consists of the 12 universities that compete athletically in the Colonial Athletic Association: Drexel University, George Mason University, Georgia State University, The College of William and Mary, Hofstra University, Northeastern University, Old Dominion University, Towson University, University of Delaware, University of North Carolina Wilmington, Virginia Commonwealth University and James Madison University.
The research presented by the JMU students was:
Jennifer Lynn Bon: "The Synthesis of BICYCLO[4.2.0]OCT-7-ENE and Other Substituted Cyclobutenes for Reactions with Difluorocarbene" (Dr. Scott B. Lewis)
Kimberly Anne Rogers: "The Sexual Refusal Efficacy (SRE) of Acknowledged and Unacknowledged Rape Victims" (Dr. Arnold Kahn)
Laura A. MacNaughton: "Are The Entitlement and Unrealistic Optimism of Generation Me Related to Depression and Anxety?" (Dr. William Evans)
Maria S. Gandolfo: "Fear of Rape: An Examination of College Students "(Dr. Arnold Kahn)
Jeffrey S. Turner: "Pilot Scale Removal of Manganese from Water by Ozone Treatment" (Dr. W. Gene Tucker)
Erin A. Ovitt, Lauren P. Krakosky, James R. Koepfler: "Evaluating the Premise of the IAT Reasoning Test" (Dr. Jo Anne Brewster)
Loretta Dianne Vitt: "Barriers to Success for Women Seeking Elected Office" (Dr. Arnold Kahn)
Kacey Leigh Sax: "Social Identity Perspective: Group Membership and Norms as Predictors of Binge Drinking on College Campuses" (Dr. Monica Reis-Bergan)
Erin Brighid Stevenson: "Solidarity Through Civil War: The Development of Class Consciousness in the Coal Fields of West Virginia, 1912-1922" (Dr. John Christopher Arndt)
Published May 2009
Published: Thursday, January 1, 2009
Last Updated: Thursday, October 20, 2016