JMU Psychology Professor Named a 2009 Virginia Woman in History
---
To be named a "Woman in History" may connote one as being a figure of the past, like Mary Randolph, who nearly two centuries ago penned America's first regional cookbook, "The Virginia House-wife," or Pauline Adams, whose militant approach to the campaign for women's suffrage helped pave the way for women to gain the right to vote in 1920. 

But James Madison University psychology Professor Joann Hess Grayson's work today doesn't look to the past. Her service-learning approach to scholarship, teaching and advocacy has helped ensure that thousands of Virginia youth have a history to look back at years from now. 

She and seven other "Women of History" will be honored by the Library of Virginia in Richmond at a reception on March 26, 2009. Read Grayson's profile on JMU People 

"For me, teaching, scholarship, integration of knowledge and service are blended activities," said Grayson, whose activities include supervising some 9,000 hours of community service by JMU students, advocating before Congress and publishing the Virginia Child Protection Newsletter. "The service-learning model that I embrace has the potential to change students' perspectives and is a powerful learning tool." 

Since joining the JMU psychology faculty more than 30 years ago, Grayson has initiated 11 prevention programs in the Harrisonburg-Rockingham community, including a tutoring program that partners JMU students with at-risk children. She also served as chair of the Governor's Advisory Board on Child Abuse and Neglect in Virginia. 

In 2006, she was the recipient of Prevent Child Abuse Virginia�s �Champion for Children Award� and the Virginia Professor of the Year award by two national organizations, the Carnegie Foundation and the Council for Advancement and Support of Education. 

She also received the 2005 Commissioner's Award for Virginia from the U.S. Department of Health and Human Services' Administration for Children and Families and a 2004 TIAA-CREF Virginia Outstanding Faculty Award, which is administered by the State Council of Higher Education for Virginia and announced by the governor. 

Grayson teaches in the areas of clinical psychology, child clinical psychology, child abuse and neglect and field placement. Her research interests are in child abuse, family violence and trauma assessment. She joined JMU in 1976 after earning her Ph.D. from Washington University in St. Louis, Mo.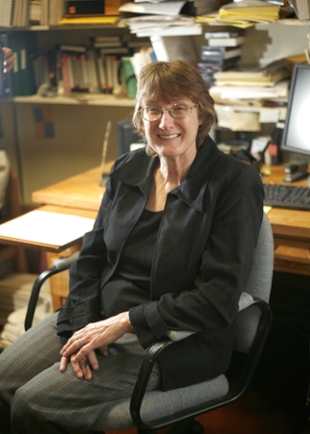 Dr. Joann Hess Grayson
Published: Wednesday, March 18, 2009
Last Updated: Tuesday, April 24, 2018