Sweet Honey In The Rock Sings at JMU Jan. 18
From: Public Affairs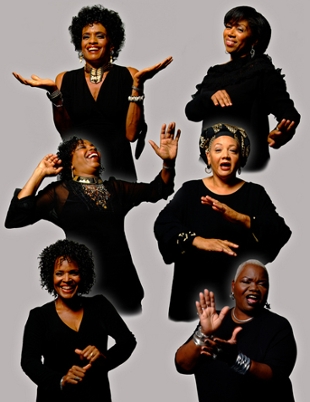 Sweet Honey In The Rock
January 14, 2008

HARRISONBURG – Sweet Honey In The Rock, the Grammy Award-winning African American female "a cappella" ensemble, will perform at James Madison University.

DATE: Friday, Jan. 18, 2008
TIME: 7:30 p.m.
LOCATION: Wilson Hall Auditorium

Founded in 1973 by Dr. Bernice Johnson Reagon, Sweet Honey In The Rock has a deeply held commitment to create music out of the rich textures of African American legacy and traditions. The septet possesses a stunning vocal prowess that captures the complex sounds of Blues, spirituals, traditional gospel hymns, rap, reggae, African chants, Hip Hop, ancient lullabies and jazz improvisation.

The African American women join their powerful voices to create a blend of lyrics, movement and narrative that variously relate history, point the finger at injustice, encourage activism and sing the praises of love. The music speaks out against oppression and exploitation of every kind.

Sweet Honey In The Rock's words are simultaneously interpreted in uniquely expressive American Sign Language.

Free shuttle service is provided one hour prior to the event from ISAT lot C-10.

Reserved-seat tickets are $24 for adults, $22 for seniors and $10 for all students. To reserve tickets, contacts the Masterpiece Season box office at 540-568-7000 or 877-201-7543 (toll free). The box office is located in the Harrison Hall lobby and hours are noon-4 p.m. Monday through Friday.

JMU Public Affairs contact: Janet Smith, 540-568-8008 or smithjl@jmu.edu.


# # #