Furious Flower Conference, September 24-27, 2014
Seeding the Future of African American Poetry
The Furious Flower Poetry Center presents its decade-defining conference, September 24–27, 2014, at James Madison University in Harrisonburg, Virginia.
The three-day event features readings by many of the best established and emerging African American poets writing today, and all of these readings are free and open to the public. Dedicated to Rita Dove, the 2014 conference also recognizes literary trailblazers Toi Derricotte, Michael Harper, Yusef Komunyakaa, Marilyn Nelson, Ishmael Reed, and Quincy Troupe with Lifetime Achievement Awards.
  View the conference schedule 
to find out when and where the concerts, readings, roundtables, panels, and papers are being presented.
Download a pdf of the complete conference program 
for welcome, schedule, descriptions of special events, and biographical information on the major poets and critics presenting at Furious Flower: Seeding the Future of African American Poetry.
Online registration has CLOSED.
Please visit our on-site registration table in JMU's Festival Conference Center
if you wish to register now that the conference is underway.
---
"This is black poetry planet."
—Nikky Finney at the 2004 Furious Flower Poetry Conference
---
"I was invited to attend the first Furious Flower conference ... and I had to convince the dean to give me funding to travel there. The conference was worth every penny she gave me, and every word I've written since then."
---
This program is funded in part by grants from: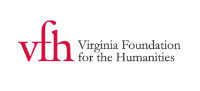 ---
What to Do When You Arrive for the Conference
Please visit JMU's Festival Conference Center, 1301 Carrier Dr. in Harrisonburg, to pick up your conference packet, including concert tickets. Check in at our registration tables during the following hours:
Wednesday, Sept. 24, 1-5pm
Thursday and Friday, Sept. 25-26, 8am-5pm
JMU shuttle buses will be stopping at area hotels once every 20 minutes and dropping passengers off right in front of Festival, starting at 12:30pm on Wednesday, Sept. 24, and running every day during check-in hours. Hop on, and you'll be at the conference in no time!
Once you're at Festival, follow the signs to Furious Flower, where we'll give you a conference bag with
your name tag and  concert tickets—hang onto these, because you'll need them for admission
conference program and local area information
Hotel Rooms
The conference happens the same weekend as a football game at JMU, and lots of people come to town to see games here, so be sure you've booked your hotel room in advance of arriving in Harrisonburg. The following hotels are near JMU: Sleep Inn & Suites, (540) 433-7100; Residence Inn Marriott, (540) 437-7426; Hampton Inn-University, (540) 432-1111; Quality Inn, (540) 442-1515; and Comfort Inn, (540) 433-6066. Shuttle service will be provided to and from these hotels and the university during the conference.
Transportation & Parking
The closest local airport is Shenandoah Valley Regional Airport (SHD), only 15 minutes' drive to James Madison University, and Charlottesville-Albemarle Airport (CHO) is about an hour away. Other airports within two hours' drive include Roanoke Regional Airport (ROA), Richmond International Airport (RIC), and Washington Dulles International Airport (IAD).
Amtrak stations are in Staunton (45 minutes away) and Charlottesville, but check schedules carefully when planning travel, as the trains don't stop in this area every day.
Getting around Harrisonburg and JMU: Once you're here, you'll have transportation to and from the host hotels and around the James Madison University campus, which will be provided by JMU shuttles making a full circuit every 20 minutes, starting at 7am and finishing each night after our last event. You'll also have access to city transit buses, and JMU's "Bus Finder" app will be helpful if you'd like to use this system.
If you decide to use your own car, please consult our parking guide so that you can avoid getting a citation from the JMU campus police.
In addition, for a list of car rentals, taxi services, and other travel information, please visit the Travel Information page provided by Harrisonburg Tourism.
Saturday Shuttle Service Restricted!
JMU has a home football game on Saturday, 9/27. Our JMU shuttle buses will still run between the hotels and campus first thing in the morning, but we will have service only until 11 a.m., and it will resume after the closing concert at 9 p.m. Plan to stay on campus once you're at JMU on Saturday morning. We have plenty of dining options near Saturday's events, and we've clustered everything to make driving anywhere unnecessary. However, if you must leave campus, Harrisonburg's city buses are running on their football schedule. Please review the information you'll receive in your conference packet and plan accordingly. Every city bus is ADA accessible for mobility devices.
Dining
Harrisonburg has many restaurants where you can dine downtown. In addition, food will be available in our exhibitors area and at JMU campus dining facilities.
Accessibility
James Madison University and the Furious Flower Poetry Center are committed to creating events that are accessible to all. If you need an accommodation related to a disability or condition please contact us at least two weeks in advance to ensure that we are able to best meet your needs. You can email or call Elizabeth Hoover: hoovered@jmu.edu or 540-568-2694.
About the Conference
To receive updates on the conference, as well as notice of significant events, programs, lectures, and readings we offer, please join our email list. We won't share your contact information and will infrequently send you items of interest.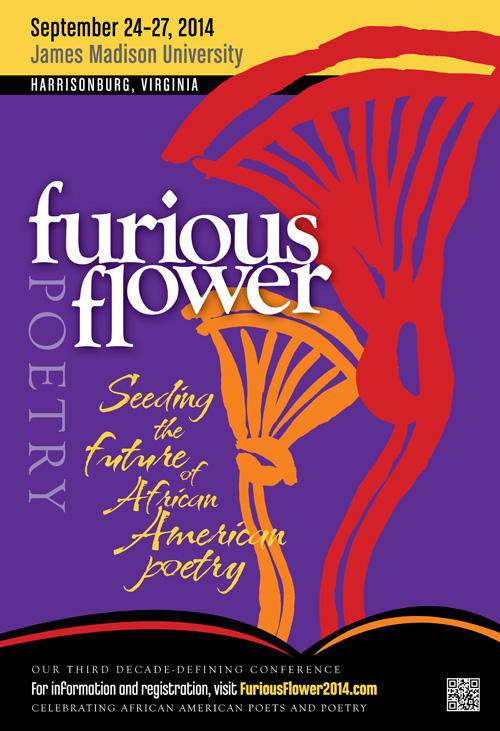 The Furious Flower Poetry Conference embraces a range of backgrounds, generations, and creative outlooks while launching new scholarship, critical approaches, and performance strategies.
At the historic first Furious Flower conference in 1994 and our successful encore in 2004, some 1,300 people packed JMU auditoriums to hear from and learn more about African American poets and poetry. 
We're looking forward to a successful and lively gathering again in 2014: In addition to scholarly panels and papers, critical roundtables, and readings by prominent poets, this year's conference features
art exhibits by Wole Lagunju and Malaika Favorite
concerts by the Morgan State University Choir, the JMU Chorale, and renowned saxophonist Ravi Coltrane's Quartet,
the Laureate's Luncheon,
and our awards gala. 
For details and up-to-date information, please consult the daily conference schedule.
Together, we explore the significance and development of black poetic expression over the last century, assess the current conversations and controversies in the field, suggest new avenues of inquiry, and examine the impact of African American poetry on poets and scholars around the world, with an emphasis on emerging voices.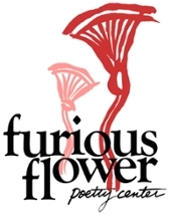 The nation's only center dedicated to African American poetry, Furious Flower has implemented more than 50 visionary programs since its founding by JMU's professor of English, Dr. Joanne Gabbin, who spearheaded the first Furious Flower conference 20 years ago. These events include tributes, seminars, poetry camps, and performances. Please consult our home page for details on all upcoming programs.