Welcome to Furious Flower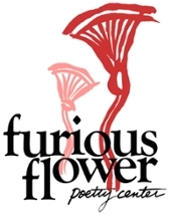 In "Second Sermon on the Warpland," Pulitzer-Prize winner and former U.S. Poet Laureate Gwendolyn Brooks writes,
The time
cracks into furious flower. Lifts its face
all unashamed. And sways in wicked grace.
Taking its name from these lines in Brooks' poem and dedicated to her literary legacy, Furious Flower is the nation's only academic center devoted to African American poetry. We serve James Madison University, our local Harrisonburg community, and scholars everywhere with education, research, and publishing.
---
Coming in spring 2016: Furious Flower Collegiate Summit

Poetry as a Means of Reflection and Engagement
Kwame Alexander | Mahogany Browne | Meg Medina | Tony Medina
March 3-5, 2016 Furious Flower presents a creative writing conference designed to help college undergraduates reach a young adult (YA) readership. More generally, it will help students see how writing can become an instrument for activism with audiences of all ages. With workshops taught by leading poets, novelists, and authors of books for kids, students will address themes of writing about controversial subjects with young readers in mind, the music of poetry, and how to use powerful but accessible language to reach a diverse audience.
Learn more about our featured writers, get conference details and register now.
---