Welcome to Furious Flower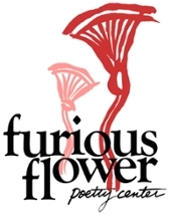 In "Second Sermon on the Warpland," Pulitzer-Prize winner and former U.S. Poet Laureate Gwendolyn Brooks writes,
The time
cracks into furious flower. Lifts its face
all unashamed. And sways in wicked grace.
Taking its name from these lines in Brooks' poem and dedicated to her literary legacy, Furious Flower is the nation's only academic center devoted to African American poetry. We serve James Madison University, our local Harrisonburg community, and scholars everywhere with education, research, and publishing.