Welcome to Furious Flower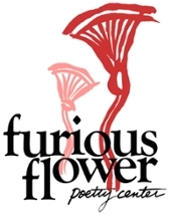 In "Second Sermon on the Warpland," Pulitzer-Prize winner and former U.S. Poet Laureate Gwendolyn Brooks writes,
The time
cracks into furious flower. Lifts its face
all unashamed. And sways in wicked grace.
Taking its name from these lines in Brooks' poem and dedicated to her literary legacy, Furious Flower is the nation's first academic center devoted to African American poetry. We serve James Madison University, our local Harrisonburg community, and scholars everywhere with education, research, and publishing.
---
Coming up: National Poetry Month
Furious Flower hosts Gwendolyn Brooks Centennial Celebrations in April 2017
Throughout April, which is National Poetry Month, Furious Flower will celebrate the 100th anniversary of the birth of Gwendolyn Brooks, to whom the center is dedicated. Please consult our Events listing below for the full schedule.
Gwendolyn Brooks (1917–2000) was well-known for her support of up-and-coming Black poets, so the capstone of these celebrations will be the Gwendolyn Brooks Centennial Poetry Prize. This $2,000 prize recognizes and seeks to continue her legacy by providing both recognition and financial support to emerging poets. The prize, which will be judged by renowned poet Patricia Smith and presented by Brooks' daughter Nora Blakely, will culminate in a reading featuring the winner and honorable mention at James Madison University on April 17, 2017.