Healing, Changing, Leading, Discovering - Be the Change
You are in the main content
Join Us to Be the Change! Sign up for updates, search for activities and events, subscribe to Madison, see how Madison people are... Read More


Dr. Anne Stewart Professor of Graduate Psychology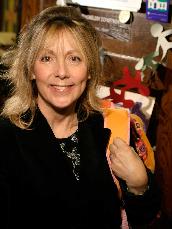 This Madison professor has witnessed firsthand the power of the human spirit and helped nurture it to face down unimaginable tragedy.... Read more >
James Madison University's Be the Change Blog:
Finding eternity
Tue, 9 Sep 2014 2:30 p.m.
Sometime after Jonathan Davis died, a man approached his mother at a service of remembrance for those who had passed. The man held a baby... ...
Read More
Good….and collateral good
Tue, 2 Sep 2014 11:13 p.m.
Giving back is required. For everyone. Whether you're the recipient of a favor, a gift, or a kindness, thanks for an act of generosity is... ...
Read More
Reading the world
Thu, 28 Aug 2014 7:43 p.m.
It's very early on a summer morning. Harrisonburg's Explore More Discovery Museum is quiet, empty. The doors are locked for... ...
Read More