Healing, Changing, Leading, Discovering - Be the Change
You are in the main content
Join Us to Be the Change! Sign up for updates, search for activities and events, subscribe to Madison, see how Madison people are... Read More


Sarita Hartz ('02) Director, Zion Project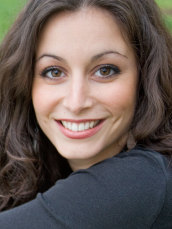 After seeing the disease, starvation and desperation of Ugandan communities forced to live with the effects of a 20-year war, Sarita Hartz decided to make a difference. Read more >
James Madison University's Be the Change Blog:
Fairytale change
Mon, 20 Oct 2014 3:46 p.m.
Whenever a student leaves campus, travels across an ocean and lands in a foreign country, change is inevitable. But for one JMU senior,... ...
Read More
Change that reverberates
Fri, 3 Oct 2014 3:47 p.m.
When Sam Harrison graduates from JMU next year with a degree in computer science and a minor in math, he'll have his parents to thank,... ...
Read More
Finding eternity
Tue, 9 Sep 2014 2:30 p.m.
Sometime after Jonathan Davis died, a man approached his mother at a service of remembrance for those who had passed. The man held a baby... ...
Read More