Healing, Changing, Leading, Discovering - Be the Change
You are in the main content
Join Us to Be the Change! Sign up for updates, search for activities and events, subscribe to Madison, see how Madison people are... Read More


Kimberly D.R. DuVall ('83, '87M)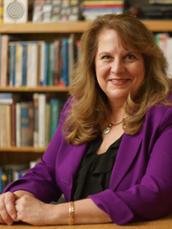 Better known as "Professor D," psychology lecturer Kimberly D.R. DuVall received the ranking of top-rated professor in the nation... Read more >
James Madison University's Be the Change Blog:
An honor for Elizabeth's grandfather
Tue, 15 Dec 2015 4:33 p.m.
When Elizabeth ('58) and Charles Seaver decided to endow a scholarship in her grandfather's memory, it was to honor a man Elizabeth... ...
Read More
During the last Republican presidential debate, candidate Dr. Ben Carson made an interesting observation. Challenged on his proposal for... ...
Read More
"A day I'll never forget…"
Thu, 29 Oct 2015 5:38 p.m.
In 2011, James Madison University students experienced an earthquake. This fall there was another — of a decidedly different variety.... ...
Read More