Healing, Changing, Leading, Discovering - Be the Change
Join Us to Be the Change! Sign up for updates, search for activities and events, subscribe to Madison, see how Madison people are... Read More


Susan Kruck ('94) ('95M) Associate professor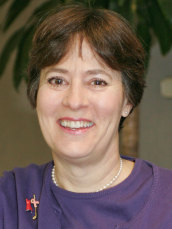 When asked to name her biggest accomplishment, Susan points to her students. This inspirational teacher and mentor is involved with JMU's Women in Technology... Read more >
James Madison University's Be the Change Blog:
Not me. How about you? If you're one of the millions of people who use computers every day but have no idea how to code, listen up.... ...
Read More
Most people would have written him off. He was a thug — a street fighter — a tough guy with an attitude and more machismo than sense. By... ...
Read More
Opportunity
Mon, 2 Dec 13 7:56 p.m.
Today's Google Doodle honors the late opera singer Maria Callas on what would have been her 90th birthday. The announcer on... ...
Read More