Healing, Changing, Leading, Discovering - Be the Change
Join Us to Be the Change! Sign up for updates, search for activities and events, subscribe to Madison, see how Madison people are... Read More


Justin Constantine ('92) Advocate for wounded veterans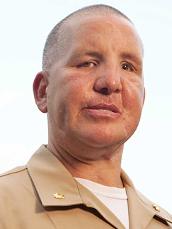 After recovering from a devastating war injury, Maj. Justin Constantine works to help other wounded veterans reintegrate into society. Read more >
James Madison University's Be the Change Blog:
Most people would have written him off. He was a thug — a street fighter — a tough guy with an attitude and more machismo than sense. By... ...
Read More
Opportunity
Mon, 2 Dec 13 7:56 p.m.
Today's Google Doodle honors the late opera singer Maria Callas on what would have been her 90th birthday. The announcer on... ...
Read More
This is what it looks like
Tue, 26 Nov 13 1:31 p.m.
What IS the secret to their success? This Thursday, James Madison University's Marching Royal Dukes will make their third... ...
Read More