Healing, Changing, Leading, Discovering - Be the Change
You are in the main content
Join Us to Be the Change! Sign up for updates, search for activities and events, subscribe to Madison, see how Madison people are... Read More


Sara Jo Malinske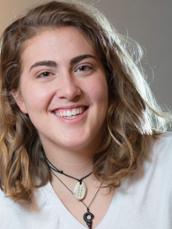 She believes in opportunity and that's what she wants for girls in Kenya, where prospects are limited yet talent abounds. Read more >
James Madison University's Be the Change Blog:
A bed, a snake and a big, blue sky
Tue, 17 Mar 2015 3:23 p.m.
Imagine growing up where all the trees are ringed by concrete, where the only forest to explore is a crowded public park, where the... ...
Read More
Filming the future
Tue, 3 Mar 2015 8:46 p.m.
If President James Madison's belief in the power of education is true, then a new school in Somalia could change a nation.... ...
Read More
A pocketful of quarters
Thu, 12 Feb 2015 8:35 p.m.
Today we feature not a student, alumnus, or faculty member but a James Madison University parent who is Being the Change….. It's... ...
Read More