News
UWC Tutors Present at International Writing Centers Association Conference
---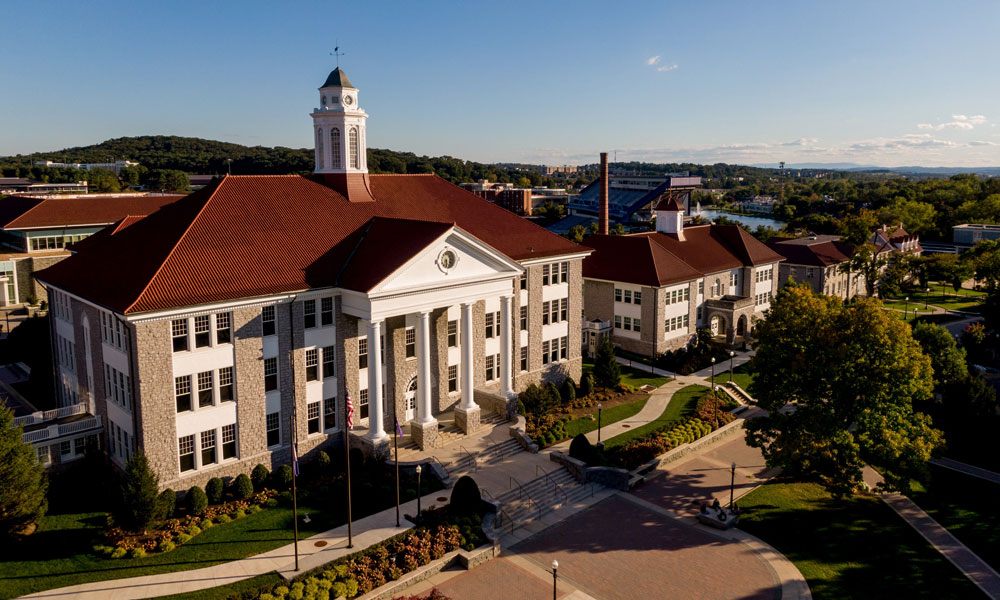 Writing centers do much more than provide resources for students and faculty—although that is an integral part of their mission. Writing center professionals also conduct research on tutoring practice and pedagogy, facilitate community outreach,and participate in campus engagement. JMU's University Writing Center (UWC) team is committed to scholarship that reaches across campus and to other writing centers.
UWC Associate Director of Writing Jared Featherstone at IWCA 2015
The International Writing Center Association (IWCA) supports these goals through its annual conference, which provides an opportunity for writing center scholars from around the world to push the field forward. Having recently hosted a major conference for a regional subset of the IWCA, the members of the JMU writing center were once again eager to contribute to the IWCA conference this fall.
Peer Tutor Maya Chandler, Graduate Assistant Rudy Barrett, College of Health and Behavioral Sciences Liaison Lucy Bryan Malenke, and UWC Associate Director of Writing Jared Featherstone traveled to Pittsburgh, Pennsylvania, for the three-day conference. From October 8-10, the Wyndham Grand hotel in downtown Pittsburgh hosted over 200 panels, workshops, roundtables, and presentations by writing center specialists. Presenters sought to reflect on, and project forward, themes in writing center work, as per the conference theme "(r)Evolutions in Writing Centers." Many presenters, including keynote speaker Dr. Ben Rafoth, the writing center director at Indiana University of Pennsylvania, called for tutors and faculty to reexamine the role of writing centers, particularly in regards to research.
Chandler, Barrett, and Featherstone presented on the integration of mindfulness meditation into tutor training and how it improves peer tutors' concentration, patience, and non-judgment during consultations. Featherstone introduced this innovative approach to UWC tutor training three years ago, borne of his own mindfulness practice and bolstered by organizations like the Association for Contemplative Mind in Higher Education that also seek to determine the potential role of these practices in the academy.
Chandler and Barrett offered their perspective as long-time tutors, having been part of one of the first tutor training courses to employ mindfulness practices. Chandler says, "presenting was a special opportunity—both for me, and for the UWC as a whole. It was fun to represent our writing center, and our school, particularly when we were speaking on a topic that, I think, is especially forward-looking."
Malenke presented on her research assessing perspectives on teaching writing in the Health Sciences major at JMU. "As someone engaged in empirical research, I enjoyed learning from other writing center scholars who are conducting replicable, aggregable, data-supported research," she says. Malenke, now in her second year as the UWC's College of Heath and Behavioral Sciences liaison, also notes that the conference gave her opportunities to connect with editors of writing-related journals and that she hopes to publish her findings in the near future.
The 2015 IWCA conference was another excellent opportunity for the UWC to present their empirical research and be exposed to work, camaraderie, and inspiration from professionals of other writing centers. Chandler says, "It's easy to feel that the world beyond our UWC bubble doesn't extend much farther than what we learn in tutor training. Of course, as tutors, we know that there are other writing centers outside of ours, but it's rewarding to interact with other WC professionals, and to develop our understanding of the concerns at the forefront of the field."
- Rudy Barrett | Senior Staff Writer | Graduate Assistant
Last Updated: Wednesday, July 4, 2018