Prof. Dinç presents never-before-seen memoirs of WWI soldier
Media Arts and Design
---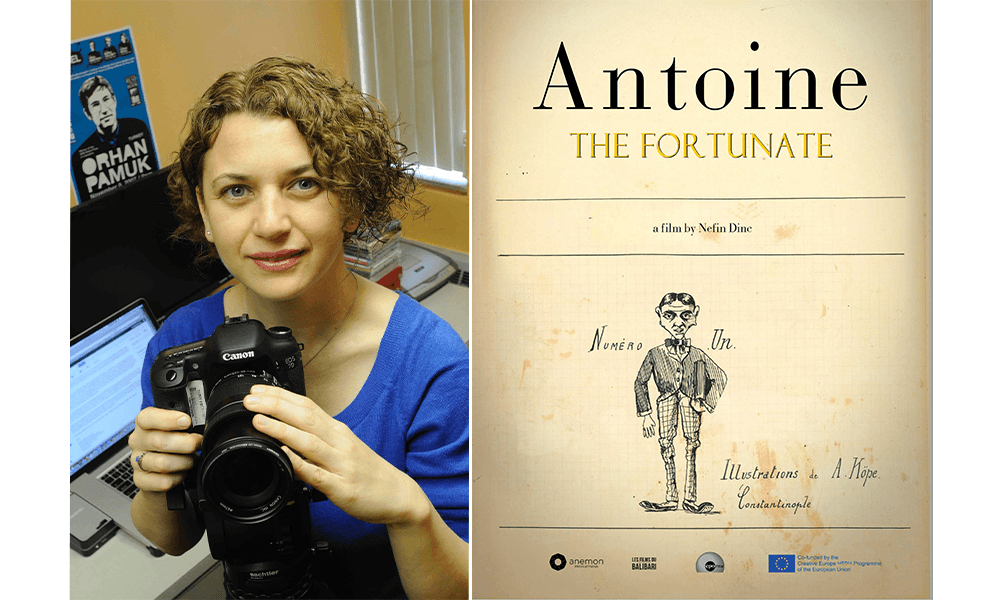 Article By Charlotte Matherly, staff writer
Almost a decade ago, Prof. Nefin Dinç came across the memoirs of Antoine Köpe, an Austro-Hungarian soldier in World War I, whose experiences offer a rare window into history.
"I was in Texas studying documentary filmmaking at the time," said Dinç, an assistant professor in SMAD who teaches in the DVC concentration. "My French teacher was translating the memoirs from French into English, and she just mentioned the memoirs in passing, like, 'Oh, I'm making this translation.' And I was intrigued."
Since then, Dinç has analyzed the memoirs and worked to publish the notes, write a textbook and produce a documentary about Köpe's memoirs, which provide first-hand accounts of World War I and the collapse of two major empires.
Dinç is launching the exhibition Tuesday, Sept. 15, in partnership with SALT Research Institute, which is based in Turkey. The exhibit will be open through December, but because of the coronavirus pandemic, all presentations and discussions have moved online.
On Sept. 17, she'll host an online conversation, which will be conducted in Turkish, at 9:30 a.m. marking the first time the previously unpublished memoirs will be presented to world.
"We will be … explaining how the project came about — how we managed to launch the exhibition, why [it's] important to focus on these memoirs and make it public,"  Dinç said.
According to Dinç, Köpe was born in the Ottoman Empire in 1897. Still a young man, he joined the Austro-Hungarian army which partnered with the Ottoman Empire and the Turkish army after the war broke out in 1914. He returned to Istanbul, Turkey, after the war and witnessed the collapse of both the Austro-Hungarian and Ottoman Empires as he worked in different cities in Turkey. 
After retiring, Köpe immigrated to the U.S. and lived in Texas until his death in 1974, Dinç said. Throughout his life, Köpe kept detailed notes and records of his experiences. Dinç said in addition to his written memoirs, he collected postcards and letters and even recorded and edited home videos.
In addition to the exhibition, Dinç is working to write a textbook with Elizabeth Thompson, the chair of Farsi Islamic Studies at American University, that will be used to teach European and world history to U.S. students. She's also collaborating internationally with partners in Greece, Austria and France to create a documentary on the subject, which is now in the editing process and has released a trailer.
Dinç encountered many obstacles along the way. After applying for funds and getting rejected more than 250 times, Dinç said she's at last been able to organize the exhibition, write the proposal for the textbook and raise money for the documentary.
However, Dinç remained focused on it after receiving all the inspiration she needed nearly 10 years ago when she met Köpe's grandson in Texas and first laid eyes on the documents.
"He showed me the memoirs, and they are just plain amazing," Dinç said. "You cannot understand how incredible it is until you see it."