Media Arts and Design
SMAD Alum Nominated for Emmy Award
---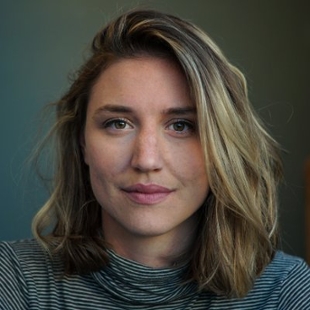 Olivia Merrion ('13) graduated from SMAD's Digital Video and Cinema program just five years ago, and she already has an Emmy nomination under her belt.
The documentary Merrion co-directed, "Before Prison," was part of "Locked Up," a series from the Center for Investigative Reporting. "Locked Up" was nominated by The National Academy of Television Arts & Sciences in the category of Outstanding New Approaches: Arts, Lifestyle and Culture. Merrion found out about her nomination through an email.
"Sometimes when you get an email like that, you're not sure if it's real or if it's just for local Emmys, but it was real and very cool," Merrion said.
After graduation from JMU, Merrion started working as an intern for NPR and then she did freelance video production work in New York for media organizations like PBS, NPR and Creative Time.
"It's always really cool to work with legacy organizations and show them the power of video, too," she said.
In 2016, Merrion got a job to create video content at a 10-month, competitive residency program at the Center for Investigative Reporting in California. This is what brought her to the Mabel Bassett Correctional Center in Pottawatomie County, Okla., to follow the backstory of Robyn Allen, who received a 20-year sentence for trafficking illegal drugs. She got a firsthand look at the country's criminal justice system in the state with the highest incarceration rate.
"Our criminal justice system is hurting," she said. "As a filmmaker and human being, I don't know what else to do at this point. I feel like we've all been shouting at the top of our lungs that all of this is wrong, and it's super frustrating."
As the co-director for this film, Merrion had one shot and a 45-minute slot to set up equipment and get an interview with Allen in the prison.
"Being versatile was very important on this project," Merrion said.
Merrion credits the SMAD program with fostering her ability to think on her feet and stretch resources. When she was in the program, Merrion took advantage of the equipment and instruction that SMAD had to offer.
"If you do it right, you can put a lot of effort into your own stuff and SMAD gives you the space to do that," she said.
Merrion was the student director of the Reel Change festival in the Spring of 2013 during her time at JMU. This experience ignited her passion to produce films that tackle social issues. With an Emmy nomination already, there is no telling where Merrion's passion for storytelling and social change will take her next.