New Professor Highlight: Professor Nefin Dinc
Media Arts and Design
---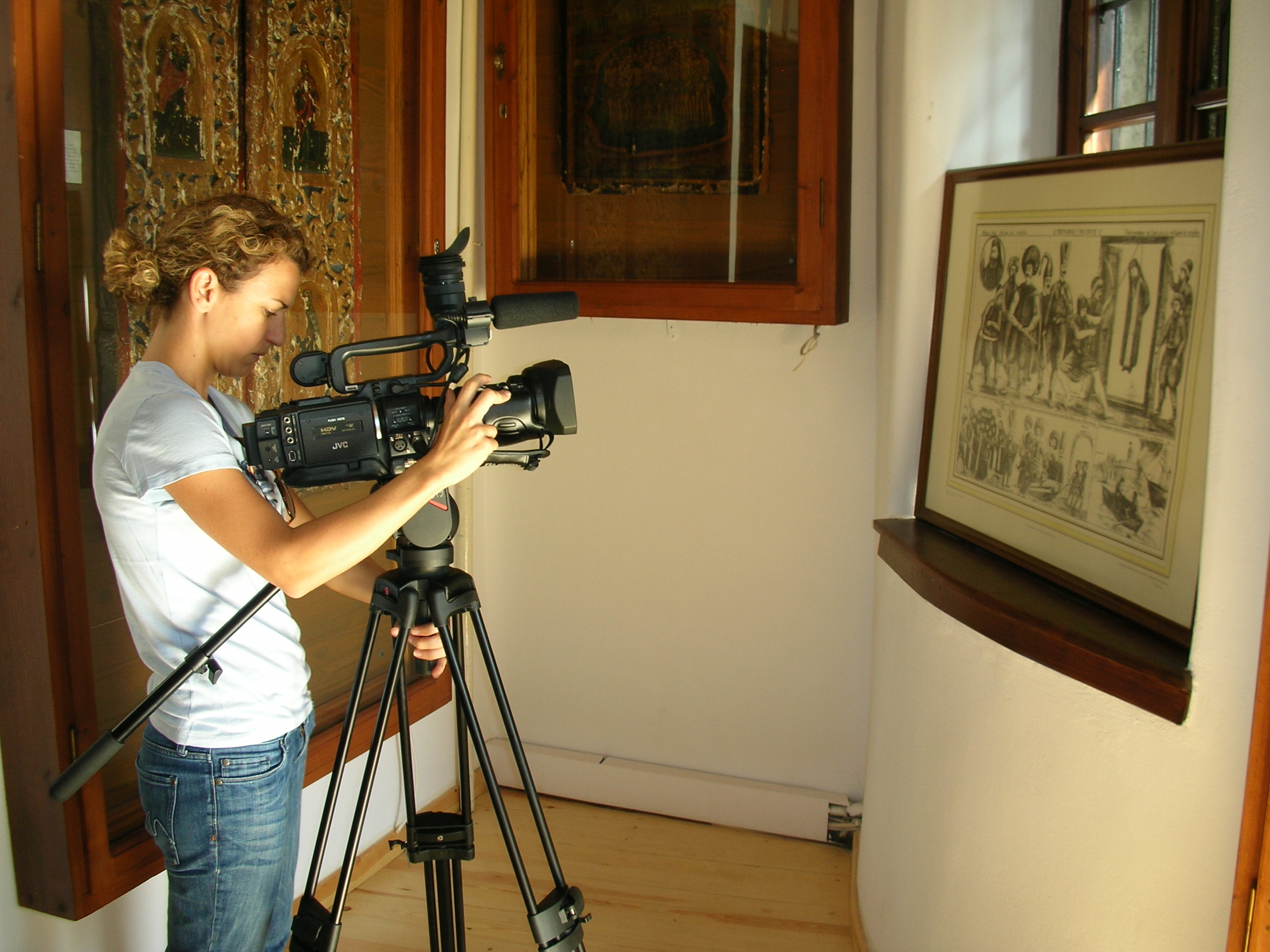 For more than two decades, Professor Nefin Dinc has been working as a documentarian and taught documentary filmmaking in the United States and Turkey. Having produced six documentary films, she is now working on her new project "Antoine the Fortunate," a documentary film on WWI in the Ottoman Empire.
Before joining SMAD in fall 2018, Dinc taught documentary filmmaking at State University of New York at Fredonia from 2005-2013.
In 2011, she completed the documentary film "The Other Town." The film follows the lives of the people of Greece and Turkey throughout a year, to explore the reason of the distrust between the two nations after the Greco-Turkish War ended more than 100 years ago.
In 2014, Dinc received a $500,000 grant from the U.S. Department of State and went back to her homeland of Turkey to be one of the project directors and instructors of the Youth Filmmaking Project. As part of the project, she produced her first feature-length documentary film "Through My Lens," which featured 72 students' youthful approach to issues vital to current Turkish society and the obstacles the old establishment creates for them.
Throughout her career, Dinc has presented at and attended various film festivals, such as the Cannes Film Festival, Thessaloniki Doc Festival and Sarajevo Film Festival. Her favorite festival experience comes from the Toronto Hot Docs Film Festival, attending with her students from SUNY Fredonia.
Dinc's passion for filmmaking started when she worked as an assistant editor at Turkish Radio and TV, the national public broadcaster in Turkey. After her graduation from the University of Ankara, Dinc took the first step to fulfill her dream of becoming a filmmaker by pursuing her master's degree in media and culture at John Logie Baird Centre at Strathclyde University in Glasgow.
With a master's degree in hand, Dinc worked in the film industry in Turkey for eight years, before she decided to study documentary filmmaking at the University of North Texas. In 2005, she received her master of fine arts degree in documentary filmmaking.
"I wanted to travel, meet with new people and also broaden my perspectives as much as possible, focusing on different subject matters," Dinc said.
With a new set of skills and the MFA degree, Dinc decided to take a position at SUNY Fredonia, where she taught documentary filmmaking and continued her passion to produce films.
Through all of these dynamic endeavors and changing environments, Dinc remained true to her passion for working with young people.
"It keeps you, in a way, young in mind and it forces you to check your perspectives," she said.
It is her passion for teaching and filmmaking that landed her on the steps of Harrison Hall at James Madison University in Harrisonburg, Virginia.
Dinc has been teaching video production classes and documentary in film and TV, which revolve around the critical understanding of documentary filmmaking.
"It's one of the courses I like to teach because it's continuously changing," she said.
In addition to teaching full time, Dinc makes sure she finds time to film and work on her projects.
"Having an office, having a set schedule and being surrounded with people who are knowledgeable about filmmaking helps you to do your own work as well," she said.
It is also encouraging for Dinc to see that other SMAD faculty members are interested in seeing her work.
"They really value what I do and what I can bring and what I am trying to bring to the department and to the students," said Dinc. "It's a huge plus."
With the limited amount of free time that she has, she likes to spend it with her two children and reading in her yard.
"Sometimes it's overwhelming but everybody is very supportive, and I get any help I need from the department," Dinc said. "I find great support here at SMAD."