SMAD student named JMU Student Employee of the Year
Amanda Harner wins award for her work with Digital Communication Consulting for sharing her expertise across campus.
News
---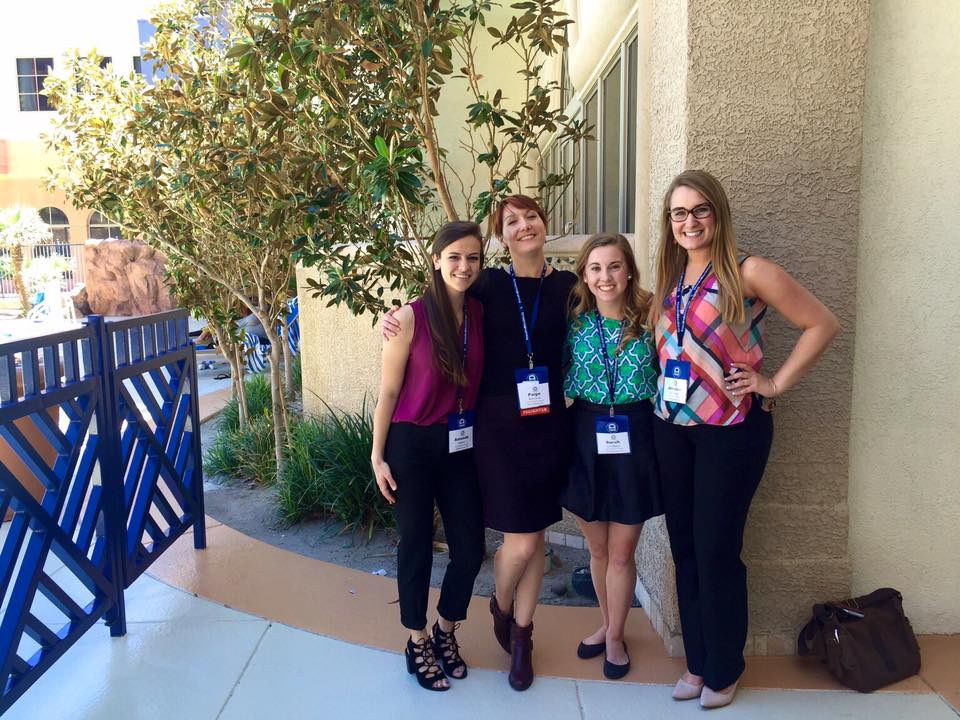 SUMMARY: April 9-15 is National Student Employment Appreciation Week and JMU will be celebrating the outstanding work of Amanda Harner, a SMAD Converged Media major, for her work with Digital Communication Consulting.
---
As a Peer Leader for Digital Communication Consulting, Amanda Harner puts her SMAD knowledge to work by partnering with faculty across campus to assist their students with digital assignments, consulting with students one-on-one with their digital projects, creating digital production resources, and spearheading the program's campus outreach endeavors.  If you think that sounds like an impressive job to pull off, you're not the only one.  Amanda is the winner of the JMU Student Employee of the Year for her outstanding work and will be receiving a $1,000 scholarship and attending an award banquet.
As a Media Fellow for two courses, Amanda designed and gave interactive and engaging presentations to students on developing digital portfolios.  She worked with a 130-student Engineering course and a 22-student WRTC 103 course to scaffold in digital production. In addition to giving regular presentations to classes across campus, collaborating with organizations across campus, and tutoring students one-on-one, Amanda has also participated in scholarly development at DigiComm and co-presented on two conference presentation at the Association for Tutoring and Learning Assistance (ATLA) Conference in Las Vegas last spring.
But don't want you to be getting the wrong idea about Amanda.  Her professionalism with her work has never invaded her ability to connect with students and be a delight to work with. That's why she's our DigiStar.
Amanda was nominated for this award by the founder and coordinator of Digital Communication Consulting, SMAD faculty Paige Normand.