News
JMU Pep Band Creates Unique Atmosphere At Convo
---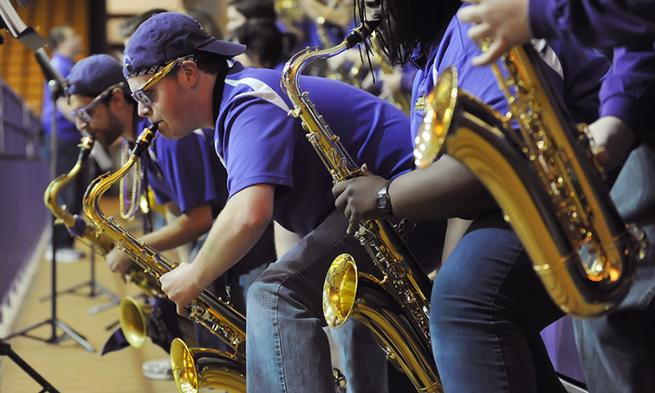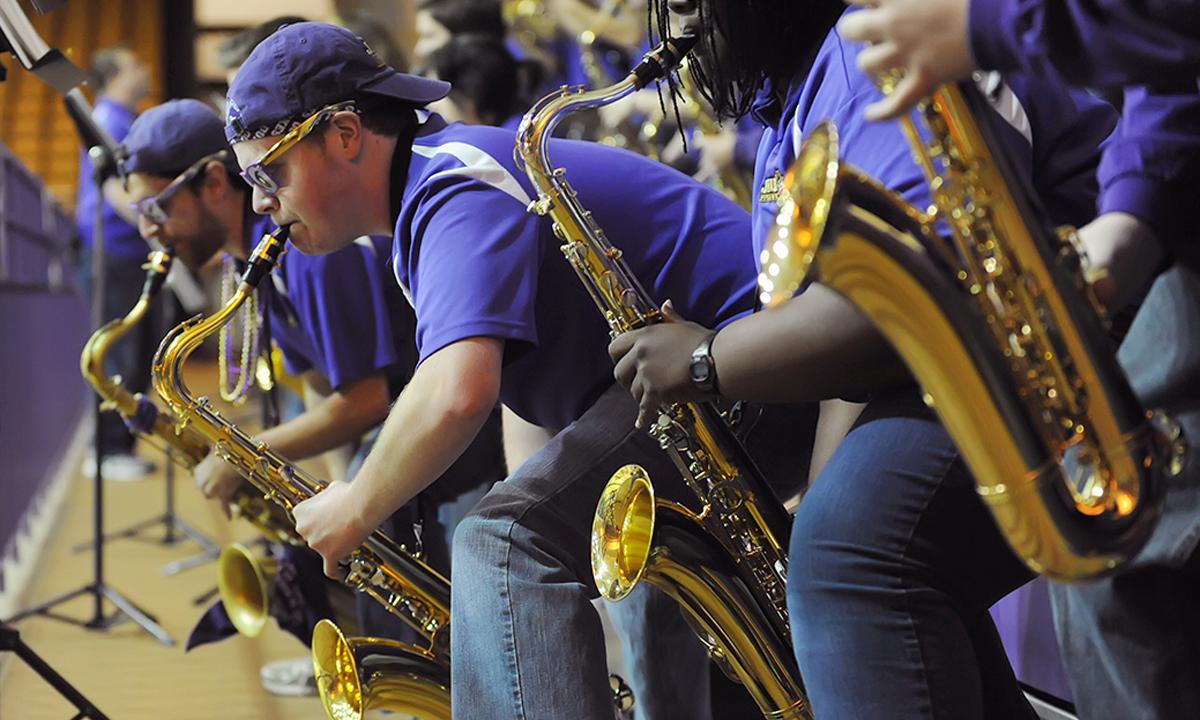 HARRISONBURG, VA. (WHSV) -- Home court advantage is a coveted tool basketball teams across the nation possess.
Some schools lean on the cheering of their fans, others the location of their students. For James Madison it's all about that bass, sorta.
"Honestly during timeouts you couldn't hear because they put us right by the band," said UVa men's basketball coach Tony Bennett. "That was unbelievable. It was really loud."
"When I coached here a couple for years ago with Richmond, I think it was during break because there was nobody here, but it almost felt like a full gym," Campbell head coach Kevin McGeehan added. "They just rock."
The JMU Pep Band has supported both basketball teams for years, but over the past few that support has crescendoed.
"Before every game we always say, 'the crowd is going to give us,' and I stop and they say 8-points," JMU women's basketball coach Kenny Brooks said.
"This is our role, we are the student section," said pep band director Chad Reep. "Whether there is one student, or a thousand students, our role is to support our team."
That support has created what men's coach Matt Brady calls the most significant home court advantage in the league.
His team is 6-1 at home this year, and the women haven't lost at the Convocation Center since December 29, 2013 to Vanderbilt.
"I love coming up here, I'd play up here all the time," said Richmond's women's head coach Michael Shafer. "Is it challenging? I don't care. It's a place where you have great support, and your fans are here. And for women's basketball we need that."
"That one song they play is pretty fun. The one they come out to, it's loud, it feels like a college basketball game," said McGeehan.
Reep said that's been the key to the band's recent success. Turning an old music book into contemporary tunes that gets the team and fans excited.
The band has more than 250 members, but roughly 60 are allowed to come to each game. Reep notices the bond between the band and players is growing, which only creates more excitement around the program.
"We want to be rowdy and entertaining, but we want to develop a relationship with the team, and just that little point to us at the end of the game, that psyches my kids up and they want to cheer for these teams," Reep said.
By Andrew Clay, WHSV
Published April 12, 2015

LIKE AND SHARE EVERYONE, more HYPE, more BAND, more WINS! #GoDukes

Posted by JMU Pep Band on Thursday, December 11, 2014
Published: Tuesday, March 24, 2015
Last Updated: Friday, November 3, 2017