BSISAT
From ISAT to craft chocolate
The story of Goodnow Farms Chocolate
---
SUMMARY: The jump from an integrated science and technology major (ISAT) to craft chocolate may seem drastic, but Monica Rogan ('01) believes the program gave her the tools she needed to open Goodnow Farms Chocolate, a bean to bar craft chocolate company based out of Sudbury, Massachusetts.
---
By Caleb Ayers
CISE student writer
ISAT's holistic approach to problem-solving and focus on collaboration prepared her to be a well-rounded business owner, who can easily experiment with a new chocolate bar recipe, market her product and maintain partnerships with farmers throughout the Americas. "It definitely was not a straight path from ISAT to becoming a chocolate maker," she said. "I made a lot of detours along the way, but every single thing I've learned has gotten me to where I am right now."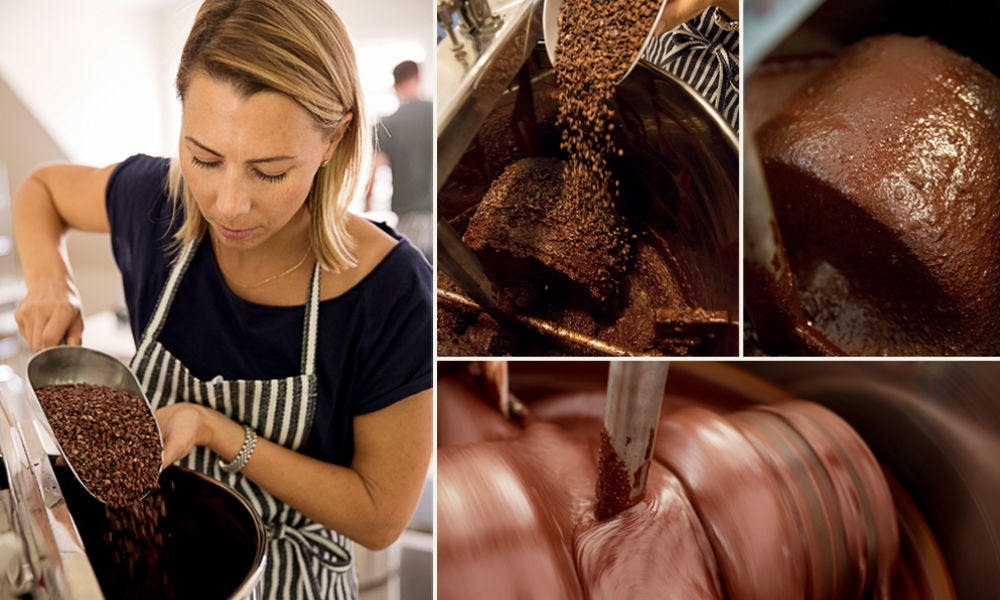 After graduating from JMU, Monica worked in a variety of positions—a sports marketer with the Baltimore Ravens, a project manager, and as a real estate developer. She even spent a year in Costa Rica and Panama, where she helped develop an eco-resort. Along the way she also married her husband Tom and earned her MBA from Pepperdine University ('08). With such a diverse resume, Monica refers to all her jobs and experiences as "different pieces of the puzzle."
The first time Monica and Tom tried single origin chocolate eleven years ago, they were so fascinated by the flavor, which was unlike anything they had ever had, that they decided to make some for themselves. Through experimentation, they realized that cacao beans from different places have unique flavors. At first, Monica said that "it was just a really fun science experiment," harkening back to the labs in her ISAT courses.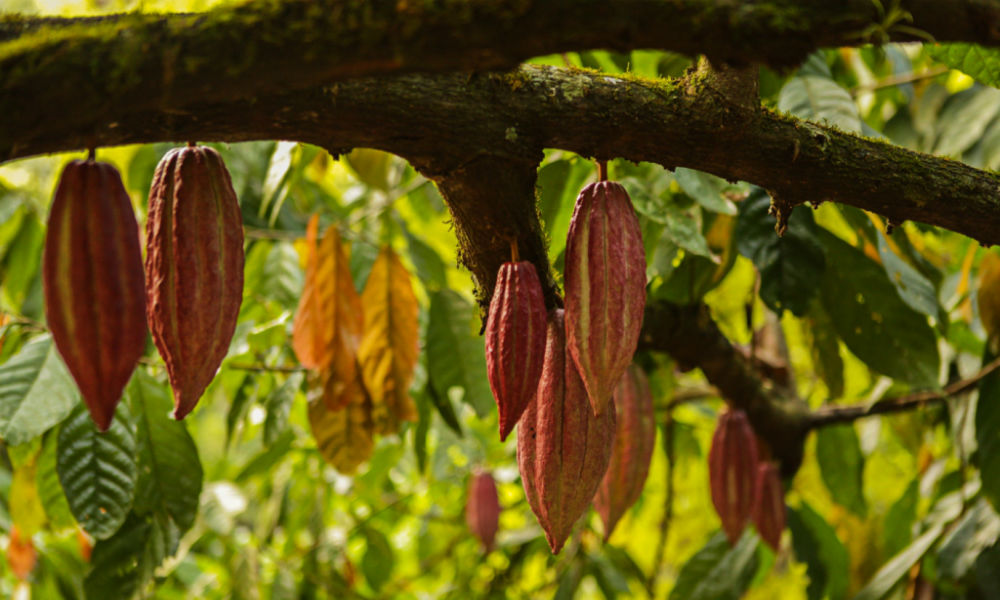 As they continued experimenting, they received consistently positive feedback and fell more in love with the process and the product. So, five years ago, Monica and Tom made the decision to start their own business. They moved from California to a farm in Massachusetts, formed partnerships with cacao farmers, built their factory, and perfected their recipe which uses only three ingredients: organic sugar, single origin cacao—which provides the unique flavor—and cocoa butter made from the same cacao.  
The cacao is sourced from small, family-owned farms and cooperatives across Mexico, Central and South America, which gives Monica an opportunity to use her Spanish—her minor at JMU—to maintain relationships with the farmers. "We work with really great people," said Monica. "We're really grateful for the people that are farming great quality cacao and making a great product, and they're grateful to have a relationship where they can make a living and still live with their families in the villages."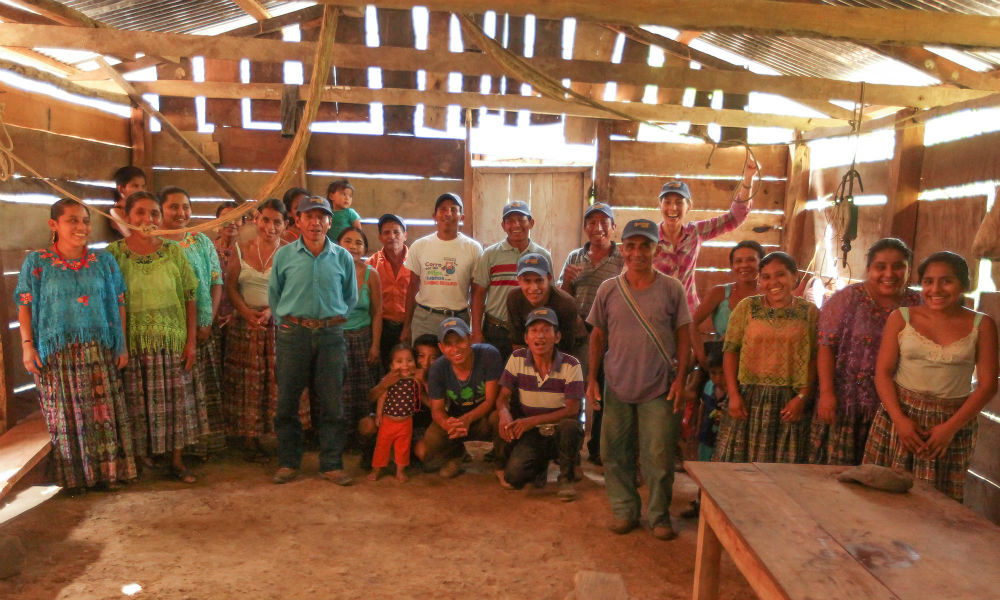 After three years of preparation, their chocolate hit the market in 2016. Over the past two years, Goodnow Farms Chocolate has become very successful. Their chocolate bars are available in over 100 locations and online. Six of their bars received awards at the 2018 Academy of Chocolate Awards—a craft chocolate contest with over 1,200 entries from 45 different countries.
People are often confused about why one bar costs $8. The high price tag ultimately stems from two primary factors—Tom and Monica's commitment to ethical and sustainable practices and treatment of the farmers and their insistence on using only the highest quality ingredients and processes—which differs from the industry norm. "You have to be a very skilled chocolate maker, but you also have to start with a really high quality raw material," she said.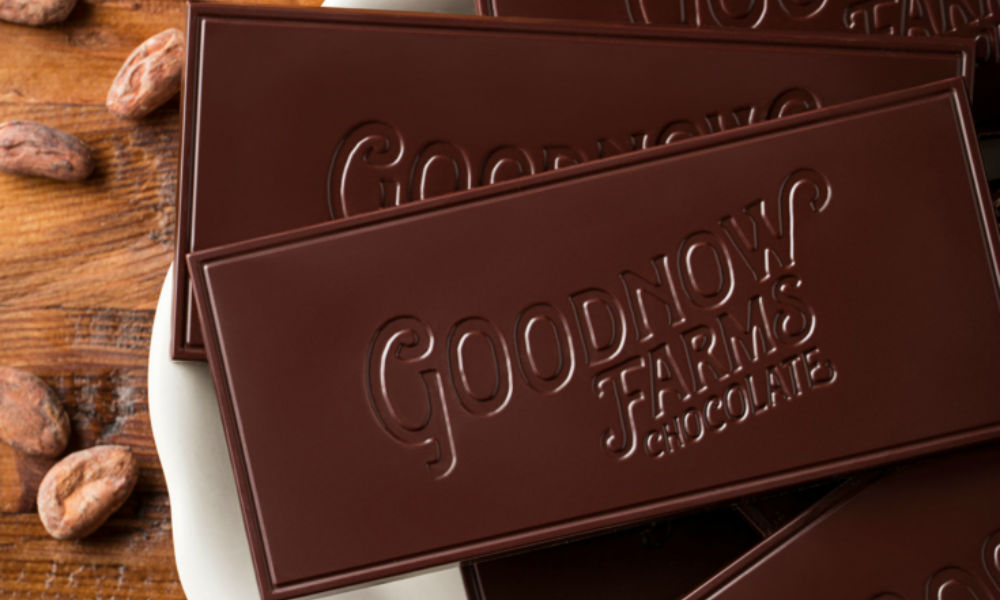 Even though running a craft chocolate company is not the typical ISAT trajectory, the mixture of the skills and mentalities taught in the program apply to what she does now. "There's so much science behind chocolate-making, but it's also so creative," she said. "The line between science and creativity is completely blurred. It's really cool."