Health and Behavior
Honors student to deliver commencement address
Haley Lipton looks to inspire classmates
---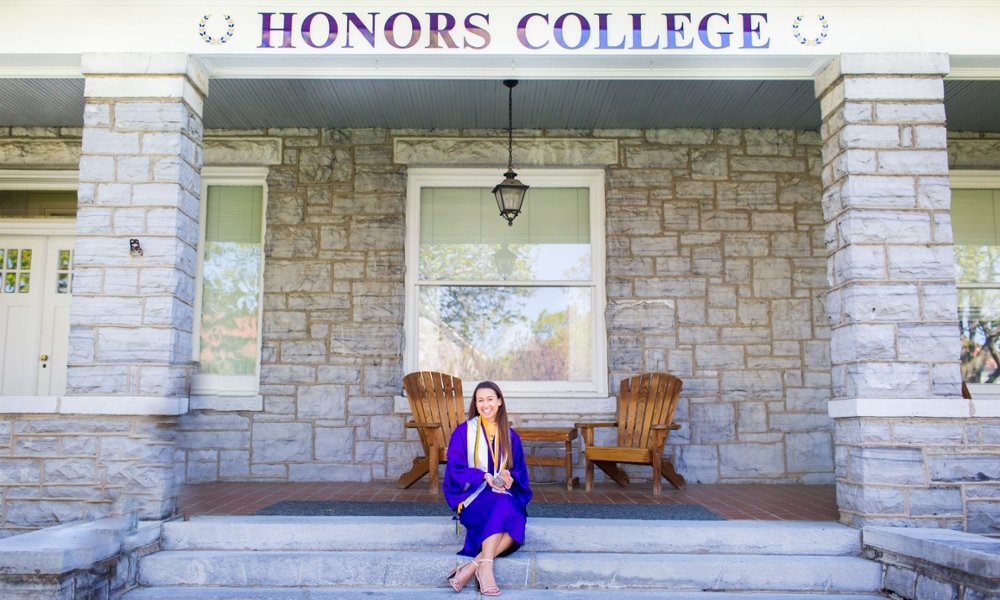 SUMMARY: As part of the application, Lipton was tasked with writing the speech she will now be delivering on Friday.
---
"I'm so grateful," Lipton says of the opportunity, though she admits at first, she wasn't sure about applying. 
But then she realized she did have something she'd like to say to hopefully encourage her fellow classmates.
As part of the application, Lipton was tasked with writing the speech she will now be delivering on Friday. "I didn't think for one second that I would be chosen, but I thought maybe, at the very least, it would encourage someone who read it on the other end," she says.
When she found out she was chosen, Lipton was stunned. "I'm just very overcome with gratitude for the opportunity to speak to my peers and on behalf of my peers," Lipton says. "I hope desperately that it's encouraging and something that touches someone."
"That's all I'm thinking about: the potential impact that it can have and hoping it's a good one," Lipton adds.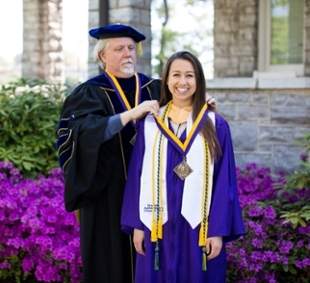 Reflecting on her time at JMU, Lipton says her goal was always to lead by example. "I hope I've been able to lead by active engagement," Lipton explains. "Not just a passive way of life, but an active awareness of myself and people around me."
Lipton says JMU has a unique way of fostering this kind of environment—from the moment students step on campus.
Reflecting on her freshman move-in day, Lipton remembers being greeted by "smiling JMU faces" who welcomed her to campus and helped her unpack her family's minivan.
"It was so impeccable to me that people ended their summer breaks early and came back to campus to help first-year students move in," Lipton says. "I was blown away, and it showed me right then what JMU was all about."
Lipton says move-in day remains her favorite JMU memory and tradition, adding that she has spent the last four years trying to give back and follow the example that was set before her. 
In addition to helping following freshman classes move in, Lipton has also served as a student ambassador and a peer access advocate for the Office of Disability Services, in addition to being heavily involved in the Social Work department—which Lipton says she's proud to be a part of.
Additionally, during her time at JMU, Lipton co-founded a community engagement organization, Dining Club, in hopes of encouraging empathetic dialogue. The idea was in response to a discussion she and her co-founder, JMU senior and political science major Kyle Anderson, had about how conversations seemed to be different during the last presidential election.
"Regardless of our political standing, our conversations started feeling different; they were either loud or solely online or they weren't happening at all," Lipton recalls. "We were complaining about it to one other, and I just said, 'Well, I'm not going to complain about something that I'm not willing to change, so we have to do something about it. What are we going to do?'"
That's how Dining Club was born. Dining Club is now a weekly gathering that brings together community members with various background and belief systems around a dinner table to participate in empathetic discussion and a meal, which is prepared by the co-founders themselves.
"We were looking for a way to lead by example and show how engagement can be lovely and wonderful," Lipton explains. Her actions were sparked by the engaged environment cultivated at the university. "In my experience, it's always been inspiring to see that JMU puts engagement at the forefront of the priority list of our institution, and I've attempted to do that in my own life, too," Lipton says.
Lipton says her experience in the Honors College has offered additional opportunities to seek engagement in her academic experiences.
"It's been a complementary and supplementary experience to everything else I've been involved in, and has also helped me develop deeper relationships with my professors and faculty members on campus," Lipton says.  
It's clear that engagement has been a cornerstone of Lipton's time at JMU, and she hopes as she prepares to deliver her speech on Friday that other students will continue to seek engagement wherever they're headed after graduation.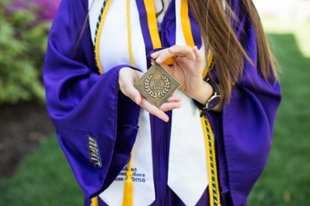 "I think, to me, engagement is heavily rooted in the emotional impetus to care and to have an awareness of what's around you, and that doesn't end when we leave JMU," Lipton explains.
Lipton says she's excited to carry these JMU qualities with her on her next adventure. She will be entering the University of Pittsburgh this fall, where she's pursuing a master's degree in social work, in addition to a fellowship in Integrated Behavioral Health Care. After graduate school, Lipton hopes to work as a medical social worker in a hospital setting.
Although Lipton admits that she'll miss JMU and the Harrisonburg community immensely, she says her Madison Experience has given her the confidence to enter the next chapter of her life—but not before she steps on the stage one last time.
"I'm just so endlessly grateful to be here and to be part of this community—and to be able to hopefully contribute to the university as student speaker is the biggest honor."