M.A. in Political Science, European Union Policy Studies
Landing your Dream Job
---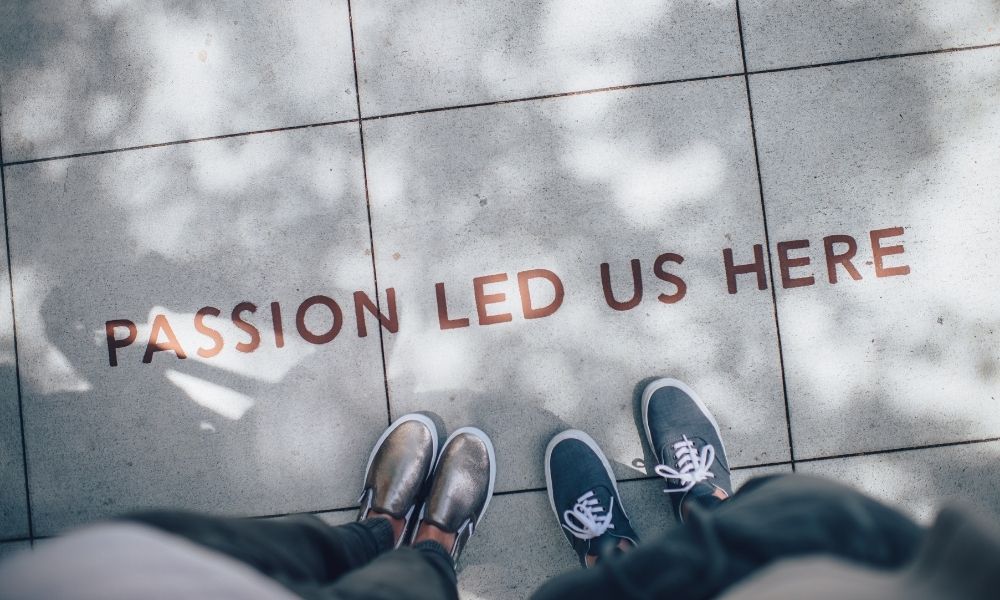 ---
By Morgan Raymond
As we reach the end of another great year of the EUPS program, students will begin to embark on the difficult journey of finding their first job post-graduation. With the strong knit alumni community that the EUPS program has fostered, this task is made much easier. I wanted to check in with a few EUPS alumni to find out where their careers have led them since leaving Florence. Evi Fuelle (EUPS '13), Karah Fissel (EUPS '16), Adrian Garcia-Esteve (EUPS '15) and Jordan Burns (EUPS '16) told me a little bit about their current jobs and how they got there. They also shared some fun memories from their careers, and finally offered some advice for current and future EUPS students to keep in mind when searching for their dream job. 
Tell us a little about your current job, what is the title and what organization do you work for?
Evi Fuelle: I currently work as a Policy Officer at the Delegation of the European Union to the United States in Washington, D.C.; my title is Advisor, Digital Economy Policy. I work closely with the Minister-Counselor for Digital Economy Policy (a diplomat on rotation for the European Commission) to monitor and analyze digital policies, and develop and facilitate key stakeholder engagements and outreach events in D.C., Brussels, the Bay Area, and elsewhere. I work with the 27 EU Member State Embassies in D.C. to advance strategic initiatives related to AI, supply chain security, 5G/6G, privacy, data flows, platform governance, and other areas related to digital economy policy.
Karah Fissel: I am currently the Trade Policy Officer for Central America, the Dominican Republic, and Panama at the U.S. Department of Agriculture's Foreign Agricultural Service (FAS). The USDA FAS is a trade agency connecting U.S. agriculture to world markets to enhance U.S. exports and promote global food security. My job is to liaise between the FAS staff abroad and in Washington D.C. I regularly collaborate between the interagencies, such as the Office of the U.S. Trade Representative, Department of State, and National Security Council to coordinate U.S. Government policy positions related to agricultural trade. 
Adrian Garcia-Esteve: I actually hold multiple positions concurrently, to begin, I am the Managing Director of the Brussels-EU branch of the Young Professionals in Foreign Policy, an international non-profit based in Washington, D.C. with a global community of +20,000 members and branches in 7 cities. I am responsible for an extremely diverse international team of 35 young professionals, and for ensuring that we continue to support and grow our members in Brussels and beyond. In addition to that, I have my own boutique consulting firm with a small team specializing in sustainable and social-impact oriented public affairs, strategic communications, and strategy. Finally, I am also the Managing Director of Σigma, a newly founded 'open' think-tank specializing in European foreign policy and global affairs.
Jordan Burns: I am the Energy Policy Analyst at the Virginia Department of Mines, Minerals and Energy (DMME), soon to be called just, the "Virginia Department of Energy."  DMME is Virginia's lead agency for energy policy development and implementation. I work closely with the state energy office within DMME with the primary focus to advance Virginia's clean energy goals and develop the state's economy. 
What skills or background do you need to be able to land a job like yours?
Evi Fuelle: The skills I developed during the EUPS program, for example, being able to read, analyze, and transform 100s of pages of a policy proposal into a two-page briefing with key messages for specific actors was a prerequisite. Additionally, my awareness of EU policy processes, familiarity with the institutions, and even my experience living in Europe and working with Europeans were a huge value add. I would add that it helps to become more specific about your interests after graduation. I honed my interest in "transatlantic policy," to be more specifically, "transatlantic trade agreements" after an internship at the Department of Commerce, and then further to "transatlantic technology policy." 
Karah Fissel: Through experiences at the Office of the U.S. Trade Representative (USTR), as well as my current role at the USDA, I have honed my skills related to navigating complex policy issues under short deadlines and in fast paced environments.  One of the most important skills is the ability to effectively communicate complex policy issues. You must be able to synthesize a one page background into a few sentences.  Cultivating relationships is also a critical skill to succeeding in this role.  
Adrian Garcia-Esteve: I would highlight the importance of knowing how things work as an essential prerequisite for understanding and appreciating the nuance behind the structures, processes, and people that make up the landscape in which you operate. For example, my EUPS academic background gave me the history, makeup, and functioning of the European institutions, and helped me get to where I am today. To excel at public affairs, however, you need to go beyond just knowing how things work. The most important commonality across all my roles is my responsibility for strategic direction and understanding the bigger picture, and that is contingent upon being able to connect the hows and whats and, most importantly, whys.
Jordan Burns: Overall, the main skills you need are strong research and writing abilities. The EUPS program gave me a great foundation in this area, which I have continued to build on since finishing the EUPS program. In terms of experience, internships and fellowships have been invaluable. I got my first job through networking with the EUPS alumni network, but my interest and knowledge for environmental and energy policy led me to a two-year fellowship that allowed me to find my current position at the DMME. 
What is a highlight, a memorable moment, or a fun story related to your current job?
Evi Fuelle: A major highlight for this job has been the fun, interesting, and talented people I get to work with! Travel (pre- and post-COVID) is another highlight. I have been fortunate to travel to Europe and in the U.S. as part of this role, and each time I learn something new. Learning to navigate the metro system in Brussels to meet my CONNECT colleagues in the Beaulieu, learning about cultural traditions at EU embassies, and being afforded the opportunity to meet Ambassadors and diplomats on both sides of the Atlantic have all been highlights. Belgian chocolates are also a great perk!
Karah Fissel: In my previous job, at the Office of the U.S. Trade Representative, I had many memorable moments, including being able to take my family on a tour of both the East and West Wings of the White House!  Seeing my 83 year old grandmother so excited was a very special moment.  
Adrian Garcia-Esteve: It's difficult to pick one thing, but I'd say there is something exceptionally rewarding about creating something, no matter how small; whether it's a particularly well-crafted article, or an innovative campaign idea, or a full-fledged organization. The thing I've always enjoyed the most is the feeling of making an impact on something that wasn't there before. Of course, there's no getting around how dry or administrative it can be sometimes, like setting out a new set of SOPs or revising project proposals, but even then, it is rewarding when you can look back and see how even small tasks can make a big difference over time.
Jordan Burns: People are always more interested in the clean energy initiatives that I work on, but it is important to remember the more rural areas of Virginia that have kept the lights on for so many years by mining coal. Our state and our country at large are now in a transition away from fossil fuels, but these communities still need our support and assistance. We have many employees in Southwest Virginia that are trying to bring clean energy jobs and other opportunities to the coalfield region. Through these economic development initiatives, I was able to visit Southwest Virginia and actually go underground into a coal mine. This has been one of the most memorable and eye opening things I have done with DMME.
What is one piece of advice you would give someone trying to land their dream job? 
Evi Fuelle: In the words of the indomitable Leslie Knope, "No one achieves anything alone." I am fortunate to have had the advice and support of mentors, colleagues, family and friends. My contacts in the JMU Alumni network were a great source of advice and support. My advice would be to work hard, let people know what your goals are, and keep trying. Don't get discouraged if it takes some time, and remember that no one has a linear career path. It is more like leaping from one lily pad to another as you learn what you like to do, and where you excel. 
Karah Fissel: My biggest piece of advice is to learn to become flexible in your job search and in the work you do. It will open so many more opportunities! By striving to do your best work in your present circumstances, you are setting yourself up to be at the right place at the right time.
Adrian Garcia-Esteve: Cultivate your ability to think strategically and make decisions accordingly. Grit is one of the most important factors for overall success, but I would also advise that long-term vision and knowing where you want to go is equally fundamental. One of my favorite quotes, which has been said in many different ways, is that "intelligence learns from its mistakes; genius learns from the mistakes of others," and there's no limit to the number of opportunities that such a mindset can provide.
Jordan Burns: Do not expect your first job to be your dream job. Maybe some people are lucky enough for this to happen, but from my experience it takes time. It helps to focus on what you are interested in, for me that is energy policy. You have to identify where you think you want to go, and try to move closer to that goal with every opportunity you seek out. Additionally, I would say to utilize the great alumni network you have access to through the EUPS program. Everyone is always willing to lend advice or help if they can.
Morgan Raymond is a student in the Class of 2021 EUPS program. She graduated from James Madison University in 2020 as an International Affairs Major with Economics and European Studies Minors. She has a strong interest in economic and environmental policy, and looks forward to finding a career in Washington D.C. after graduation.