European Union Policy Studies
Alumni Spotlight: Will Lacey and Sarah Giramondo
---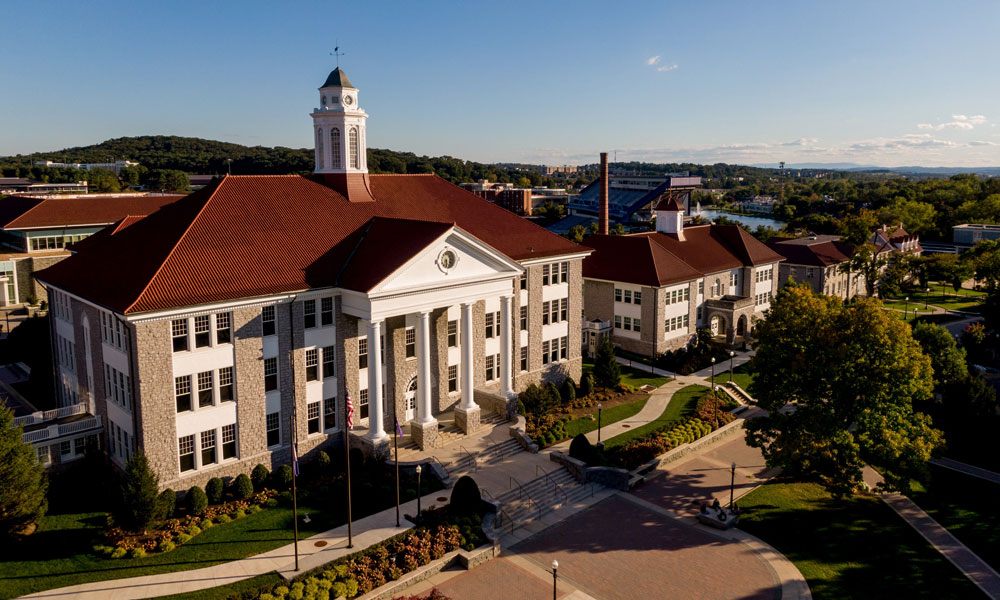 (Photo: Sarah Giramondo)
Deciding whether to pursue your masters degree requires making some difficult decisions. One factor to consider, of course, is "Will this help me in the job market?" Will Lacy and Sarah Raimondo, who graduated from the M.A. program in 2011, recently took the time out to explain how important the program was to their careers.
Post Masters Internships
Upon graduating from the EUPS program, both Will and Sarah worked for the European Parliament as Robert Schuman Fellows. Thanks to their practical training in EUPS, they were well prepared for the work that awaited them, such as writing briefs and policy papers alongside European policy analysts and experts.
Hitting the job market
After Brussels, Sarah and Will both headed back to Washington, D.C. Will first found a position with the National Coalition of Syrian Revolution and Opposition. Sarah, for her part, took on several different internships at NGOs and non-profits. Ultimately, their paths crossed again thanks to a fellow EUPS alum, who passed along an opportunity at WMC Global, an international intelligence, data analysis and enterprise consulting company. 
At WMC Global, Will and Sarah put their in-depth knowledge of the EU into practice, initially collaborating on a market research project analyzing marketing trends in several European countries. Thanks to their hard work, they were able to develop their skills and transfer to overseas offices. Will currently works as a Business Intelligence Specialist in the fields of data management, visualization, and market research. He's been working in Australia and coordinating with the company's Singapore, Malaysia, and London offices.
Sarah is a senior analyst focusing on compliance in mobile e-payments in the company's London office. She is specialized in OFCOM regulations (OFCOM is the British organization that helps British companies understand EU and UK regulations). Thanks to her experience at WMC Global, Sarah is getting ready to embark on a new adventure with TransferWise, an international money transfer company, as Deputy Head of Compliance, where she will focus on sanctions against politically exposed persons and countries.
What is the best part about your job?
"Working on expanding regulations but also being able to enforce such regulations," said Sarah. She is looking forward to focusing more on policies and how these policies affect sanctions on different people and countries with the start of her new job. For his part, Will enjoys "the intellectual challenge of working in multiple countries as a corporate problem solver" most enjoyable.
Keys to success
So what does it take to succeed after completing a master's degree? Sarah finds that "Listening is a valuable skill in both building and maintaining good relationships." Sarah attributes this success to hard work and "not just working long hours, but giving quality work to the different projects one works on." Additionally, she advises current students and job seekers to keep a positive outlook on everything and to try to have as many experiences as possible. It is important to remember that it takes time to find the "dream job." A first job is a great way to build skills and gain work experience.
Will believes that "Flexibility and adaptability are two vital skills" for anyone who wishes to work on a global scale. He believes his personal success was due to his willingness to learn new skills and adapt to new environments. In his own words, "nothing ever goes according to plan when it starts out. Although it is important to have a plan,be ready to adapt."
Written by Meghan Pearson
Published: Sunday, November 1, 2015
Last Updated: Friday, January 19, 2018