News
CoB Students Engage with Local Social Enterprises
---
This past spring semester, Management Professor Dr. Bob Kolodinsky helped students gain real world experience through a new interdisciplinary social entrepreneurship course (MGT 498). Focused on civic engagement, this experimental service-learning course asked students to apply their knowledge, skills, and abilities to important projects posed by local social mission organizations. 
The Course
The social entrepreneurship course offered a unique blend of curricular and experiential learning. In addition to relevant books, articles, and case studies, students enrolled in this course were given the opportunity to work alongside professionals from The Mercy House Thrift Stores, the Center for Marriage and Family Counseling, and Feed the Fire Candles—all of which are organizations dedicated to alleviating poverty in the local community. 
Roughly half of the course time was spent discussing course readings, while the other half was split between in-class discussions with local social enterprise stakeholders and field visits, including several to the Mercy House's thrift stores and to its transitional housing shelter for homeless community members.
Dr. Kolodinsky explained that this course is radically different from most courses offered in the College of Business—both in the content offered and its delivery. "The primary focus of a 'social enterprise' is on alleviating a societal problem. As such, the main focus for these organizations is not on financial wealth maximization – a common business goal – but rather on developing revenue-producing products or services that help the organization become self-sustaining and – most importantly – succeed in meeting the organization's social mission," said Kolodinsky. "Unlike most CoB courses, this course provided students with the opportunity to learn about organizations that have a heart for directly helping with societal problems. From a career perspective, most of the 24 students enrolled indicated that this course helped expand their interests and career options as well as their desire to be involved in activities that matter to society.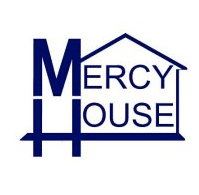 Mercy House
Harrisonburg's Mercy House is a transitional housing shelter funded by the organization's three local thrift stores. In addition to its main thrift store, Mercy House has recently introduced both a thrift boutique and a building supply thrift store. Students enrolled in the MGT 498 course were able to work on five projects for the Mercy House, including
Create a new Facebook site for Mercy House Thrift Boutique and enhance the main thrift store's Facebook site to market the Mercy House Building Supplies Store
Post large donated items to Craigslist
Develop marketing strategies and advertising materials
Seek out local businesses to donate or purchase building supplies from the new Mercy House Building Supplies Store
Help promote the new Building Supplies Store at the 2014 Shenandoah Valley Builders Association Home & Garden Show
The projects conducted for the Mercy House were very successful. After fewer than three months, Mercy House Thrift Boutique's Facebook page has nearly 400 likes. Mercy House Manager Michael DelBiondo described, "Working with the students of Dr. Kolodinsky's Social Entrepreneurship class was exciting, rewarding and drove our organization to another level.  In the process many new ideas, solutions and challenges were exposed.  The class divided in to work teams, each delivering real world solutions to increasing our exposure to the community with the ultimate goal of increasing the community awareness of Mercy House's mission to feed, clothe, and house homeless families in Harrisonburg and Rockingham County.  We look forward to continuing the wonderful relationship."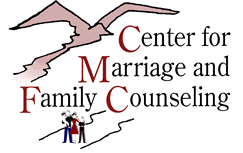 The Center for Marriage and Family Counseling
The Center for Marriage and Family Counseling is a private, nonprofit organization that offers quality multi-faceted counseling to any resident of the Shenandoah Valley, regardless of socioeconomic status.
The students' primary project for the Center was to radically enhance the organization's website, making it more user-friendly, informative, and aesthetically appealing. Jaime Miller, CMFC office manager, says she and her colleagues love the new, updated look and she believes it will help the reputation and image of this more than 40-year-old organization. "The student team worked hard and presented outstanding options for us to consider. It didn't take long for us to embrace one of the options. We can't wait to 'go live' with it!"
Feed the Fire Candles
Feed the Fire Candles was not initially scheduled for project collaboration. However, after an inspiring in-class presentation by the three young owners in February, the students enrolled in the course were moved by the startup's social mission and decided they wanted to work with these engaging individuals. 
Dedicated to reducing food insecurity in the community, Feed the Fire Candles is a for-profit social enterprise which sells handcrafted 100% soy-based candles. For every $10 candle sold, money is donated to the Blue Ridge Area Food Bank that will provide at least four meals to those in need.
For Feed the Fire Candles, students conducted three projects. First, students developed a two-three minute informational video on the founders and the company. For the second project, a group of ten students met a goal of selling at least 100 candles, providing more than 400 meals to needy families. Lastly, another group of students conducted interviews with people on campus about food insecurity in the local community, providing information that will be used by Feed the Fire Candles in their promotional materials. 
Andrew Evans, founder and co-owner of Feed the Fire Candles, said, "The students from Dr. Kolodinsky's social entrepreneurship course were fantastic! They showed just as much energy and passion for uplifting their communities as we do at Feed the Fire. With the class's help, we were able to develop a professional, quality video and run a fundraiser that delivered over 400 meals to the Harrisonburg area! All of us at Feed the Fire look forward to a long lasting relationship with JMU's COB and [its] socially minded individuals."
Overall, students' primary goal for all three organizations was to help increase awareness of local poverty and encourage local residents to support these organizations. As an opportunity to gauge the shared value of collaborative experiences between businesses and communities, these students emerged from the course with not only a better understanding of good business practices and filling societal needs, but also a greater appreciation for the entrepreneurs who aim to solve societal problems.
The Effects
For the students, the course was not only educational but also inspirational. Junior Honors Engineering student Kelsey Lineburg explained, "Gaining an awareness of what is going on in our local community was one of the most valuable aspects of this course. I think it is really easy to relate homelessness and food insecurities to third world countries, but to see that it is a problem in our own backyard has been really motivating to me. I want to find a job that will help me make a difference."
According to senior management major Alex Galasso, the experience was far from the typical course. "While it has been meaningful to learn about shared value between businesses and society, being able to apply that knowledge by helping local businesses has been a great opportunity. Instead of just reading from a textbook like most courses, in this course everything is applied."
In their journal reflections, students stressed how much they valued applying what they've learned in the CoB to real projects. According to Kolodinsky, "What their reflections have revealed to me is that the students truly value experiential learning—working on meaningful tasks with helpful outcomes, not just learning about something. And seeing the results of their labors through actually helping organizations with important projects clearly inspired and motivated them."
Experiential learning is a core focus of study in the CoB. This pilot course not only offered students an opportunity to get hands-on experience working with real clients, but it also offered an innovative focus on using education to solve societal problems.
This opportunity could not have been possible without the efforts of the organizations that participated—the College of Business thanks these local businesses for sharing their time and expertise with students.
To read more about these local social enterprise, please click below. 
The Center For Marriage and Family Counseling 
Published: Thursday, May 22, 2014
Last Updated: Tuesday, April 17, 2018