College of Integrated Science and Engineering
CISE receives recognition for its diversity achievements
---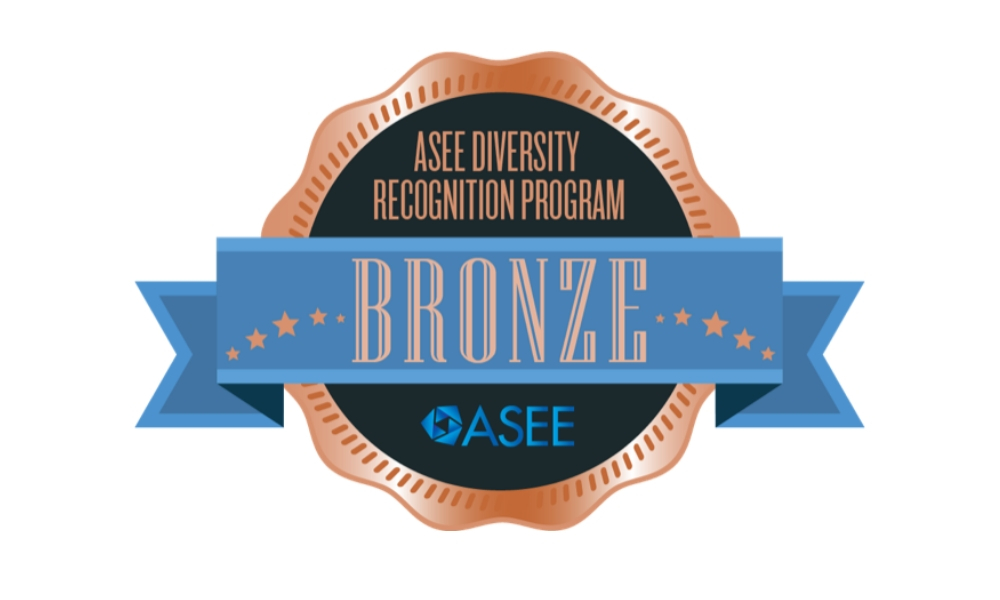 By: Lianne Boxley, CISE student writer
The American Society of Engineering Education (ASEE) recognized JMU's College of Integrated Science and Engineering (CISE) with the Bronze Award as part of their ASEE Diversity Recognition Program. The program recognizes CISE for its leadership in inclusive excellence and its commitment to promoting a diverse environment.
CISE received recognition for its dedication to advancing several key diversity and inclusion elements, including establishing support for groups underrepresented in engineering, implementing programs that strengthen the K-12 and community college pipeline, and developing an action plan for continuous improvement. In 2017, the college took its first step by signing the ASEE Deans Diversity Pledge. CISE vowed to take action to increase opportunities for meaningful careers in education for underrepresented minorities.
"Diversity and inclusion are a critical element of building and sustaining a culture of excellence," says Bob Kolvoord, Dean of the College of Integrated Science and Engineering. "Our culture of innovation requires creative ideas and new perspectives that diverse teams provide, and this culture helps prepare our students to succeed when they graduate."
CISE supports a number of student organizations aimed at advancing diversity, such as the JMU National Society of Black Engineers, Society for Women Engineers, and Women in Technology.
The college has a Diversity Council, compromised of the chairs of the departmental diversity committees along with the Associate Dean, that focuses on attracting non-traditional students to applied STEM fields and seeks to broaden participation of girls and underrepresented groups in the K-12 realm.
"Diversity and inclusion is a journey, not a destination," says Kolvoord. "As we continue along the journey, we'll hopefully be able to merit higher levels of recognition from ASEE and others, but the most important thing is that our faculty and students teach and learn in the most diverse and inclusive environment we can provide."
For more information about the program, visit https://diversityrecognition.asee.org/