In memory of Dr. Debbie Warnaar
News
---
SUMMARY: In memory of Dr. Debbie Warnaar
---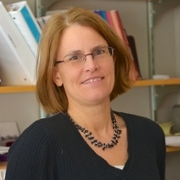 The JMU Department of Chemistry and Biochemistry is heartbroken to hear of the passing of Dr. Debbie Warnaar. Dr. Warnaar died at home on October 15, 2022.
Dr. Warnaar earned her BA in physics from Hope College in 1981 and a PhD in Chemical Physics from Virginia Commonwealth University in 1991. She started her career at JMU in 1992 and retired in 2021. Her contributions to this department were profound. She was recognized for both her excellent teaching (2015 JMU General Education Distinguished Teacher Award) and her excellent academic advising (2013 JMU Provost Award for Excellence in Freshman Advising and 2014 National Academic Advising Association Outstanding Faculty Advising Award). She taught and developed numerous courses over her 29 years of service and was a Program Director/Faculty for the JMU study abroad program, London Science. Many of these courses served as general education courses, which means that Dr. Warnaar impacted the lives of thousands of students, not just chemistry majors. Dr. Warnaar was an exceptional educator, mentor, and friend. She will be missed.
She is survived by her husband, Brian Bauer and daughter, Rebecca Bauer.
In lieu of flowers, Debbie suggested donation to Shenandoah National Park (SNPTrust.org/donate), Virginia State Parks (virginiaparks.org/donate), or JMU Chemistry (JMU.edu/give, College of Science & Math, Chemistry Fund).  In addition, she asks that you be kind.