Dukes visit D.C.
Center for Faculty Innovation
---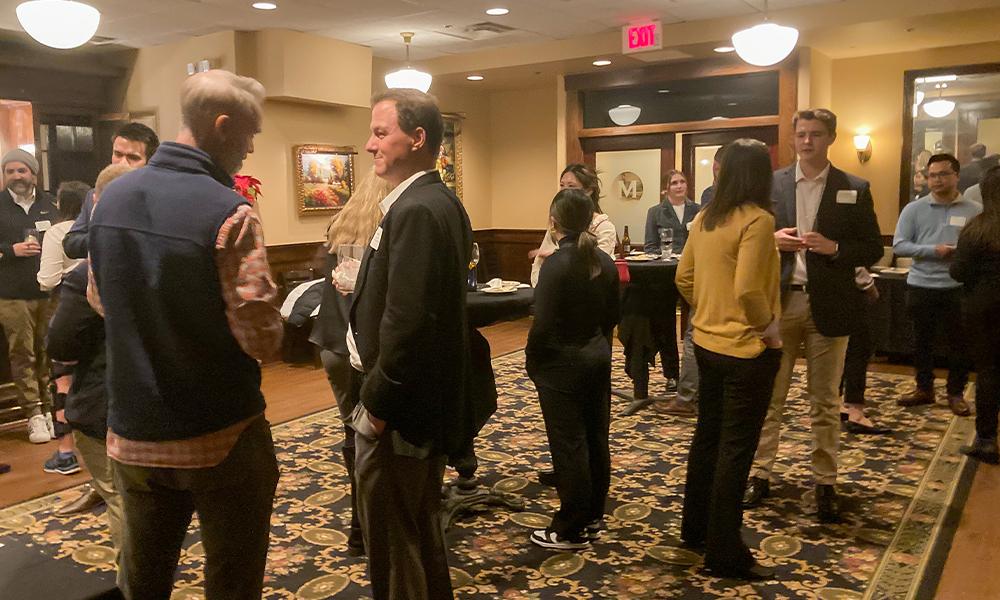 SUMMARY: The Office of Professional Development and Engagement hosted its annual Washington, D.C., Career Trek.
---
Majoring in a business program opens doors to countless positions, and JMU's College of Business works hard to ensure that students are adequately prepared for the workforce upon their graduation. In concert with standard curriculum, the Office of Professional Development and Engagement hosts a range of extracurricular activities that allow students to hone their professional presence, network with alumni and explore their post-graduation options. 
The OPDE offers two Career Treks outside of the academic calendar: Washington, D.C. and New York City. Over winter break, students had the opportunity to participate in the D.C. Trek, which operated in both virtual and in-person formats.
"This was a great experience for me to strengthen my professional skills ..."
— Kaitlyn Marro, Economics major
Beginning January 9 and continuing through the following day, students met virtually with representatives from Booz Allen Hamilton, Ernst & Young, CGI, Deloitte, KPMG and Accenture Federal who spoke about topics such as different job and internship opportunities within their professions, what a day-in-the-life is like at their companies, workplace benefits that are provided to them, what they have learned since entering the workforce and more. 
Kaitlyn Marro, a sophomore majoring in Economics, reflected on the supportive comments she heard during the company visits. "Numerous panelists mentioned that they were not expected to be perfect in every skill when they started their job, and that the company helps with supplemental courses, mentorship programs or training throughout their careers." She realized that there would be opportunities to improve her skills after entering the workforce.
The evening of the 10th concluded with an in-person event at Maggiano's Little Italy in McLean, Virginia, where students met with 60 CoB alumni, including some from JMU Federal Dukes, the local alumni group. The alums in attendance answered questions from students in a panel discussion, and while company visits were virtual, this event provided students with a live opportunity to practice their networking skills in a more informal and personal setting. 
Marro said that the in-person event was her favorite part of the Career Trek. "This was a great experience for me to strengthen my professional skills and to be able to learn from knowledgeable alumni who went through the same College of Business classes as I. In addition, it was great to network with former Economics majors to see how the program helped them get to where they are today."
The Career Trek ended with a trip to the Central Intelligence Agency on January 11, in McLean, VA. Students had the opportunity to tour the CIA headquarters and visit the museum, where JMU alumni spoke about internships and jobs within the CIA. 
Career Treks provide a safe space for students to continue exploring their career options and pathways while meeting alumni and mentors who are invested in helping fellow Dukes find their way.
Marro concluded, "... It was great to connect to alumni in person after having many virtual events and classes in the past. I gained valuable insights to help me make an informed decision about my career path."