School of Art Design and Art History
NAEA Publishes White Paper by SADAH Professor
---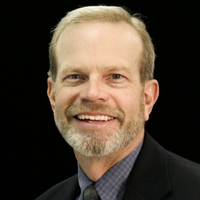 The National Art Education Association has published a white paper by professor of art and art education Roger Tomhave. "The Untold Power of Internationale Baccalaureate Portfolio Assessment in the Visual Arts" weighs the process-oriented IB style of portfolio assessment against the product-focused Advanced Placement Studio Art style.

Tomhave concludes that IB creates a more well-rounded graduate, because it requires students and teachers to negotiate the meaning of rubric criteria, which leads to a student's greater understanding of his or her own achievement. In addition, IB style requires research and writing, leaving students with vocabulary and skills that the AP-style students are not required to attain through the assessment process.

Tomhave conducted the initial research for the white paper in 1999 when he was the art supervisor for Fairfax County Schools, and now with the resurgence of portfolio assessments, highly recommends the process described in the publication, and applies the lessons learned to the art education licensure program at SADAH. He says it's one of the reasons he joined the Art Education Center at JMU, and cites the similar ongoing assessment of art education licensure candidates for the program's 100 percent employment rate (of those seeking employment upon completion).
---